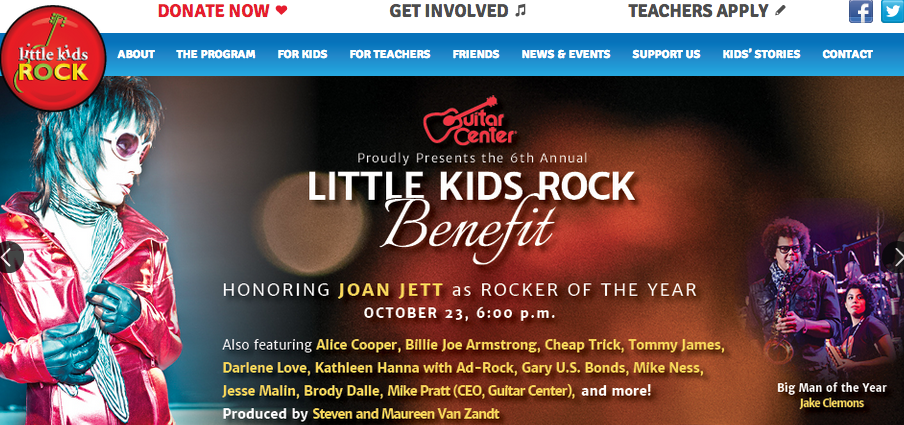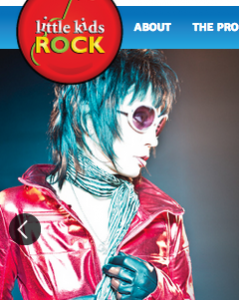 Editor Update: This event raised $1.5 million, according to our friends at Little Kids Rock.
By DONNA BALANCIA – NEW YORK CITY — Joan Jett will be feted by some of the top names in the music business this Friday night during the Little Kids Rock charity fundraiser at the Hammerstein Ballroom.
Alice Cooper, Cheap Trick, and Adam Horovitz of The Beastie Boys are among the artists will honor Jett and nephew of Clarence Clemons, Jake Clemons.
Jett will be presented with the "Rocker of the Year" award.
Jett's tunes "I Love Rock and Roll," and "I Hate Myself for Loving You," skyrocketed off the charts and helped cement her place in history as one of Rock and Roll's most famous figures.
Jett's music career has seen a resurgence as of late and she has also been producing and acting.
Several months ago, on the CBS daytime show, The Talk, Jett discussed the impact social media has had on the music world.
Also being honored is Jake Clemons, the nephew of the late Clarence Clemons, who is a singer-songwriter in his own right and who is a member of the E Street Band.
Little Kids Rock helps bring music into the lives of children who attend disadvantaged public schools.
Among the stellar performers honoring Jett and Clemons are Mike Ness of Social Distortion, Billie Joe Armstrong, Darlene Love, Glen Hansard and Kathleen Hanna.
Tickets and more information are available at the Little Kids Rock website.