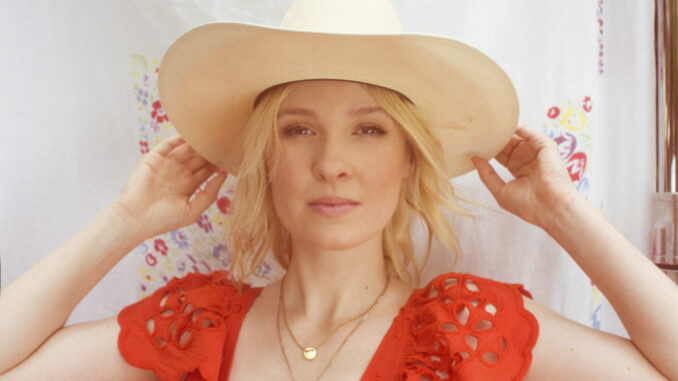 By DONNA BALANCIA
Jesse Lynn Madera is at a point in her career where she performs to sold-out audiences across the country, but suddenly everything's different. Tonight and tomorrow the singer-songwriter will not just be playing New York, but she's returning to New York's most famous Rock N Roll club: The Bitter End.
"It's special because The Bitter End is where I played for the first time with a full band," Madera said, suggesting that was back in 2007 or 2008, when she was at the outset of her career.
And so far, that career has encompassed a rewarding and uniquely individual adventure. Her latest album is Fortunes, a work that encompasses a wide range of sound and emotional destinations.
Madera's upbeat and sunny personality is in contrast to the serious tone her music takes. Her main instruments are her emotive voice and stormy piano, both of which harness the feelings she's been trained to express through music. Since childhood, her style has emerged into a sound that is exquisitely individual. With sweepingly orchestrated compositions that tell of heartbreak, love and joy, Madera's music takes a modern twist in blending  classical, country and jazz.
"I love all those genres," Madera said. "So when I sit at the piano and write, it's a mixed bag."
Madera comes from a musical family and her tutors have run the gamut among family and friends. One of her best teachers in particular was the well-respected musician Johnnie "B. Goode" Johnson.
"He was like a second grandfather," Madera said. "He hired Chuck Berry to fill in for a sick saxophone player and that's where Chuck Berry came from. Johnnie created the music behind Chuck's lyrics. Johnnie wasn't being recognized for his contribution to Rock N Roll so my brother wound up writing a book about him called 'The Father of Rock N Roll.'" 
Madera recalled her childhood home as the center of her musical world for her family as well as Johnson. 
"He tracked an album at our house, in our living room," she said. "He was just around all the time. I got to learn a lot about him and a lot of what I picked up from him were things like humility and learning to listen, and be a part of a team. I have some blues licks I picked up from him, but we have a different style. I feel fortunate, he was a wonderful person to have in our family."
What would Johnson say if he saw his "little girl" up on the stage at The Bitter End? 
"I think he'd say 'You just keep on doing what you're doing,'" Madera said.  "He was a man of few words. He and his band would play an incredible song and he'd simply say 'That'll work.'"
And like many musicians — even the great Johnnie Johnson — Madera said she lets the music do the talking.
"I am not the best talker," she said. "I stutter and my thoughts fall out of my mouth all at once. When I can organize them behorehand through my music that's me at my truest form."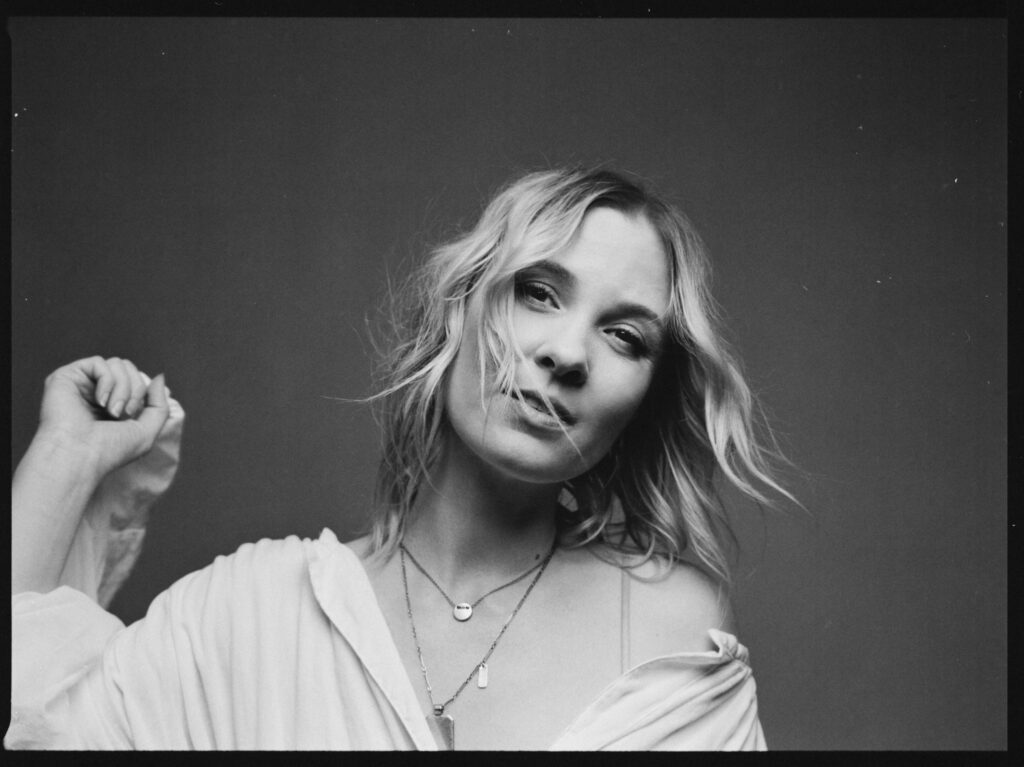 Though beautiful and compelling, Madera's music has a haunting and sometimes melancholy tone. Where did the sound come from?
"I grew up listening to a lot of sad songs," she said. "My parents divorced when I was very young and my mom was listening to them, Linda Rondstadt Bonnie Raitt, so I tend to write a lot of heartbreak songs. Although I'm getting more into upbeat stuff I have a single coming out called 'Revel,' and it has a reggae flair to it. Maybe this is going to be a new part of my journey here."
Madera likes her solitude but enjoys her collaborations. Among the seven tracks on her latest album, Fortunes, is an amazing duet with actor-musician John Hawkes.
"John is incredible," Madera said. "He's in my group of friends in Los Angeles. He writes his own songs and plays out quite a bit in Los Angeles and I would see him around a lot. He's an incredible actor and knows how to deliver whether it's the spoken word or in a song, he's really wonderful."
Album opener is the dramatic "Dante," which like the legendary tale, is also a deep and sweeping epic.
""Dante' came from a working relatinoship I had with a producer in New York," Madera said. "He was going through a strange time in his life and was having trouble with chemical dependencies. I couldn't keep him on Earth. He kept getting distracted by other things. That working releationship did not end well. I got stalled and got my heart broken over the whole thing. I had high hopes for it and it and when it didn't work, I got tired. It needed it to happen because I would tell people 'There's nothing that will break my spriti" and I was wrong, I had my spirit broken."
But of all the people with whom Madera has teamed, it's her husband, actor Hemky Madera who is her biggest supporter. He's known to millions as "Pote," the hitman with a heart on the popular TV series "Queen of the South" which ran five seasons on USA and can be seen on Netflix.
"He's a wonderful husband and father," she said. "We have two boys, George and Jack. He's a lot of fun to be around. He doesn't have a mean bone in his body and he keepgs getting cast in thiese bad guy roles."
Hemky is a native New Yorker and with his wife spends time in the Big Apple.
"He's supportive and he did come with me on this trip," Madera said. "He was born in Queens and he grew up in Jackson Heights. His mom was visiting from the Domincan Republic and she went into labor early. He was a little premie. He always jokes that if he would have gone to term he would have been taller."
In the meantime, between the love for her family and a globe-spanning career, Madera said she has the best of all worlds and is always amazed at where the music brings her, particularly this week with her gigs at The Bitter End.
"Even just to go there, my eyes well up with tears," Madera said. "There have been so many incredible artists who have playd there and I feel lucky to get to be on that stage, even for just a little bit."
Check out Jesse Lynn Madera on Spotify: