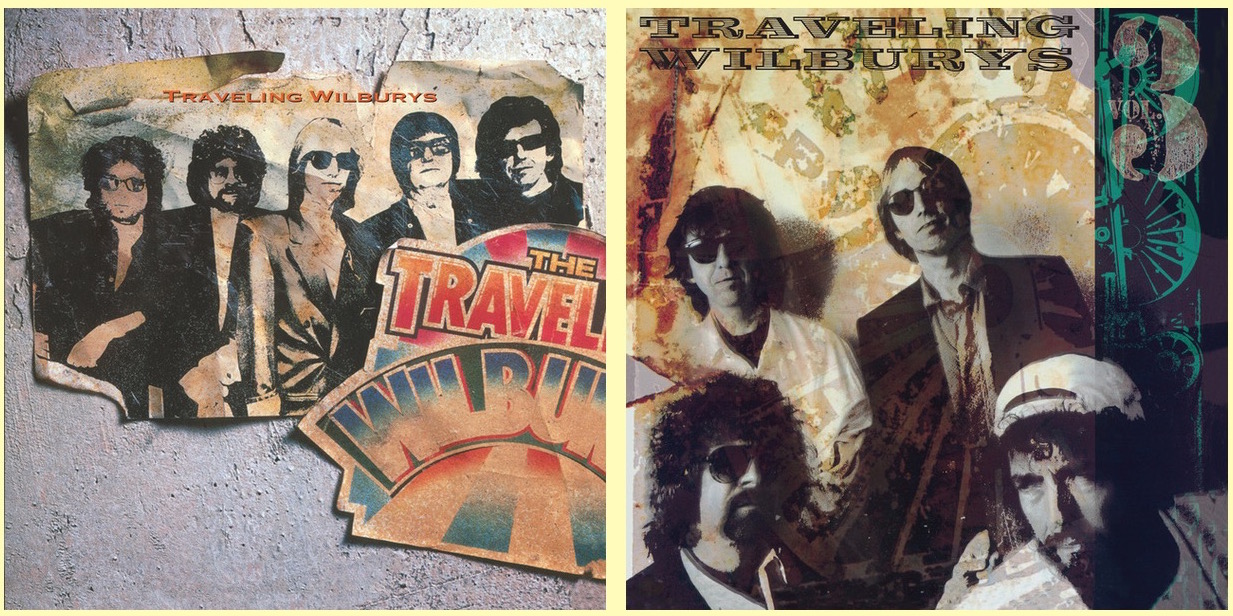 By JOHN DALY – The Traveling Wilburys, Vol. 1 and The Traveling Wilburys, Vol. 3 will be released on Oct. 14 in compact disc and 180-gram vinyl formats, it was announced by Concord Bicycle Music.
The Traveling Wilburys AKA George Harrison, Jeff Lynne, Roy Orbison, Tom Petty and Bob Dylan had a relatively short but legendary run and is considered one of the first supergroups.
Traveling Wilburys Vol. 1 achieved great success. After hitting No. 3 on the Billboard Top 200 chart, the certified double Platinum album earned a GRAMMY for Best Rock Performance by a Duo or Group.
Traveling Wilburys Vol. 3, the group's second album, was released in 1990 and dedicated to Lefty (Roy Orbison) Wilbury, who passed away in late 1988 before recording could be completed.  "She's My Baby" and "Wilbury Twist" became radio hits as the album reached No. 11 in the U.S. and was certified Platinum.
The individual vinyl releases will make their reissue debut October 4th as part of Record Store Day's Vinyl Tuesday initiative. The release is supported by a very special giveaway opportunity at recordstoreday.com with a rare and uniquely numbered Traveling Wilburys Portfolio. The limited-edition portfolio includes seven prints of the band suitable for framing.
The Traveling Wilburys made their long anticipated streaming debut in June and are now available on all streaming services.
Track Listing
The Traveling Wilburys, Vol. 1
1.              Handle With Care
2.              Dirty World
3.              Rattled
4.              Last Night
5.              Not Alone Any More
6.              Congratulations
7.              Heading For The Light
8.              Margarita
9.              Tweeter And The Monkey Man
10.           End Of The Line
11.           Maxine (CD Bonus Track)
12.           Like A Ship (CD Bonus Track)
The Traveling Wilburys, Vol. 3
1.             She's My Baby
2.             Inside Out
3.             If You Belonged To Me
4 .            The Devil's Been Busy
5.             7 Deadly Sins
6.             Poor House
7.             Where Were You Last Night?
8.             Cool Dry Place
9.             New Blue Moon
10.            You Took By Breath Away
11.            Wilbury Twist
12.            Nobody's Child (CD Bonus Track)
13.            Runaway (CD Bonus Track)
The Traveling Wilburys
Website:               travelingwilburys.com
Facebook:            facebook.com/travelingwilburys
Instagram:           instagram.com/officialwilbury
Twitter:                twitter.com/officialwilbury
YouTube:             youtube.com/user/TravelingWilburys