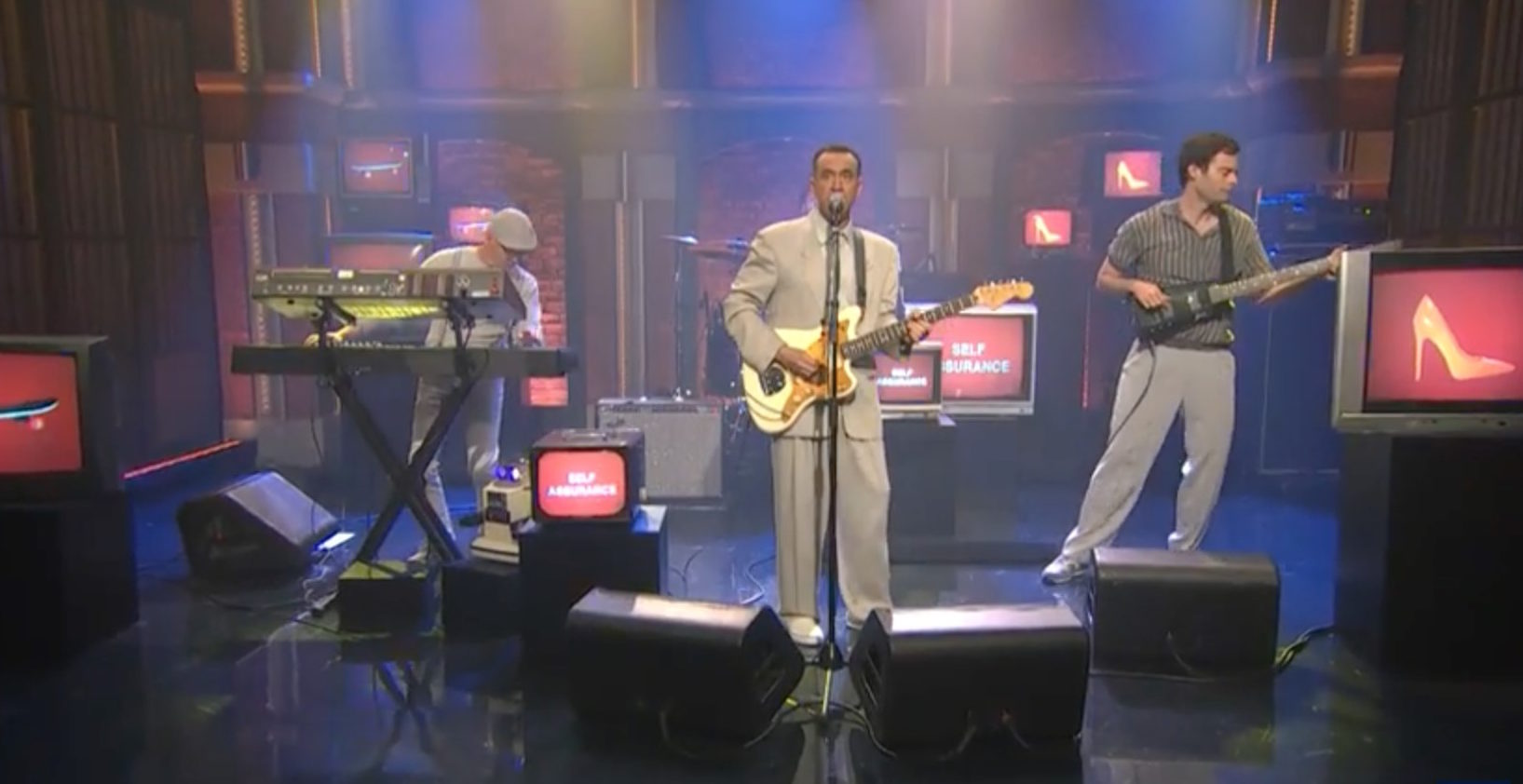 Bill Hader and Fred Armisen introduced one of their new pseudo-bands to the public on Late Night with Seth Meyers. 
With Armisen fronting, Test Pattern took the stage and performed their new song, "Art + Student = Poor," which tells of the struggles of being an artist and also being young. And poor.
Hader and Armisen, former Saturday Night Live players, are known for their satirical work on the IFC series, Documentary Now! which spoofs some of the most renowned bands. Test Pattern is expected to make an appearance The IFC show is in its second season.
See free episodes at IFC Web page.
One thing for sure, these guys know how to write the minimalistic Talking Heads-style classic lyrics:
"Got into art school
I'm gonna paint what's in my mind
Collecting little metal things that I find
And sharing food with my friends …
Every day we talk about colors
I like to look at shapes
Somebody mention music?
Music and sound
Sound like bwa-ha-ha-ha"