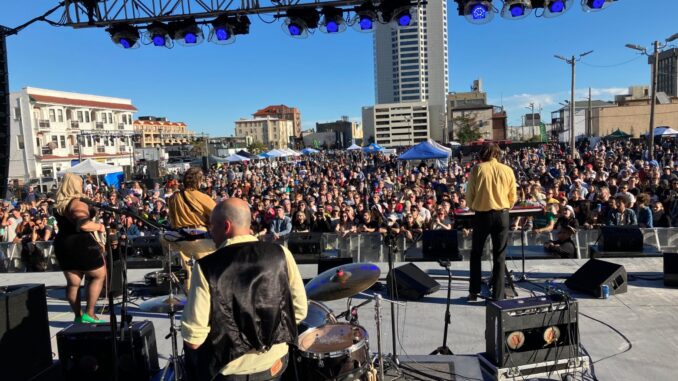 By DONNA BALANCIA
ATLANTIC CITY, N.J. – Frantic City music fest rolled the dice and won.
The 1-day event in Atlantic City, N.J., brought into this gambler's town a range of beloved bands, mainly appealing to those who like indie alternative and punk music. There is no "monopoly" on good music, festival founders say.
Bands like Titus Andronicus, Bouncing Souls and Control Top brought out locals, while Shannon and The Clams, Samiam, and Snail Mail attracted aficionados who made it a weekend in Atlantic City.
Frantic City fest represents a revitalization in the downtown area and, with support from the city and sponsors, has the potential to be as popular as any Las Vegas punk gathering.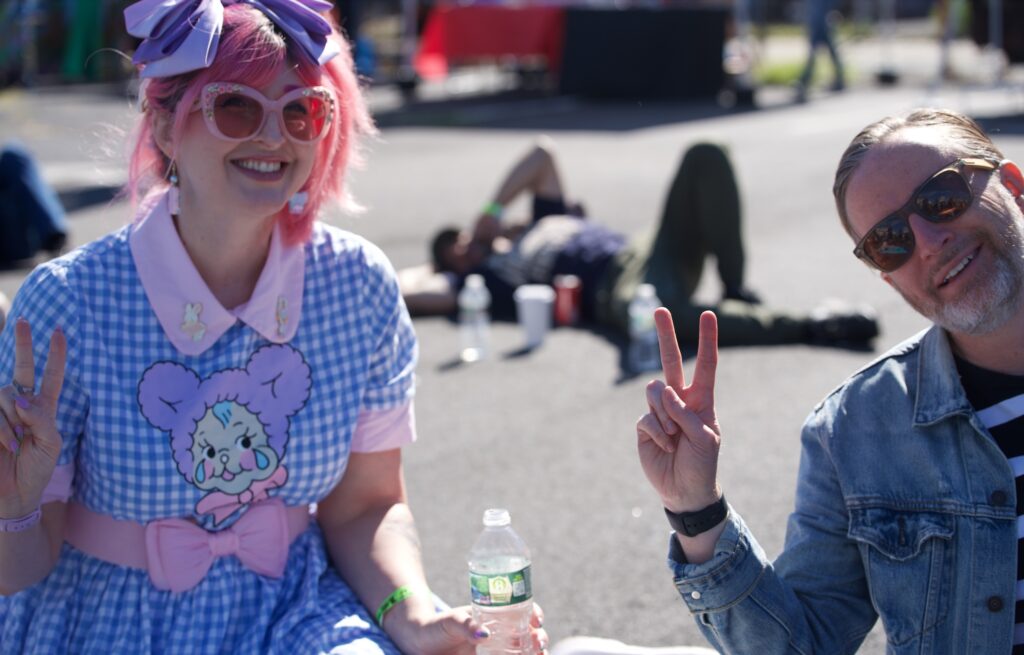 "This has been so much fun," said concert-goer Olivia. "It wasn't too far from where I live in New York and it was a good get away for the weekend."
Hotels in the area near the S. New York Ave. gave a special rate to attendees of Frantic City, and if one was so inclined to roll the dice, the big names in casino brands are right there, on the boardwalk, along with a few good restaurants.
"We wanted to show people that you can come to Atlantic City and see acts that are different from those in the casinos," said Charles Interrante, who with partner Pat Fasano, put on the fest through their C & N Event Productions.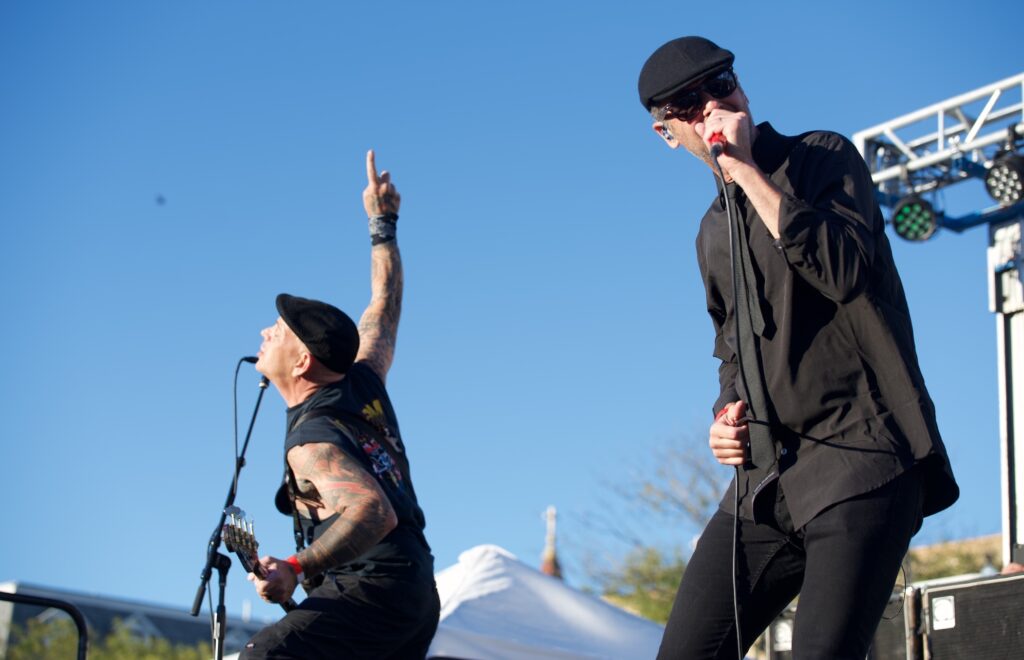 Yes, the event was actually held in a parking lot, true, but there are buildings going up all around the new community-focused Orange Loop Amphitheater center. And there is an abundance of enthusiasm, hopefully enough to make this an annual event for punkers and alternative music lovers.
Interrante said Joe Kukos, who owns HoldFast Records, the former production guy for the Stone Pony, and Todd Abramson, promoter, played a critical role in getting the first-year event off the ground.
Leave it to restaurant people to know how to accommodate the roughly 3,000 people on hand, as Fasano and Interrante own The Complex which includes several eateries including Bourré, across from the event location on S. New York Ave in Atlantic City.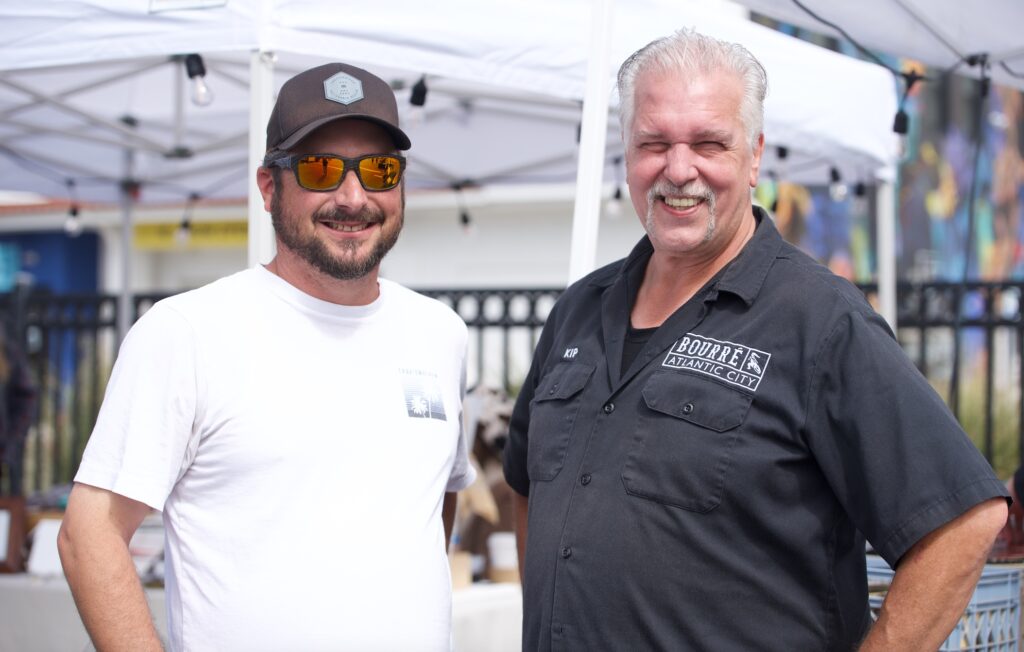 Kip Russell is the team's main man for the group's Atlantic City restaurants.
"I think we brought a concept to the city no one else took a risk on," Interrante said. "But I think they'll see now that our approach is that we're a fun, safe organization that wants to bring these types of events to Atlantic City."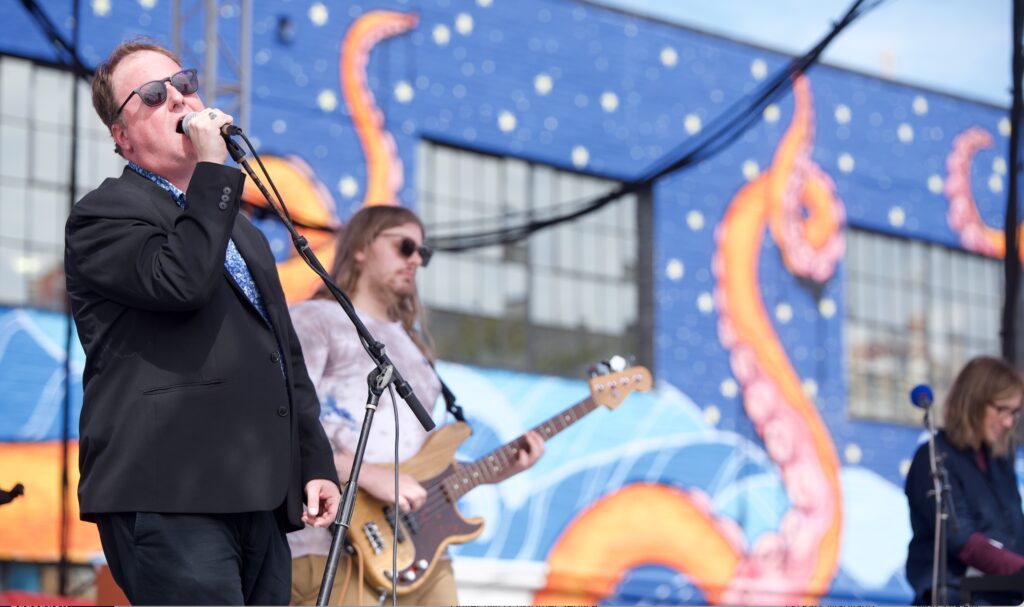 The building that backed the "Todd-O-Phonic" stage used to house the trollies for The Boardwalk, Interrante said. The Atlantic City Arts Foundation sponsored the mural on the building from a local artist called Porkchop. The HoldFast Records Stage gave people living in high rise buildings nearby a bird's eye view of the action.
"We're bringing local bands and fun indie and punk rock to Atlantic City," Interrante said. "We're excited to do it."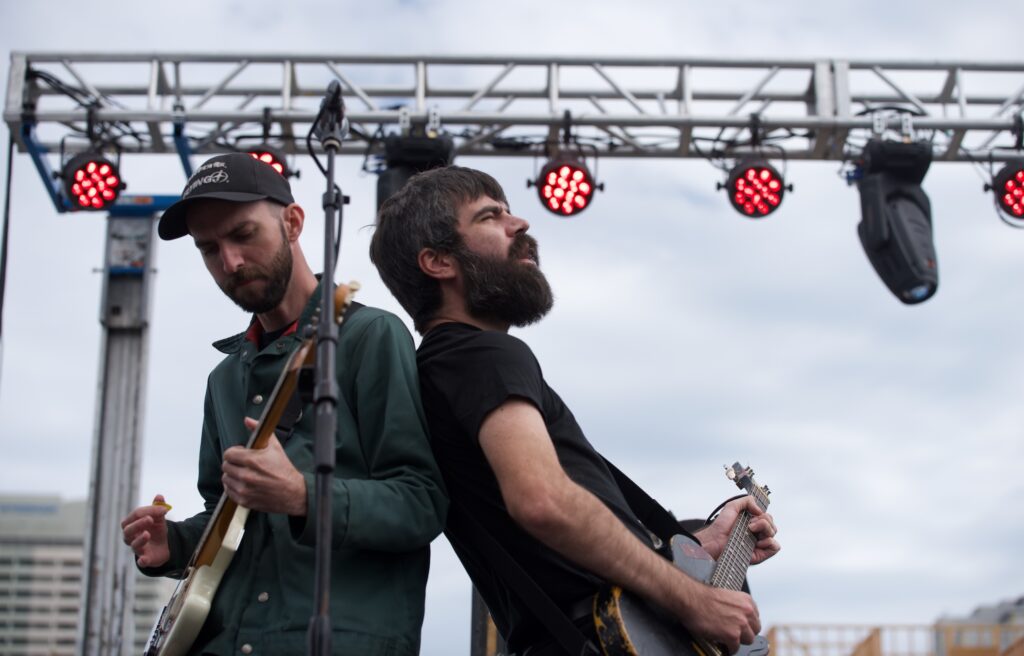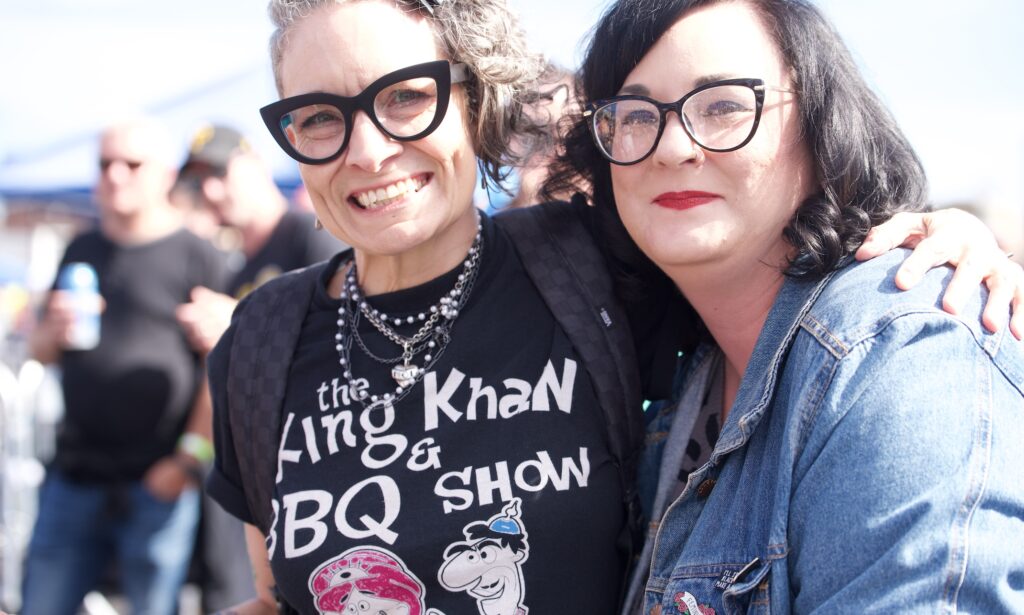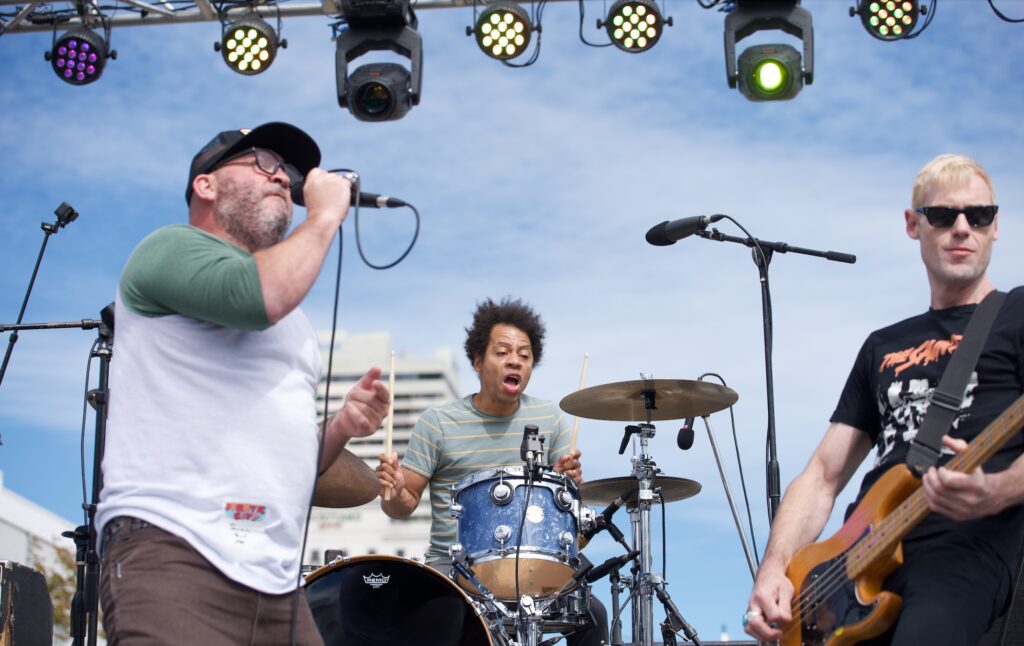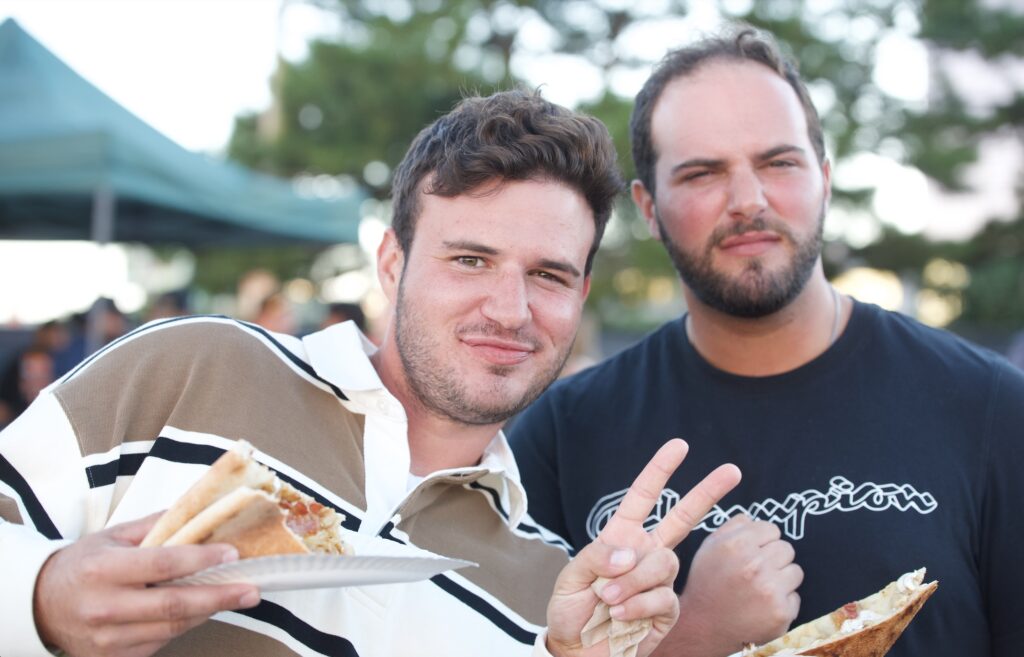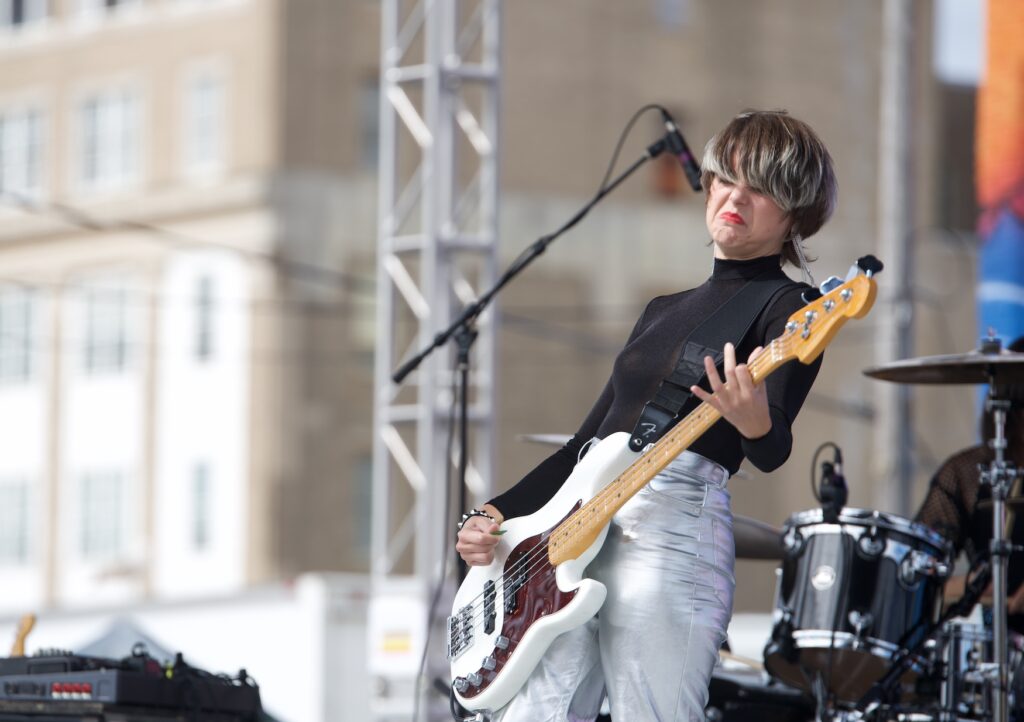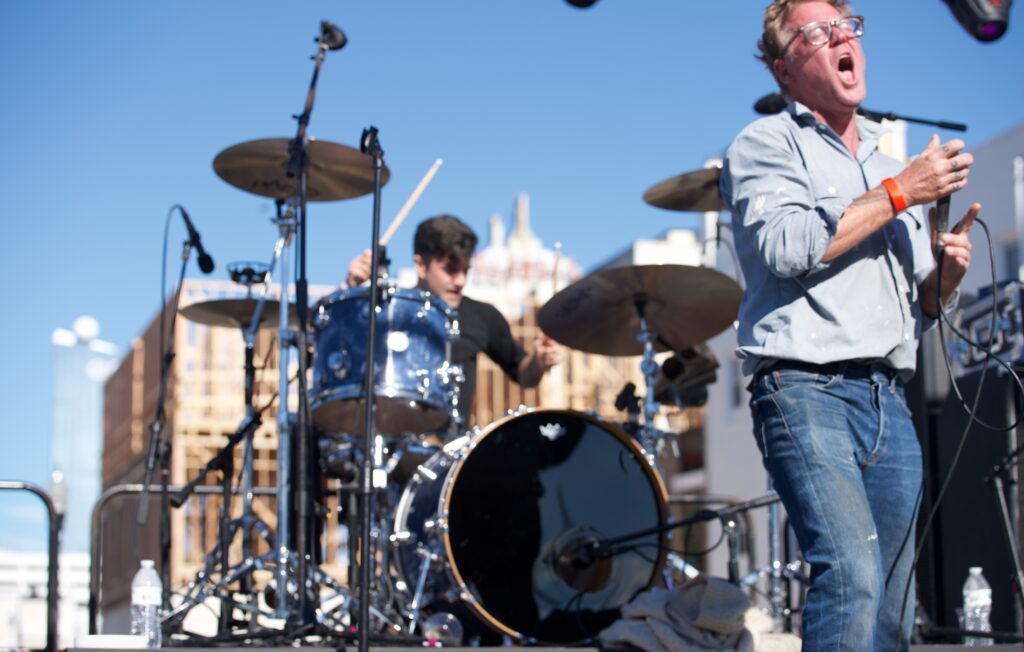 Check out Titus Andronicus at Frantic City here: