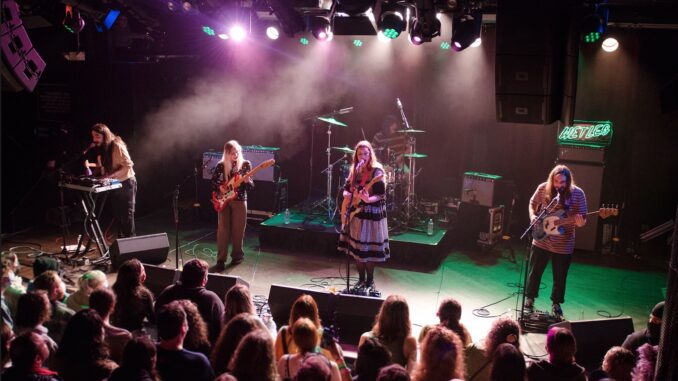 Photos by PAUL MCALPINE
Wet Leg, the UK phenom, has managed to take the U.S. by storm on their tour throughout North America. The band is touring their self-titled album which is expected for an April 8 release.
Photographer Paul McAlpine was on the scene to document the show in Boston and called it an 'incredible whirlwind.'
Check out U.S. Rocker to see pics of Wet Leg and get all the details.
Wet Leg's latest video for 'Angelica' can be seen here: