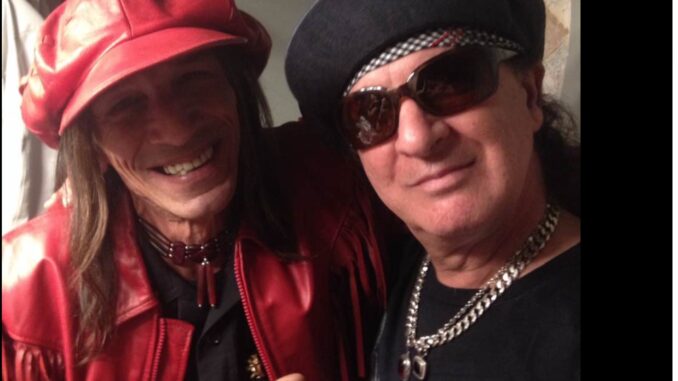 BULLETIN – Sylvain Sylvain who was a founding member of the New York Dolls and who also founded with Cheetah Chrome a punk rock band called The Batusis, has passed away, sources said.
Sylvain's real name is Sylvain Mizrahi. He had been recently diagnosed with bladder cancer.
He did a book tour in 2018, that included El Cid in Los Angeles
The New York Dolls were in the glam era but were considered "proto-punks."
The original band featured David Johanson, Sylvain Sylvain, Johnny Thunders, Arthur Kane and Jerry Nolan. 
"I met Sylvain when Cheetah Chrome asked me to roadie for the Batusis," said Ames Flames, a longtime roadie. "The Batusis roadie had to go and they asked me to take his place." 
"In terms of Punk Rock the Batusis had good catalogues of songs to draw from that were classics," said Flames. "The Dolls of course filled my punk rock dreams. To actually be on the bus, do the job on the Motley Crew and Poison Tour was really remarkable. We did it old school style.
"Sylvain was always a ray of sunshine," Flames said. "His happiness was like a big heart-shaped Gummy Bear you wanted to eat up. I learned to be classy from him."