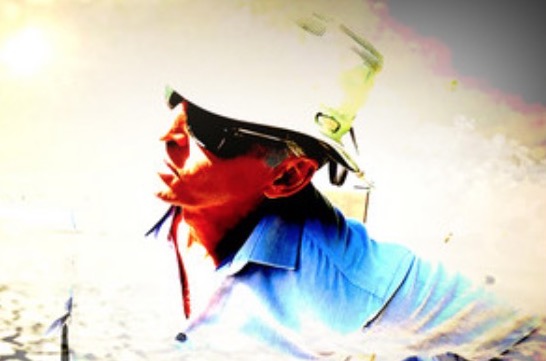 By DOTTIE PARIS
Les Techno creates another compelling track with "Edge of the World," a desperate plea that brings the listener on a journey that sets them at a precipice and looking into the burning abyss.
There's no need to jump — yet– but it's frightening that while the Amazon burns people are taking a lackadaisical tone. After all, it's only the "lungs" of the planet that are burning. No need for alarm, children.  Naturally we are intrigued whenever the word "party" appears in a song, but here, as Les Techno indicates, there is no reason to celebrate.
Always taking his music to the next level, this time Les Techno gives us a fuzz-induced picture of what may be in store when we do actually get to the "Edge of the World." It's scary. It must be in one of Les Techno's smart and politically themed songs that most of the population has lost their free will by now anyway, so the mindless drones won't worry about something so mundane — and depressing — as the loss of the rain forest. The only Amazon people seem to care about today belongs to Jeff Bezos.
The most recent release from Les Techno was the synthesizer-driven and upbeat "Guilty Pleasure" released last April.
"Edge of the World" shows that Les Techno isn't a one-note musician. Far from it, and his music steps in where corporate journalists fear to tread, and for that reason he is one of our favorites. He takes it all in: Bad news, good news and all observations, and reimagines fragments of ideas and puts the work out there with his trademark style.
Check out "Edge of the World" here: