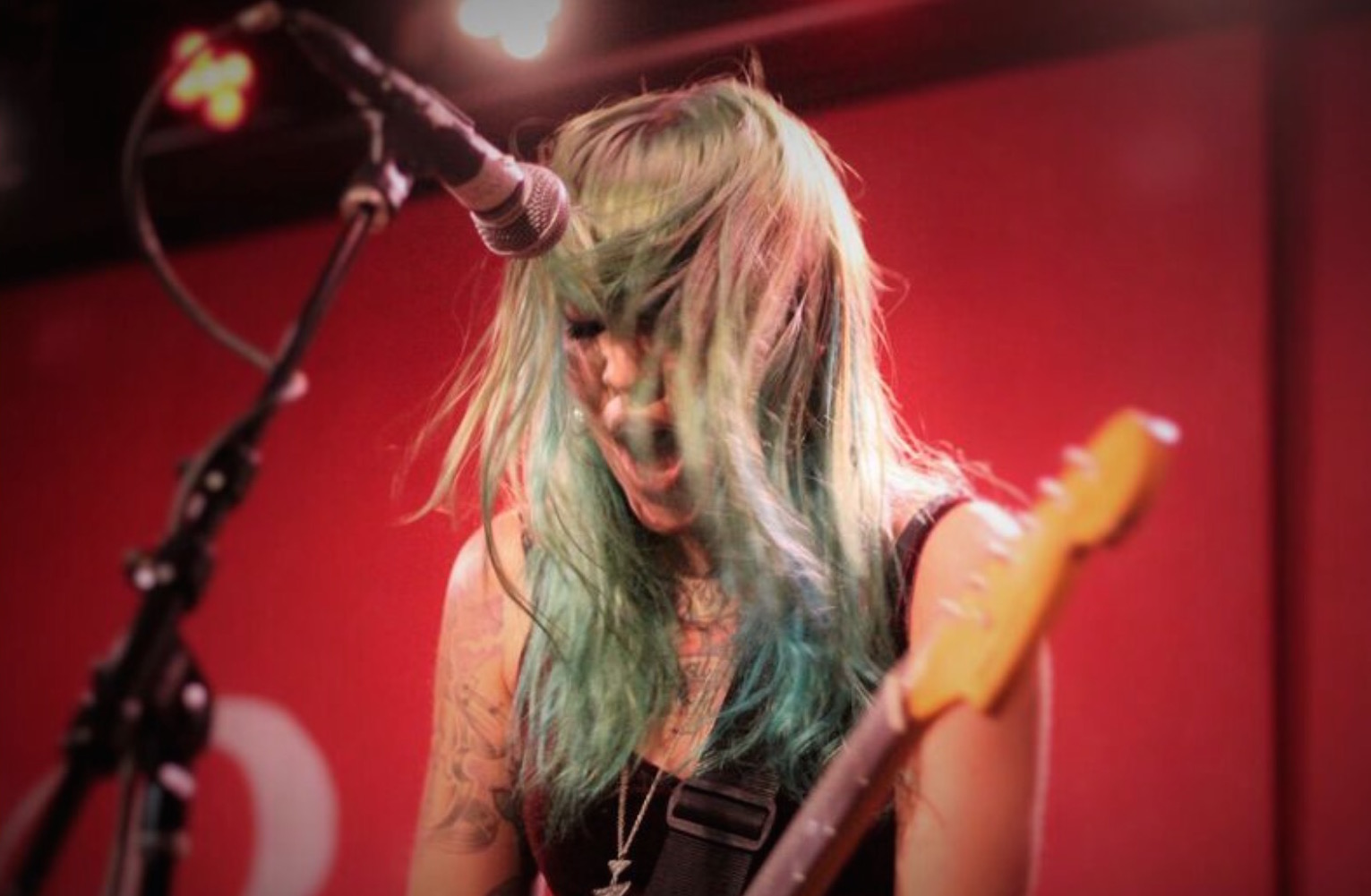 Driving Beats and Great Vocals Power Teen Vice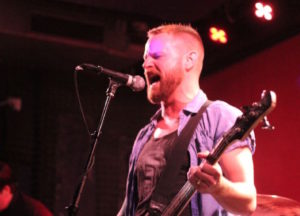 By BAILEY MULLINS
EastCoastRocker.com
Teen Vice brought a combination of post-punk and surf rock to their show at low-key NYC bar and venue Pianos.
The Brooklyn-based band, consisting of Tammy Hart (guitars and vocals), Joshua Ackley (bass and vocals), May Dantas (guitars and vocals) and Derek Pippin (drums) is full of raw energy.
The alternative rock group has been playing for years – and it shows.
Lead singer Hart's music career began in high school and led her to tour with big names Sleater-Kinney, Indigo Girls and The Butchies. Dantas formed her first band at just 13 in Sao Paulo, Brazil and Pippin and Ackley began their musical careers together, founding acclaimed punk band The Dead Betties. Hart, Pippin and Ackley met on tour at the legendary punk club 924 Gillman in Berkeley, Calif.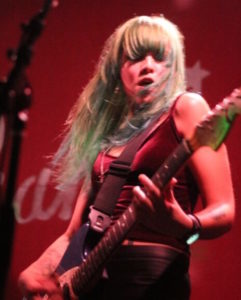 Although Pianos' concert room is small, Teen Vice did not diminish their sound or the atmosphere of a rock to show to match the size of the venue. Hart kept up a steady conversation with the crowd, introducing songs with quips like, "That song was about when people f*ck you over at work" and "This one's for my Southern friends."
The setlist included singles "Out of Excuses," "Cry for You," "Aneurysm" and "White Guilt," a catchy song that wouldn't be out of place on a 2005  The Strokes album.
With their extensive music backgrounds, it's clear that Teen Vice knows how to produce and perform excellent rock music.
Teen Vice is working towards their first studio album, and you can listen to their singles on Soundcloud. To find out about upcoming shows, follow the band on Facebook and Instagram @teenviceband.