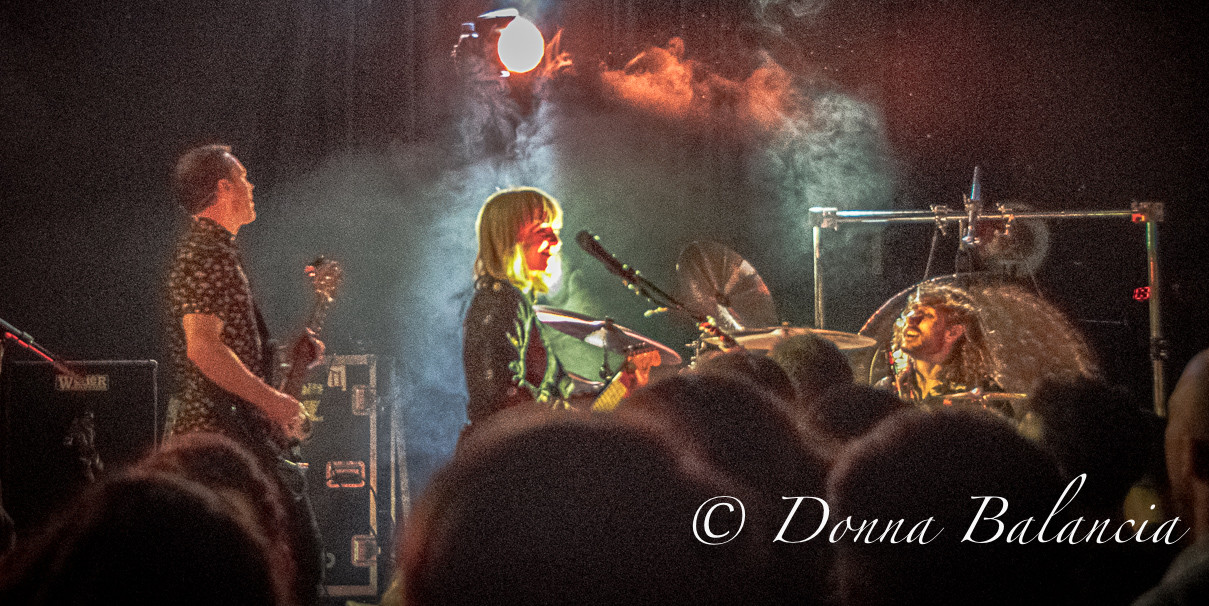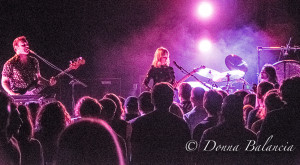 By DONNA BALANCIA – The Joy Formidable is set to take the East Coast by storm, and this Welsh threesome is a group well worth watching.
Their new album, Hitch, is a slight departure from previous releases, but beautifully written and performed.
The Joy Formidable is comprised of lead singer and lead guitarist, Rhiannon "Ritzy" Bryan, bassist Rhydian Dafydd Davies and drummer Matt James Thomas.
They play dates in Nashville, Pennsylvania, New York, New Orleans, Florida, Dallas and Memphis before touring the U.K.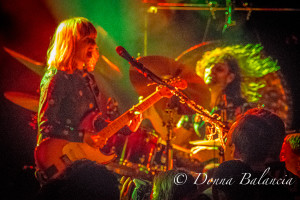 The Joy Formidable has an alt-indie following, but with their third album it's clear this is a group that can handle a wide range of genres.  They brought humor and power to their fans at a recent show at the Roxy in Los Angeles.
Think Sonic Youth meets Midnight Oil via The Raspberries with driving beats.
Ritzy's cooing voice in between songs had a rather soothing effect, much like your sarcastic Welsh grandmother — if you had one — lulling you off to a faraway land.  That's where all niceties stop as she pulls the rug out from under you with great ripping guitar.  It doesn't hurt that Ritzy's cute and fun to watch, either.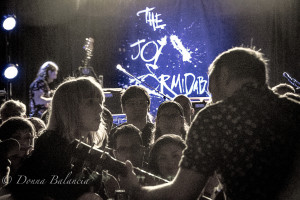 Rhydian gave a nice chat with the VIP meet and greeters at The Roxy prior the show, and to say that this band likes to mix it up with the audience is an understatement.  At one point Ritzy and Rhydian came off the stage and brought their unplugged acoustic guitars to the audience and gave what appeared to be an impromptu rendition of The Brook to the fans.
But we can't say enough good things about one of the most talented and entertaining drummers we've seen in Matt.
He drives the band with beats akin to the late Keith Moon as one concert-goer commented and his hair flies all over the place as he connects with smiles and winks to his audience