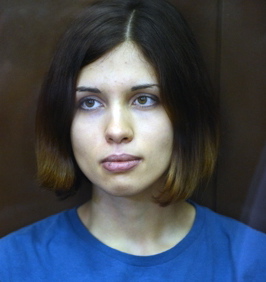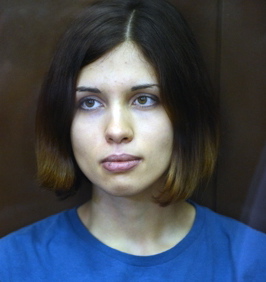 November 5, 2013 4:35 PM ET
Jailed Pussy Riot member Nadezhda Tolokonnikova is being relocated thousands of miles to a prison colony deep in Siberia, according to her husband Peter Verzilov. Tolokonnikova has been missing for 17 days, since she vanished into the Russian prison system to be transferred to an unknown camp. Verzilov says she is now en route to the city of Krasnoyarsk, 2,600 miles east of Moscow, in the heart of Siberia.
Inside the Pussy Riot Contoversy: Photos From the Trial That Grabbed the World's Attention
"It's 100 percent that it's Krasnoyarsk region," Verzilov told Rolling Stone by phone, saying the information came from a source in Russia's prison administration.
Read more: http://www.rollingstone.com/music/news/missing-pussy-riot-inmate-feared-to-be-in-deep-siberia-20131105#ixzz2jsCbKFpl
Follow us: @rollingstone on Twitter | RollingStone on Facebook