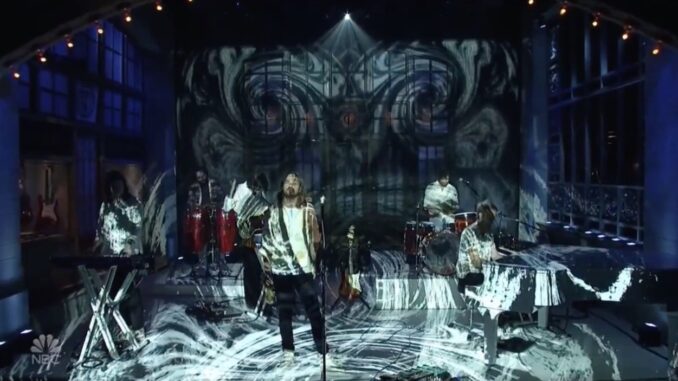 By DOTTIE PARIS
Tame Impala continues its popularity contest across "Borderlines," and proved it on SNL with a rousing reception to two new songs.
On Saturday Night Live, the Kevin Parker-led group played its newly released song "Patience" but also debuted a new song called "Borderline."
Check out for the March 30 musical performances of Tame Impala on SNL:
The dreamy "Borderline" makes Parker's voice the star attraction, complimenting the keyboards of Jay Watson, who also is in the band Pond.
Tame Impala announced a new album for 2019. The band hasn't put out an album since Currents in 2015.
Tame Impala will headline Coachella in Indio, Calif., this year on back to back weekends in April.