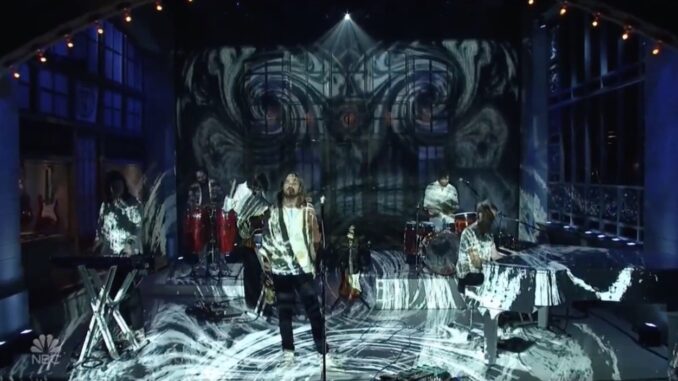 By DOTTIE PARIS
Tame Impala continues its popularity contest across "Borderlines," and proved it on SNL with a rousing reception to two new songs.
On Saturday Night Live, the Kevin Parker-led group played its newly released song "Patience" but also debuted a new song called "Borderline."
The dreamy "Borderline" makes Parker's voice the star attraction, complimenting the keyboards of Jay Watson, who also is in the band Pond.
Tame Impala announced a new album for 2019. The band hasn't put out an album since Currents in 2015.