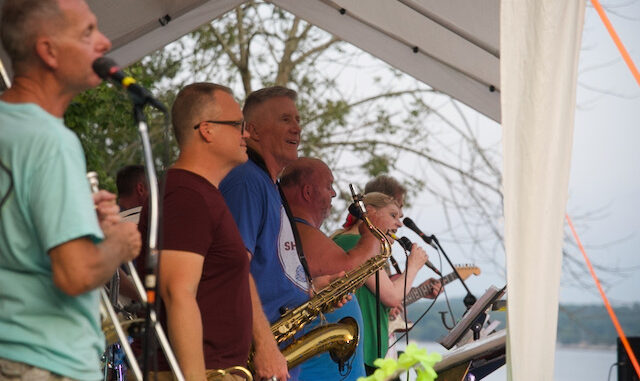 The Roof Rockers, who have built a reputation as some of the most entertaining blues-rockers around, put on an end-of-summer bash on the banks of the North East River in Maryland.
The outdoor concert was one of many happening along the Eastern Seaboard on the waterways but few events over the weekend had the musical talent as this beloved group of local sonic superstars.
The Roof Rockers are Bruce McComsey on guitar; Brandon McComsey on bass; Ricky MacCauley on drums; Dustin Koeher on keyboards; Dave McComsey on trombone; Marc Spina on trumpet; Phil Maxey on saxophone; and Brigitte Walton and Jim Geiter on lead vocals.
The Roof Rockers know the meaning of family and band members cover a wide range of age and music style. And while the set list ran the gamut from Rock to Swing and Blues to Disco it was successful and harmonious night.
Check out the photos: