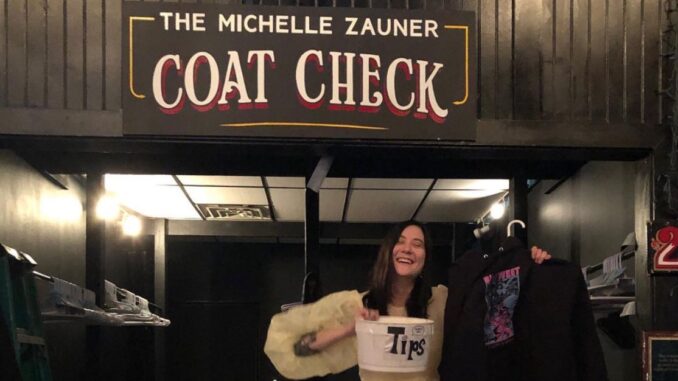 By DONNA BALANCIA
The music world's latest darling, Japanese Breakfast, AKA Michelle Zauner, just received a rare honor. Famed Philadelphia indie music venue Union Transfer christened the new "Michelle Zauner Coat Check" after their beloved local performer.
Zauner was bestowed with the honor as Japanese Breakfast wrapped a 5-night sold-out run at the Philly music stronghold, much to the delight of those who have followed her career.
"The story goes – when we opened almost 10 years ago we had a staff (duh) and among that staff was friend and local Philadelphian Michelle Zauner, who also played music on the side," Union Transfer's Sean Agnew wrote in the club's newsletter.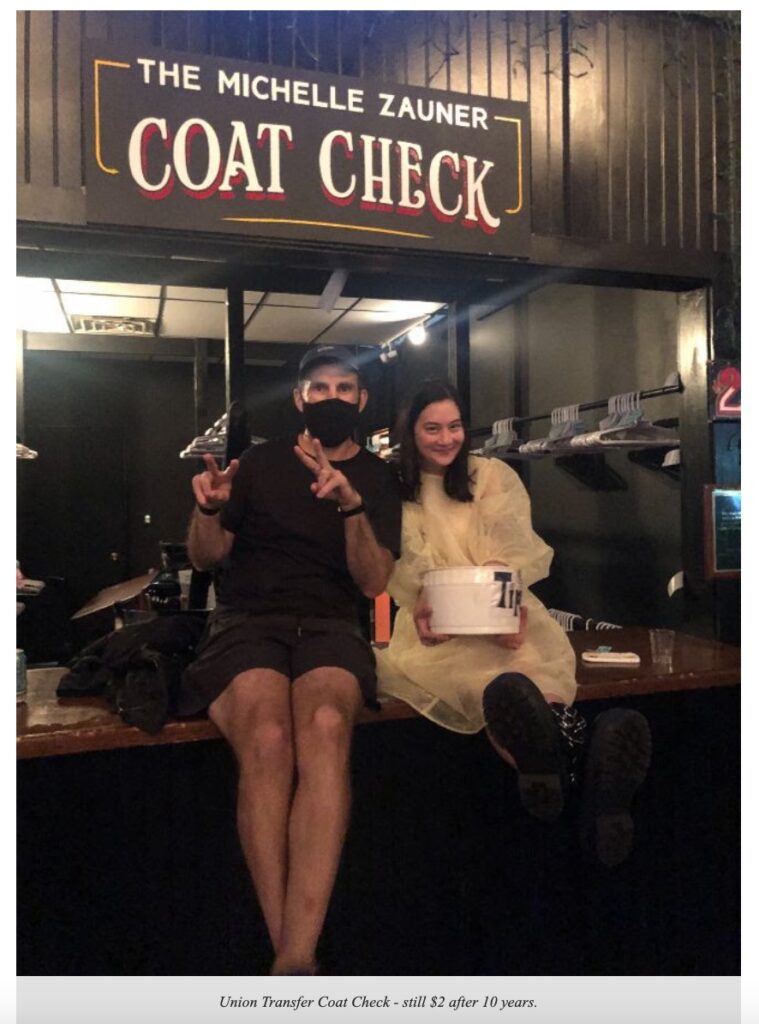 "Michelle worked in the coat check. Fast forward to the present year 2021 and Michelle and her band Japanese Breakfast have just finished a record 5-night Sold Out run in the building.
"What better way to commemorate that, and, in a way, to commemorate all the musical people who make up our staff, than to rename our coat check 'The Michelle Zauner Coat Check'," Agnew wrote. "Who knows, another working part of our venue could be renamed next! … "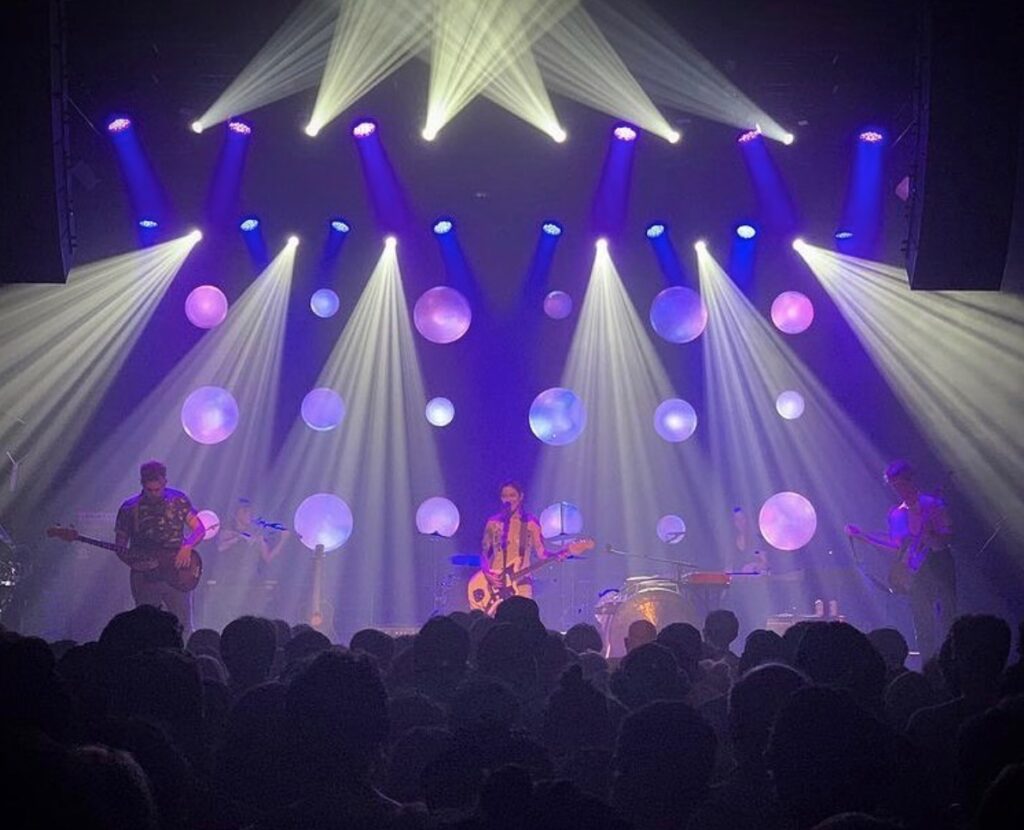 Zauner wrote on her Instagram account: "Thank you @xskagnewx and @uniontransfer for commemorating our historic five night run in Philly with the most memorable present of all. The coat check I used to work when the venue first opened has now been enshrined as my coat check. I love Philly the most."
Zauner wrapped her Philly "residency" and moves on to the rest of her tour, check out the dates here:
She's got a new book out, she's a headliner at Desert Daze and she made Interview magazine, with questions posed by the Yeah Yeah Yeah's own Karen O., no less.
Check out Japanese Breakfast on Spotify: