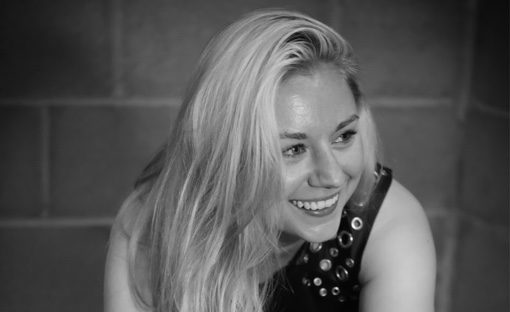 By DONNA BALANCIA
British guitarist and singer songwriter, Joanne Shaw Taylor, a premiere blues rock guitarist in the U.K., has shared the single "Let Me Down Easy" off her seventh studio full-length record The Blues Album due out on Friday September 17.
The Blues Album will be released via Joe Bonamassa's blues label KTBA Records. Bonamassa produces with Josh Smith and the record was recorded at Ocean Way Studios in Nashville.
The 11-track album features Shaw Taylor's covers of 11 blues classics originally recorded by Albert King, Peter Green, Little Richard, Magic Sam, Aretha Franklin, Little Milton, and others.
The Blues Album is the follow up to Taylor Shaw's 2019 record Reckless Heart, which features Smith (guitar), Reese Wynans (keyboards), Greg Morrow (drums), Steve Mackey (bass), Steve Patrick (trumpet), Mark Douthit (sax), Barry Green (trombone). Bonamassa plays guitar and sings on the track "Don't Go Away Mad."  Mike Farris also joins as a special guest on "I Don't Know What You've Got."
"I'd known from the beginning of my recording career that one day I wanted to record an album of blues covers, I just wasn't sure when the right time to do that would be," Taylor Shaw said. "I've always found it far easier to write my own material than come up with creative ways to make other artists' material my own."
When the pandemic put the brakes on from musicians from touring during 2020 and most of 2021, Joanne thought it was the right time to head into the studio to record The Blues Album.
"I mentioned my new project idea to Joe Bonamassa," Taylor Shaw said. "He asked me for my song choices. Immediately he began sending me notes and was texting me song suggestions." Taylor Shaw and Bonamassa have been best friends and fans of each other's music for many years.
"He was already acting as a mentor as well as an unofficial producer on The Blues Album, so I asked him if he'd fancy the job, officially," Taylor Shaw said. "Thankfully, he accepted. The Blues Album has been everything I hoped it would be. It's been a labor of love, overseen by an artist, producer, and friend who I trust beyond measure.
JOANNE SHAW TAYLOR
SEPT/OCT 2021 US TOUR
Tickets – www.joanneshawtaylor.com/events
SEPT 14 – DETROIT, MI @ MAGIC BAG
SEPT 15 – GRAND RAPIDS, MI @ STUDIO C LISTENING ROOM
SEPT 17 – MINNEAPOLIS, MN @ THE DAKOTA
SEPT 18 – DAVENPORT, IA @ MISSISSIPPI VALLEY BLUES FESTIVAL
SEPT 23 – WEST BEND, WI @ HISTORIC WEST BEND THEATER
SEPT 24 – MILWAUKEE, WI @ BACKROOM AT COLECTIVO
SEPT 25 – BERWYN, IL @ FITZGERALD'S BLUES FEST
SEPT 28 – CLEVELAND, OH @ BEACHLAND TAVERN
SEPT 29 – COLOMBUS, OH @ WOODLAND TAVERN
OCT 1 – BUFFALO, NY @ BUFFALO IRON WORKS
OCT 2 – HOMER, NY @ HOMER CENTER FOR THE ARTS
OCT 4 – NORTHAMPTON, MA @ IRON HORSE MUSIC HALL
OCT 5 – BOSTON, MA @ CITY WINERY
OCT 7 – SHIRLEY, MA @ BULL RUN
OCT 8 – MANCHESTER, NH @ REX THEATRE
OCT 9 – PLYMOUTH, MA @ THE SPIRE
OCT 10 – WEST YARMOUTH, MA @ THE MUSIC ROOM
OCT 12 – OLD SAYBROOK, CT @ KATHARINE HEPBURN CULTURAL ARTS CENTER
OCT 13 – PAWLING, NY @ DARYL'S HOUSE
OCT 15 – NEW YORK, NY @ CITY WINERY
The Blues Album
Tracklist
1. STOP MESSIN' ROUND (3:38)
2. IF THAT AIN'T A REASON (4:00)
3. KEEP ON LOVIN' ME (4:07)
4. IF YOU GOTTA MAKE A FOOL OF SOMEBODY (4:10)
5. DON'T GO AWAY MAD feat. Joe Bonamassa (2:49)
6. SCRAPS VIGNETTE (1:27)
7. CAN'T YOU SEE WHAT YOU'RE DOING TO ME (4:25)
8. LET ME DOWN EASY (4:50)
9. TWO TIME MY LOVIN' (4:34)
10. I DON'T KNOW WHAT YOU'VE GOT feat. Mike Farris (4:49)
11. THREE TIME LOSER (4:52)
JOANNE SHAW TAYLOR – SOCIAL MEDIA
Official Website | Facebook | Twitter | Instagram | YouTube