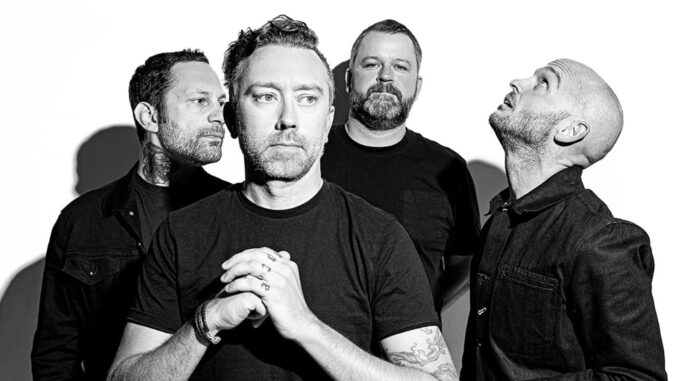 ECR Staff
Rise Against will play The Stone Pony in July as part of the Nowhere Generation tour.
On their new album, Nowhere Generation, due out June 4 (Loma Vista Recordings), the multi-Gold and Platinum band Rise Against shine a spotlight on the social and economical deck stacked against the younger generation's pursuit of The American Dream.
Stone Pony Tickets can be purchased here.
"There's this idea that we all are raised on, believing that your generation will be a continuance of your parents' generation — if not even a more fruitful era," said singer-guitarist Tim McIlrath. "And it seems like the American Dream isn't turning out the way it's supposed to for a lot of people. Young people aren't quite climbing that ladder the way they were in the past. I feel for this generation and think it's something that should be recognized."
The band's ninth studio album was inspired by McIlrath listening to his young daughters and a community of fans, seeing firsthand the generation gap growing quicker than ever before while "mired in chronic social, economic, and political instability."
"Our hope on this record is to jostle people awake, even if it makes you uncomfortable," McIlrath said.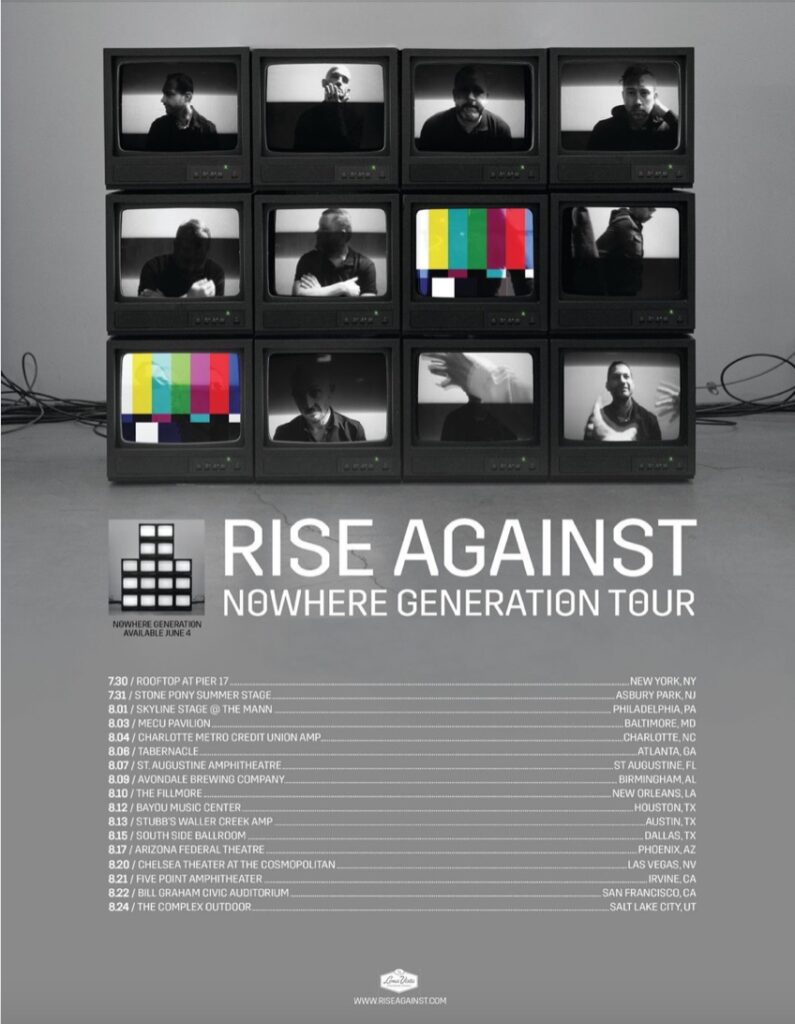 The band — McIlrath, Joe Principe (bass), Brandon Barnes (drums), and Zach Blair (lead guitar) — sounds the alarms on Nowhere Generation's songs that speak to a sea of disenchanted youth about both the struggles and the solutions. The band blurs the lines between punk rock and melodic-driven pop.
In addition to the communal call to arms embedded in the aggressive title track, there's the fast and furious anti-establishment manifesto "Broken Dreams, Inc.," the moody ballad "Forfeit," and the surprise pop candor in "Talking To Ourselves," a standout song about wanting to be heard and wondering if anyone is listening.
"It describes a lot of what Rise Against does," said McIlrath, "To speak and scream when we feel there are things that are happening that aren't being addressed. And I think that's a lot of what our fans feel too — the people in that front row all over the world want to be heard and listened to. I wanted to tap into that sentiment."
Performers taking the stage at The Stone Pony this summer and fall include Blackberry Smoke and the Allman Betts Band; Brothers Osborne; Deftones, and Southside Johnny and the Asbury Jukes.
Nowhere Generation Tour
Tickets: $42.50 in advance (plus applicable surcharges)