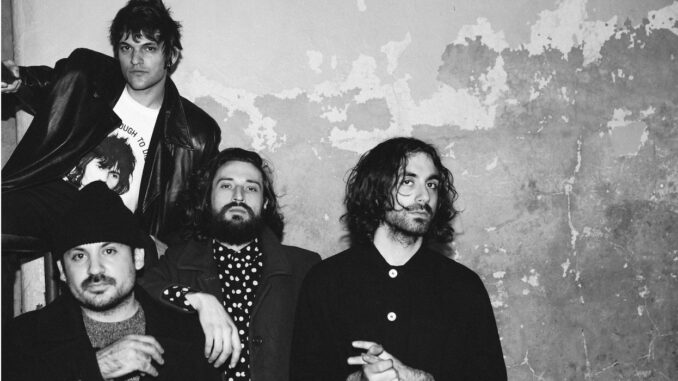 By JOHN DALY
Native Sun has released "Off The Dial," a track that blends vintage punk with modern sounds and it's all captured on video, which can be seen here.
The Brooklyn band deems the new track an "anti-authoritarian, anti-conformist anthem" and that's apparent from the opening moment.
Lead singer Danny Gomez manages to get out the vocals over the band's breakneck and furious playing.
"A track to summon and glorify our ability to rebel against conventionality for progress," the band said. "Destroy the ennui that sucks the passion out of the quotidian, it is this hunger for abandoned ideas and sentiments that emboldens the individual — don't let others write your future."
Native Sun is comprised of Gomez on vocals and guitar; Jake Pflum on guitar; Mauricio Martínez on bass and Nico Espinosa on drums. The band was touring the west coast with White Reaper, on their way to SXSW, and had just celebrated their first release with label Grand Jury Music, called "Juarez," when the pandemic hit.
Native Sun released a covers EP to benefit The Okra Project, Border Angels, RAINN, Bushwick Ayuda Mutua, and the National Queer and Trans Therapists of Color Network.
Grand Jury is an independent record label founded in New York City in 2014. The roster includes Chicago rock n roll staples Twin Peaks, Twin City indie pop rebels Hippo Campus, ascendant NYC songwriter Samia, and a host of others.
Watch 'Off The Dial' here: