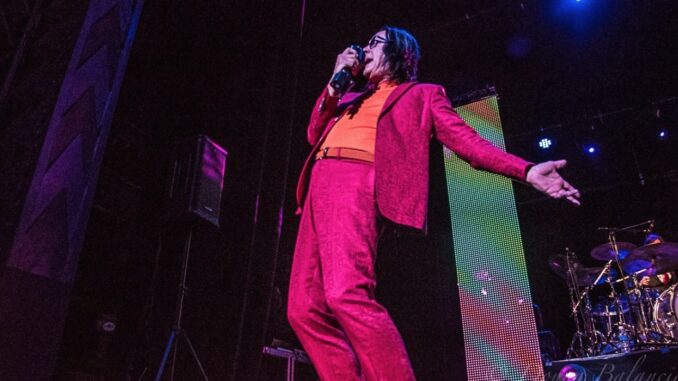 By DONNA BALANCIA
Todd Rundgren, Tina Turner, Foo Fighters and Carole King are among the 2021 Rock & Roll Hall of Fame inductees.
The performer category of the annual roster names solo musicians and bands and who have created music whose impact has changed the course of Rock 'N' Roll music. Additional inductees this year are The Go-Go's and Jay-Z.
Known as a genius creative and a prolific producer, when it comes to the Rock Hall, Rundgren has jokingly been referred to as the "Susan Lucci of the Rock & Roll Hall of Fame." Like Lucci and her elusive Emmy Award, which she finally won after 19 nominations, Rundgren seems to have been a perpetual nominee for the Rock Hall induction. Rundgren has been nominated three times.
Rundgren of Upper Darby, Penn., may be best known for writing and performing the classics "Hello It's Me," "I Saw The Light," "Love Is The Answer" and "Bang the Drum All Day," the latter of which supposedly took five minutes to write but became a popular hit, played everywhere from baseball stadiums to TV commercials. Rundgren has produced an impressive array of music stars including Prince, Tame Impala and Hall & Oates.
The Rock and Roll Hall of Fame Inductees
From among the Rock and Roll Hall of Fame Class of 2021, there are three inductees who already hold a spot in the Hall. As for Turner, it is her second induction into the Rock Hall. In 1991, she was  inducted as part of Ike and Tina Turner. King is in the Hall as a songwriter, and Dave Grohl of Foo Fighters was inducted as a member of Nirvana.
Early Influence Award:
Kraftwerk
Charley Patton
Gil Scott-Heron
Musical Excellence Award:
LL Cool J
Billy Preston
Randy Rhoads
Ahmet Ertegun Award: