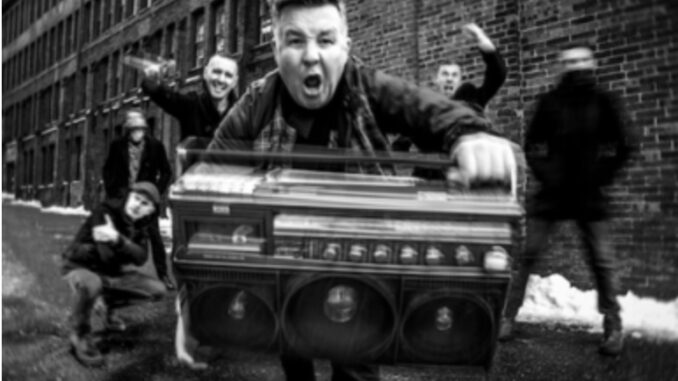 By JOHN DALY
Dropkick Murphys have released the rousing single "Queen Of Suffolk County," off the band's new album Turn Up That Dial.
"Queen Of Suffolk County" is a typically upbeat Dropkick Murphys tune, a warning for everyone who has ever encountered a dangerous type of person. 
"You best stay out of her way, She don't joke, and she don't play," the song goes, admitting this Queen was the "Devil with a little bit of dust."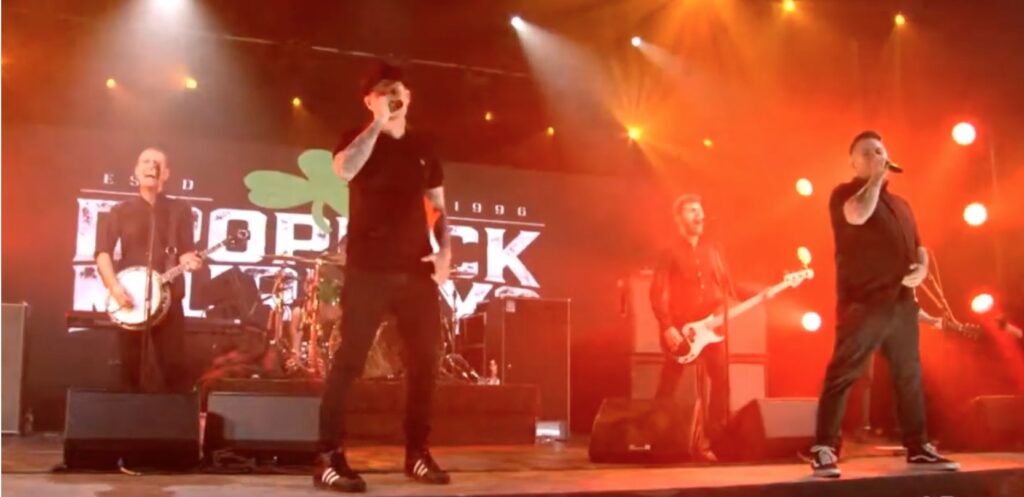 Turn Up That Dial was produced by Ted Hutt and is available for pre-order now. With the 11 tracks on Turn Up That Dial, Dropkick Murphys celebrate the simple pleasure of music, the relief and release from worry that comes when you "turn up that dial" and blast your troubles away.
Dropkick Murphys are: Al Barr (lead vocals), Tim Brennan (guitars, tin whistle, accordion, piano, vocals), Ken Casey (lead vocals), Jeff DaRosa (guitars, banjo, mandolin, vocals), Matt Kelly (drums, percussion, vocals), James Lynch (guitars, vocals), Kevin Rheault (touring bassist) and Lee Forshner (touring bagpipe player).
Turn Up That Dial is due April 30 on the band's Born & Bred Records label.
Check out the video for 'Queen Of Suffolk County' here:
Check out Dropkick Murphys on the socials:
Facebook: www.facebook.com/DropkickMurphys
Instagram: www.instagram.com/dropkickmurphys
Twitch: www.twitch.tv/dropkickmurphys
Twitter: www.twitter.com/DropkickMurphys
Website: www.DropkickMurphys.com
YouTube: www.youtube.com/DropkickMurphys
St. Patrick's Day Stream 2021…Still Locked Down: https://www.youtube.com/watch?v=UhP89bgAqVM
Streaming Outta Fenway (2020 live stream): https://www.youtube.com/watch?v=VzkMA_1NbfY