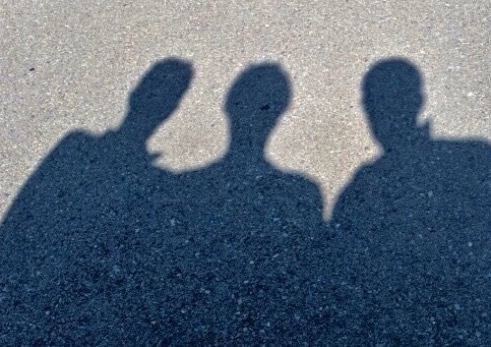 By JOHN DALY
The Drowning Effect, a San Francisco outfit comprised of James Spadaro, Thad Baker and Mark Loftin have released an album that is worthy of a few listens. There's nothing not to like here particularly if one has an affinity towards punk or new wave. But it takes a while to understand what's really going on here. Are the songs all tributes to other bands?
There's a cover of The Stooges' "I Wanna Be Your Dog," and there are a couple of songs that sound like Sonic Youth, one that sounds like The Who and another that sounds like Brighton Port Authority.
It's a debut album by the players that proves with this work they can create similar sounds to just about any punk or new wave performer. The collection shows the group has studied the craft. But perhaps it's a bit ironic that the best song on the album is called "Guided By Voices." The outspoken Robert Pollard would probably advise this talented group to follow their own for their next album.
Album Title: Drowning Effect
Band Formed: San Francisco, 2018
Label: Vibraphone
Style: garage rock, psychedelic, post punk, space rock
Release Date: July 26, 2019
Recorded: 25th Street Recording, Oakland
Mixed: Gabriel Shepard (Oakland)
Mastered: Mike Wells (Los Angeles)
Track Listing (no explicit lyrics on any tracks)
1) The Reason (3:41)
2) Holiday (2:56)
3) Electric Eyes (4:36)
4) Howl (4:36)
5) I Can`t Change (3:05)
6) Guided By Voices (4:35)
7) Unstoppable (3:31)
8) Already Sold (4:21)
9) Hold Out (3:07)
10) I Wanna Be Your Dog (stooges cover) (3:27)