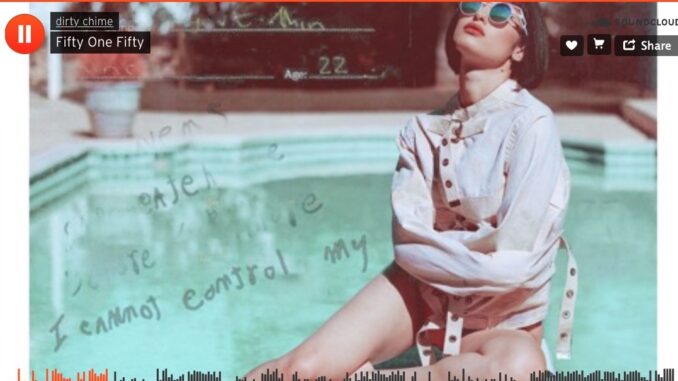 By JOHN DALY
If Dirty Chime is crazy then we wish there were more crazy musicians around.
Dirty Chime has released a song "Fifty One Fifty," which in California code law refers to the temporary, involuntary psychiatric commitment of individuals who present a danger to themselves or others due to signs of mental illness. 
But there certainly does not seem to be any signs of instability here, instead what we find is a refreshing R and B pop track with an emotive quality that assures it can stand up alongside any of the hottest R and B singles today.
Dirty Chime is Thomas Clayton, who writes lyrics from personal experiences that touch on sensitive subjects such as mental health, medicating and over-medicating and escapism.
There is more here than meets the eye. Clayton is the founder of EDM streetwear company SVCRED, he has performed with brass band Bonerama and opened for Bingo Players at Space NYC.
"I want the greater takeaway from this song to be that in this day and age, we are all struggling with varying degrees of craziness, that perhaps there can be a humor and a levity to it at times," Dirty Chime said. "But of course, I want this to be educational as well, to highlight that getting 5150'd is a thing, and to be armed with knowledge in case you have a friend or family member who needs help."
Check it out here: