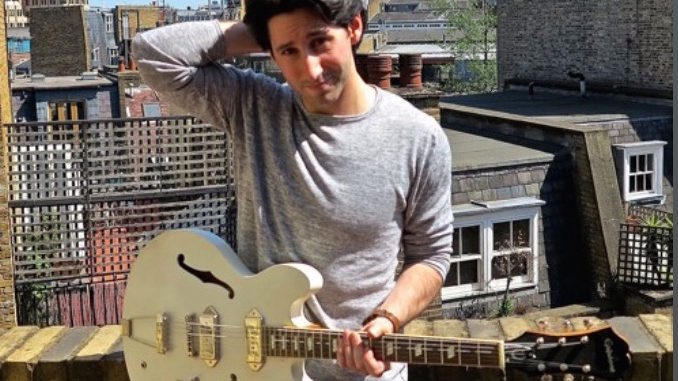 By DOTTIE PARIS
Eric Frisch is a young, indie-pop musician from Toronto, who has a knack for capturing a range of emotion in his songs. His latest release is the single "Head Up In The Clouds," which grabbed our attention.
Frisch's work is upbeat and pop like the 1980s. That genre is making a real comeback and Frisch is clearly a young leader in that aspect.
Frisch has performed across Canada, the U.S. and toured internationally, performing at venues like Webster Hall, Rockwood Music Hall, the legendary Greenwich Village rock club, The Bitter End in New York City, and many more.
His work is that of a songwriter who can emphasize and play off lyrics. While bringing back an '80s tone, there are sections of his work that take it back all the way to the 1960s.
The vocal track is great as Frisch is clearly a gifted singer. Kudos that he recognizes how good his voice actually is and doesn't try bury the voice under an electric sound.
Frisch has an extensive performance legacy, he's played at The Cavern Club in Liverpool, at Dundas Square in front of thousands in Toronto, legendary rock club The Bitter End, Webster Hall, Rockwood Music Hall, Pianos, The Living Room and The Bowery Electric.
He's also toured through the Northeast, starting in Boston and going to Albany, Philadelphia, NYC, Baltimore and Washington DC
Artist Links
Website
Facebook
Instagram
Twitter
Bandcamp
Soundcloud
Youtube Channel