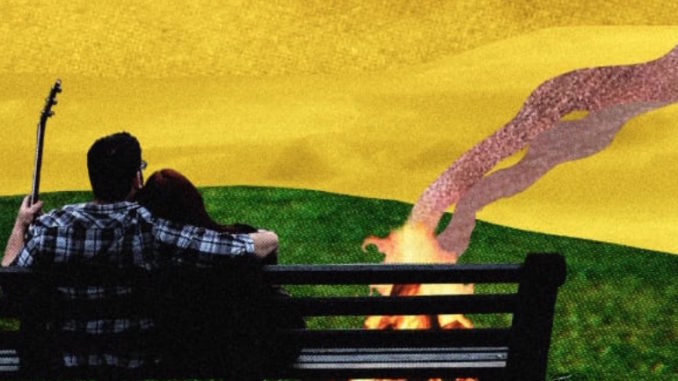 By DOTTIE PARIS
Singer-songwriter Justin Shapiro is making a name for himself outside of his native Washington, D.C.
But growing up in the nation's capital has affected his outlook on life.  Shapiro has a new album out and the songs cover everything from life's challenges, to love to heartbreak. Topics not solely related to Washington these days.
Shapiro got his start sitting in with cover bands while working on his own music.
The sound of the 1990s has had a big impact on him. Shapiro loves 90's grunge, acoustic rock, folk, blues, funk, and jam bands. He's got a lot of soul and sings about the trials and tribulations of life.
With Dave Chaeltzky on drums and longtime friend Derick Wiggins on bass, the music grooves and the guys select different friends to sit in on electric guitar from time to time.
Shapiro plays songs from "Campfire Party" all over the East Coast.
Check out his single, "Brighter Days:"
Artist Name: Justin Shapiro
Location: Bethesda, MD
Release Name: Campfire Party
Release Date: May 18, 2018
Label: independent
Producer: Justin Shapiro, Dave Chaletzky
Track List:
1. Lost In Time
2. Mr. Bluebird
3. Tyrannosaurus Rex
4. Brighter Days
5. Inspiration Nation
6. Forgive & Forgotten
7. My Own Way
8. If You Wanna Wake Up!
9. Human Hurricane
10. Stand
11. Campfire Party
Musicians:
Justin Shapiro: Guitar and Vocals
Derick Wiggins: Bass and Guitar
Dave Chaeltzky : Drums