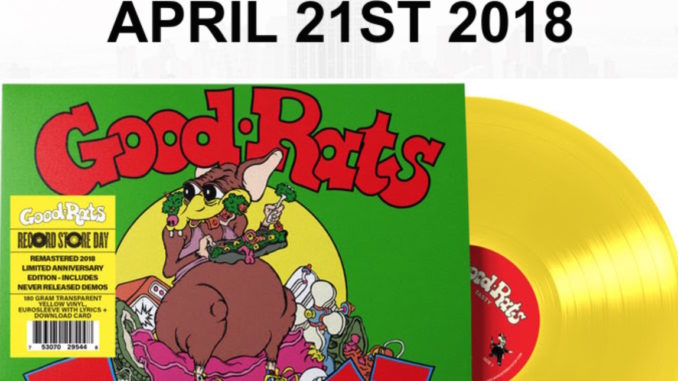 The Good Rats will reissue Tasty on vinyl for Record Store Day on April 21.
The band announced it will sell a limited run of 500 copies as an exclusive Record Store Day Release.
The new record is 180-gram transparent yellow vinyl, with printed Eurosleeve and lyrics, complete with a hi-res card full album download card and a never-released song, "I Won't Stop."
The recording has been remastered for vinyl by two-time Grammy Award Winner Vlado Meller Mastering.
The Good Rats are led by Stefan Marchello, son of the band's co-founder, the legendary Peppi Marchello, who passed away in July of 2013.
To buy 'Tasty,' check out your local record stores or visit http://recordstoreday.com to find participating stores. The Good Rats 'Tasty' is also available through the label.