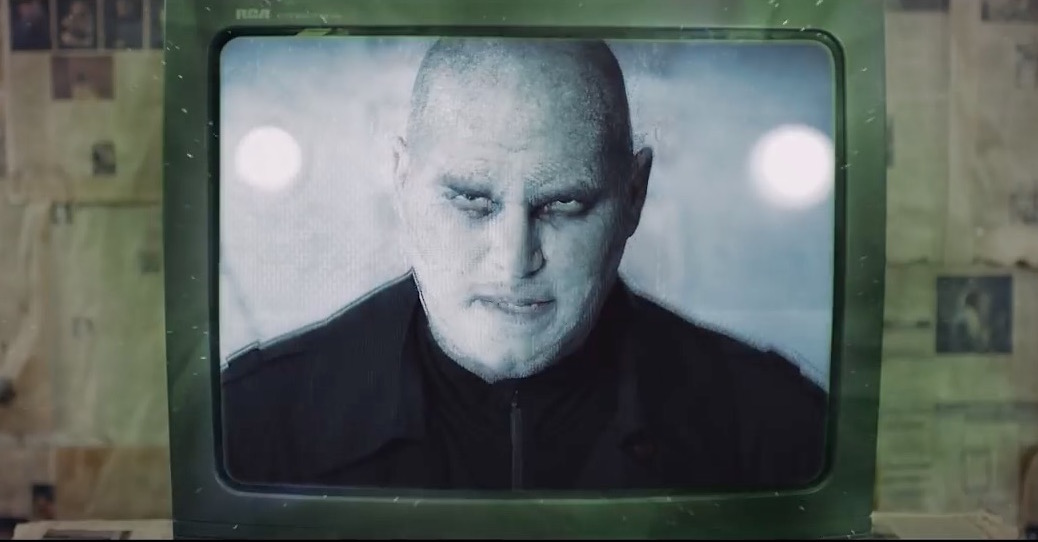 By JOHN DALY
Trigram obviously has problems with authority, but don't we all?
The new EP is simply called Trigram, named after the group.  But it's clear the band could have had a lot of thoughts to project on the title space on the EP. Trigram has composed and has recorded some innovative industrial metal-based tunes that are thought provoking if not a bit scary.
With tracks called "Assimilate," "Entropy," "Bleed Out," and "Tick Down," it's apparent Trigram is just counting off the days 'til doom occurs.
Trigram has produced some interesting, action packed videos as well, check out "Assimilate."
The video shows one man's struggle to keep the rest of the population from going under the spell of a creepy leader on TV.  It's a social commentary based on modern-day issues related to mind control. Try as he may, he has difficulty breaking the ball and chain on his ankle and he tackles the odds.
Check out the video here:
The music is hard rock with a heavy 1980s-1990s vibe and blends metal style with dynamic vocals.
Trigram is Rodney Warner, vocalist, guitarist and composer and drummer and lead guitarist Brian Mansell.  The guys have some additional artists on board including Carlos Hernandez who sits in on drums for the single "Bleed Out."
With lyrics that cover topics from tech addictions to drug addiction, killing and mind control, the band takes a turn at projecting a distopian and somewhat hopeless future.