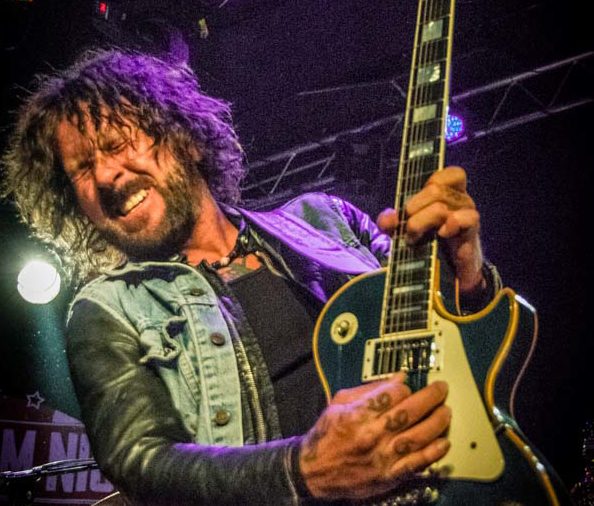 Would Lemmy Have Loved The Honors on Sunset Strip?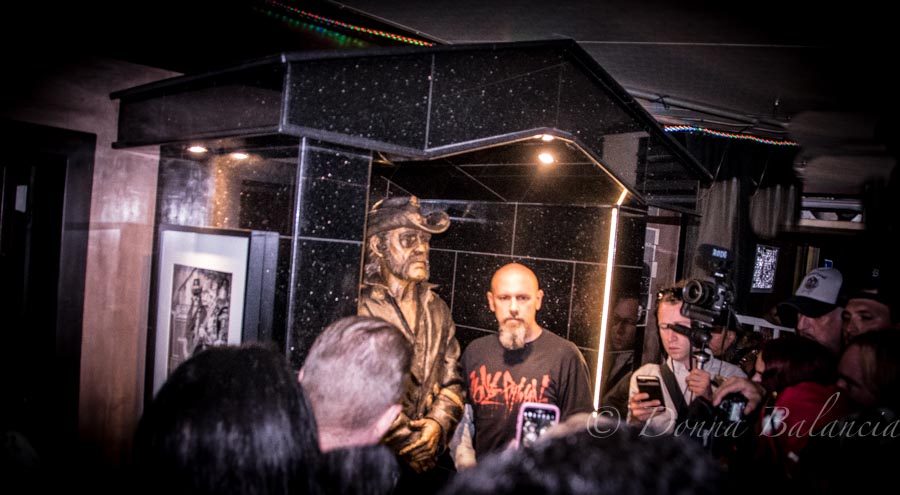 Photos and words by DONNA BALANCIA
SUNSET STRIP – If Lemmy Kilmister were alive, would he have been overwhelmed by events held in his honor on the most famous road in Rock N Roll?
— On Wednesday night hundreds gathered to see the unveiling of a statue created in Lemmy's image that has a permanent residence at The Rainbow Bar and Grill.
— The night before, the Whisky A Go Go had a Lemmy Tribute, complete with a few very special guests including Tracii Guns and Dug Pinnick of King's X.
Fan Love for Lemmy
All the festivities were probably more for the fans than for the outrageous Motorhead frontman, but in any event, Lemmy is immortalized now on his beloved Sunset Strip.
"I'm here because I loved Lemmy's music," said Debby Cincianella who came from New York City for the unveiling. "Lemmy meant a lot to a lot of people and we want to honor him."
John Hammer drove all the way from Bakersfield to get the event in time for the presentation.
"I drove like crazy to get here," he said. "I had to see this."