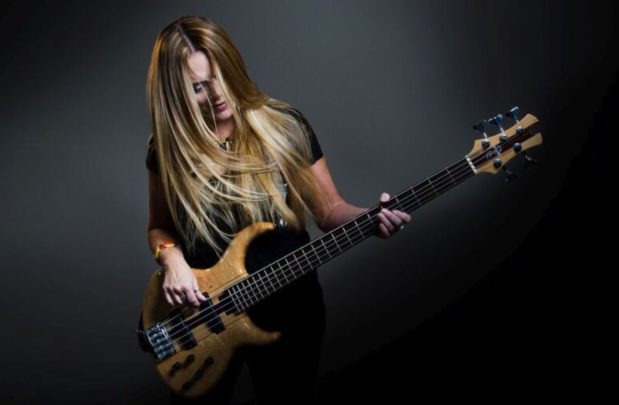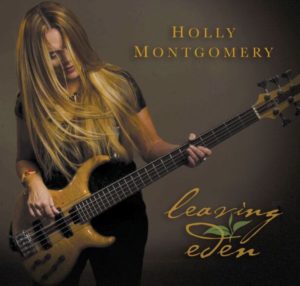 By JOHN DALY – Holly Montgomery may be Leaving Eden, but her music takes listeners to paradise.
Holly has a talent that is rare among musicians today.  She has an amazing voice, her musical talent is abundant and she's a great singer-songwriter who crosses the genres.
Holly truly connects with the listeners on songs like the catchy "Waterworks," "Beyond the Veil," the rockin' "Jump The Gun," and title track, "Leaving Eden." Listen to the album on her Soundcloud Page.
The Falls Church, Va.-based musician more than 150 dates a year, mainly in the mid-Atlantic region.
Big Planet
Holly's band Big Planet, was awarded Best Acoustic Band by the National Academy of Songwriters, she played with folk legend Dan Bern, with the all-girl modern country band The Mustangs, and with John Ford Coley. But she's not about working in other genres: She also recorded with Ice Cube.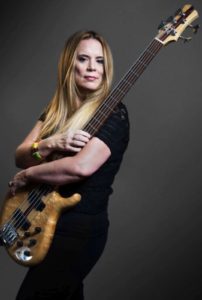 Her 2011 album called Uncanny Valley was recorded with guitarist Randall Hall of Lynyrd Skynyrd fam, and drummer and rock legend Aynsley Dunbar of Journey, Frank Zappa, David Bowie, and Jefferson Starship.  Holly opened for the Oscar-winning duo The Swell Season with folk singer Mark Dignam, and for Foreigner with Billy White Acre.
Holly is the lead singer and plays bass, acoustic guitar, and piano on all of her albums. Her current band is Nashville guitarist, Buddy Speir and Washington, D.C. drummer, Andy Hamburger.
Leaving Eden was produced by Rich Isaac of Clean Cuts Studio, Baltimore, Md.
Tracklisting: 1) Drunk on the Power, 2) Waterworks, 3) Beyond the Veil, 4) Don't Want To Fall, 5) Go Mellow, 6) Jumped The Gun, 7) Leaving Eden, 8) Morning Glory, and 9) Music On The Side.
Check out Holly's website and follow her on her Facebook and Twitter pages.