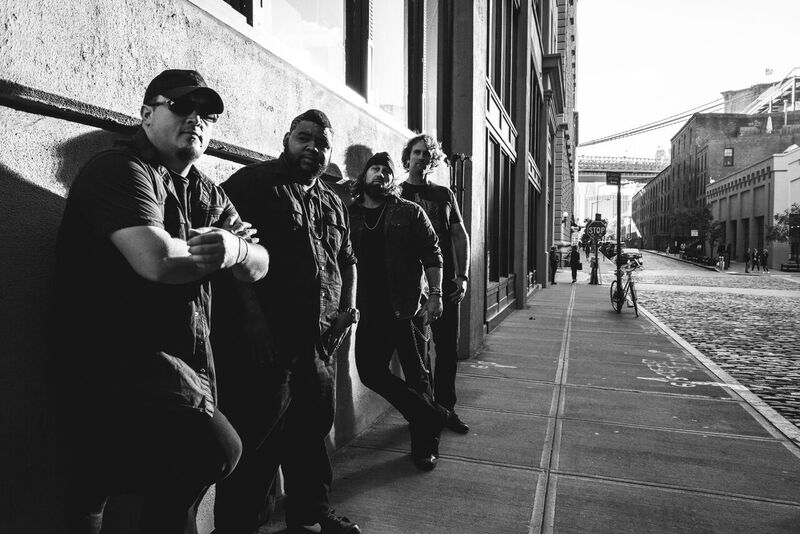 By JOHN DALY – Year of the Locust is a rockin metal band that brings a new album, Devolver and a fresh sound to the table: There are actual melodies to the songs!
Year of the Locust is comprised of Scot McGiveron on lead vocals and guitar; Fred Serrell on bass and vocals; Peter Hellers on vocals and guitar; and Raeshwan Greene on drums. They're a talented group from New York and they've been turning out some innovative and truly energized music.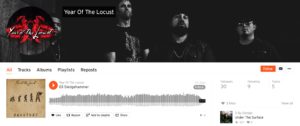 First Album
Devolver is the first full-length album for the band, and features a brand new video for the first single "Rise Up" and coincides with the band's national tour, which is happening now.
VIDEO: RISE UP
Year of the Locust Tour
Previously in 2015 the band released the album entitled "Home" which included the self titled single along with an additional one entitled "The Bottom." Both of which were promoted via music videos world wide as well as coinciding national radio campaigns in every major market in the U.S.
"Rise Up," "Home," and "Torn" are among the strong songs on this album.  This is a band that puts on a good show in concert.  There's experience there as the guys have opened for Candlebox, Trapt, Hoobastank and toured with Jake E. Lee and the Red Dragon Cartel in August, 2015.
Year of the Locust will play Mac's Mad Art Bar in Syracuse on Aug. 5; California Brew Haus in Rochester on Aug. 7; Muncheez's in Beckley, W.V. on Aug. 12 and The Tusk in Philadelphia on Aug. 13. For additional dates and information, check out the Year of the Locust Facebook Page.
Tracklist: 1. Intro, 2. Devolver, 3. Sledgehammer, 4. Rise Up, 5. Imagine the Children, 6. My Medicine, 7. Broken Now, 8. In Your Corner, 9. Club California, 10. Movin' On, 11. Better Than You, 12. Twenty Two, 13. Spyder