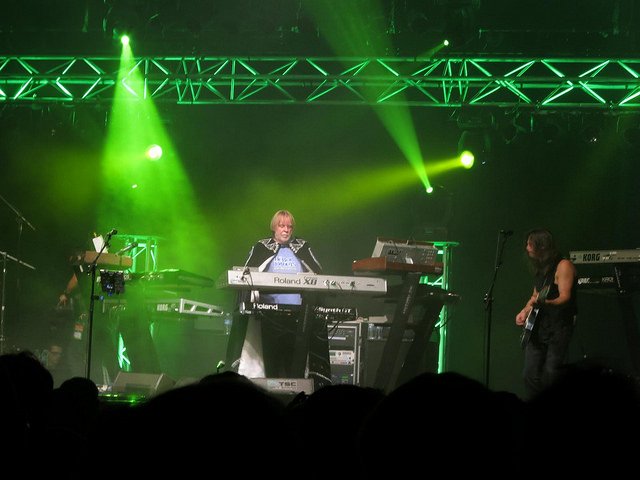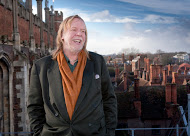 Yes Fans – Get Ready
Certainly, the most exciting news for long-time YES fans was the recent announcement that three of the group's best known past members, singer Jon Anderson, guitarist Trevor Rabin, and keyboardist Rick Wakeman – ARW – have united and will be embarking on a world tour starting in early October and running through the spring of 2017.  And now, it is time to announce who will be joining the trio for the 2016 tour:
LEE POMEROY (bass)
Lee is an award winning composer and producer, as well as being an in demand session musician. As a professional bass player, Lee has recorded, toured, and performed with a diverse roster of high profile artistes, including Jeff Lynne's ELO, Take That, Steve Hackett and Rick Wakeman. "I have played with arguably the 3 greatest bass players ever, Chris Squire, John Entwistle, and Lee Pomeroy!" says Rick Wakeman." And I can't wait to play with him again!"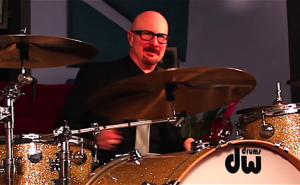 LOUIS MOLINO III (drums)
Louis is originally from Philadelphia, and is a Los Angeles-based studio and touring drummer. Lou was an original member of Cock Robin, who released their debut album on Columbia Records. He has worked with producers Bob Ezrin, Eddie Offord, Paul De Villiers, Trevor Horn, Steve Hillage and Ken Scott. He has recorded and/or toured with Trevor Rabin, Julian Lennon, Kim Mitchell, Kenny Loggins, Roger Hodgson, and The Tubes. Lou's work can be heard on such films as Con Air, Tarzan, Armageddon, Training Day, Jack Frost, Glory Road, Bad Boys II, Gone in Sixty Seconds, G-Force and Max. His television credits include Zero Hour, Agent X and 12 Monkeys.
GARY CAMBRA (multi-instrumentalist)
For 20 years, Gary has been the keyboardist, guitarist, and producer for one of rock music's most notorious acts, The Tubes. He has also toured and been a session musician for notable acts, such as Stephen Bishop and Jefferson Starship, and produced and helped in the development of many acts in the San Francisco and Los Angeles areas. Gary has composed for film and TV on projects such as, Roseanne Barr' Saturday Night Special on the FOX Network, The Playboy Channel, and films such as, The Blob (Paramount), Under The Gun, and The Peace Effort (PBS).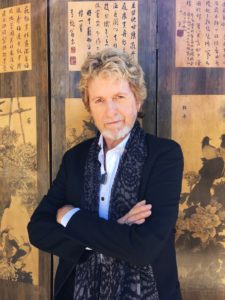 The most successful prog rock group of all time, YES, was co-founded by Jon Anderson and the late Chris Squire in 1968 and went on to sell millions of units with releases such as Fragile, Close To The Edge, Tales From Topographic Oceans, Going For The One, 90125 and numerous live albums as well as embarking on several record-breaking world tours.
The worldwide ARW Tour is being produced by legendary concert promoter Larry Magid, who is considered an architect and leader of the modern concert business. With over 16,000 concerts to his credit and still counting, he has produced national and international tours for Yes, Richard Pryor, Bette Midler, Stevie Wonder, Robin Williams, Kristin Chenoweth, Earth Wind & Fire, Il Divo, The Allman Brothers Band, Patti LaBelle, Grover Washington Jr. and many others. In 1985 Larry Magid co-produced the American portion of Live Aid and in 2005 he was the producer of Live 8.
For tour information check out our graphic below or go to the ARW Website