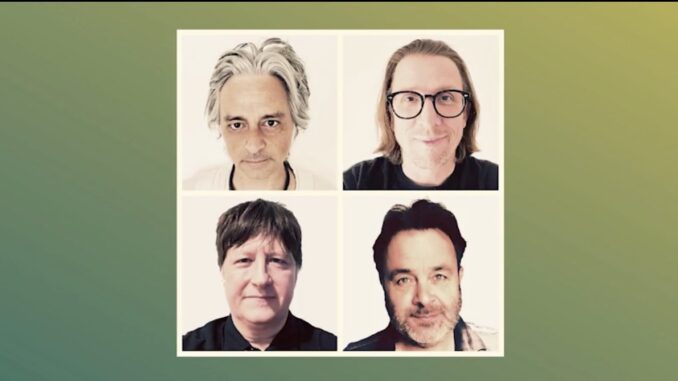 Edited by JOHN DALY
Lizard Music, the New Jersey-born rock quartet featuring Mikael Jorgensen, Chris Apple, Craig Smith, and Erik Paparozzi, will release their first new music in more than 25 years with the new album, Arizone!, out Oct. 8, 2021 on digital and CD and December 10, 2021 on vinyl via Omnivore Recordings.
The band's first new single in almost three decades, "Mixtape," will soon be released on all DSPs.
In the summer of 2020, during lockdown, the Lizard Music guys started working on new music with the premise that any idea presented had to be brand-new and created in the moment. The tracks flew back and forth from coast to coast over the next three months as each song morphed into existence during what could be described as a slow-motion improvisation.
And thus, Arizone! was born. The excitement of working together again on something positive during such a dark time, coupled with creatively reconnecting after a break of over two decades, is baked into the album.
Lizard Music is Chris Apple on bass, keyboards and vocals; Mikael Jorgensen on keyboards, guitar, and vocals; Erik Paparozzi on guitar, keyboards and vocals and Craig Smith on drums, percussion, keyboards and vocals.