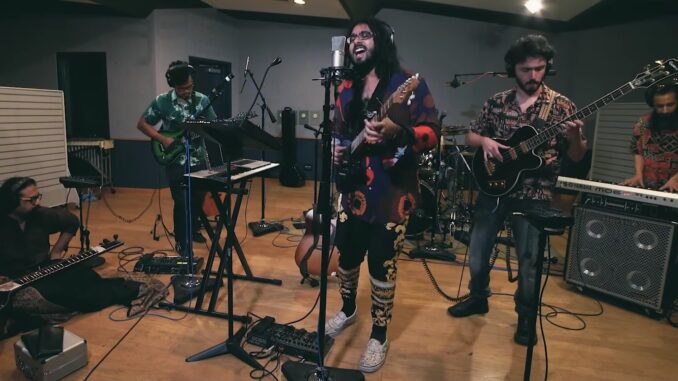 By JOHN DALY
"Those American Eyes" is a moody, experimental track that takes sitar-based India new wave and mixes it with modern rock guitar. It works surprisingly well.
Shauvik Sharan AKA Flyght Club is one of the most innovative musicians around. He's got experience working in the music studios of Hollywood as an engineer and that too comes across loud and clear.
He's a multi-faceted musician as with "Those American Eyes," Flyght Club provides the bass, guitar, vocals, keys, synths, vocoder and samples. Sandeep Kumar is on the sitar and Hriday Jain plays the drums.
The adventuresome 6-minute piece is a fun and jazzy combination of sounds that capture the longing of someone hoping to connect across the miles. And it's apparent it takes a special kind of friendship to collaborate so closely on this continually fluid and moving kind of sound collective.
Flyght Club self-produced, recorded, mixed and mastered the track. Sharan has had some experience in the big leagues, working with major label artists like Jason Derulo and he worked as assistant engineer at Warner bros future history studios in Los Angeles.
It's an unlikely combo, but with "Those American Eyes," Flyght Club has melded the haunting sounds of a sweeping movie score with tones reminiscent of Peter Frampton and the distant echoing call of Pink Floyd.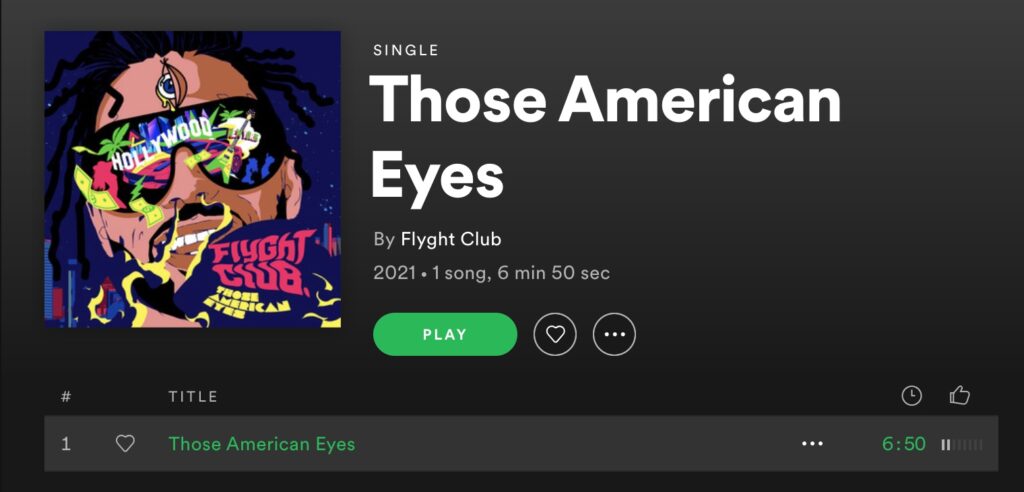 There is nothing grounding Flyght Club from furthering a successful career scoring movies or getting work in sync licensing. Hopefully there will be opportunities to see bands like this playing live again. In any event, "Those American Eyes" is so intricate and layered, it's worth listening to the music many times over.
Check out the music at the Flyght Club Official Website; and on Facebook. 
Flyght Club is on Spotify; and there's a Flyght Club Youtube Channel 
Check out the 'Those American Eyes' Youtube Video: