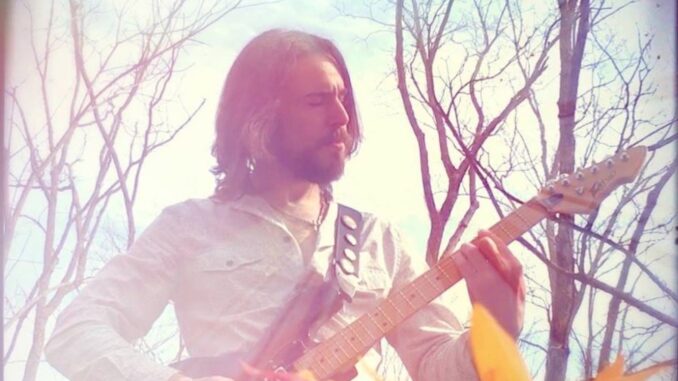 By DOTTIE PARIS
The Sparkling Black by Aura Blaze is a compelling collection, with a strong element of 1960s sound. For any fan of that era, the listener will get to hear some instruments and effects not used very often with today's music.
Taking cues from prog rockers of days past but incorporating new sounds into the mix, The Sparkling Black is a fun album that has a real appeal.
The album puts a lot of talent on the same record, with Rhode Rachel doing all the vocals, instruments, mixing, and engineering. Björn Strid takes lead vocals on "Manipulation," which is clearly a tip of the hat to Todd Rundgren in the Utopia days.
"Good While It Lasted" has a definite throwback feel to it and it's easy to picture cruising down a highway listening to this 60 mph song.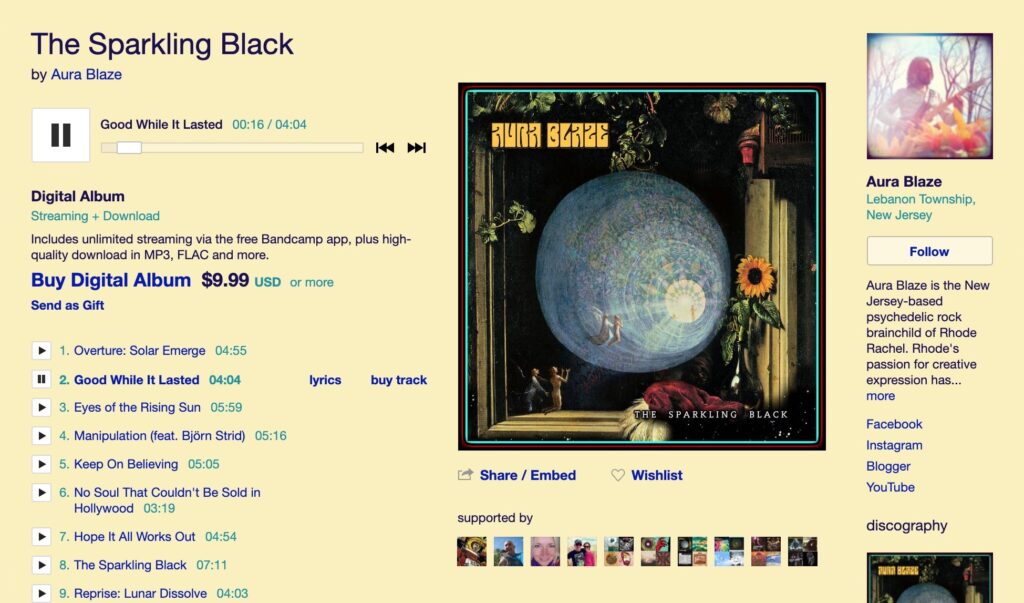 "Keep On Believin'" is something we all should do in this day and age and despite its heavy pop vibe, the song plays on the hopes of the listener, blending in some innovative sound.
The title track uses a good amount of 1960s-style organ keyboards which lends an authentic feel. On the vocals, there is a Jim Morrison vibe and the song has a dangerous appeal.
Cover artwork features "Boy Blowing Bubbles" painted by Frans van Mieris the Elder, 1663; "Ascent of the Blessed" painted by Hieronymus Bosch, 1505.
All music written and produced by Rhode Rachel, it was recorded throughout 2015-2018 at Windship Studios in Lebanon Township, New Jersey. The record was mastered by Greg Calbi at Sterling Sound, Edgewater, New Jersey.