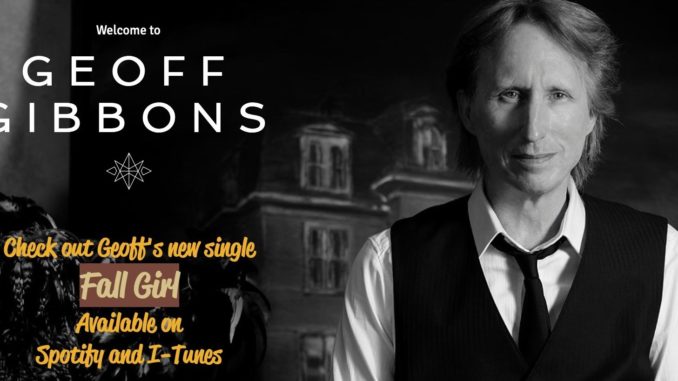 By DONNA BALANCIA
Just in time to celebrate the heart of autumn, Geoff Gibbons has released his new single "Fall Girl."
It's yet another great pop song from a favorite musician, who said he wanted to get the song in in time for the season.
"I wanted to slide this song in while the leaves are still falling off the trees," Gibbons said. 
And maybe therein lie the secrets to Gibbons' success. He's practical and seizes the moment.
Fall Girl by Geoff Gibbons:
Fall Girl 'Vignette' of a Young Lady
Gibbons says "The song is a vignette of the Fall Girl," Gibbons said "It's a play on words but she's the fall girl who likes the vibe of autumn things wearing warm clothes, it's a melancholy song."
Gibbons may say the song is "melancholy," but he means it in a cozy way. 
"There's a difference, to me, between sad and melancholy," Gibbons said. "Melancholy is like a warm blanket."
And while this "Fall Girl" may never fall for him, we enjoy sprinting along with him on this warm pop journey. And with a songwriting talent like this, the Fall Girl is making a big mistake.
Gibbons has been told his songs hit right in the heart and he said that's what his music is supposed to do.
It's no surprise Gibbons has been on the same bill as some of the best in the business because he's one of them. His accolades include five high rotation national videos on CMT and he's opened for Emmy-Lou Harris, T-Bone Burnette, David Crosby, Levon Helm and Rick Danko. Gibbons composed songs and score for Lions Gates Films "Wolf Moon."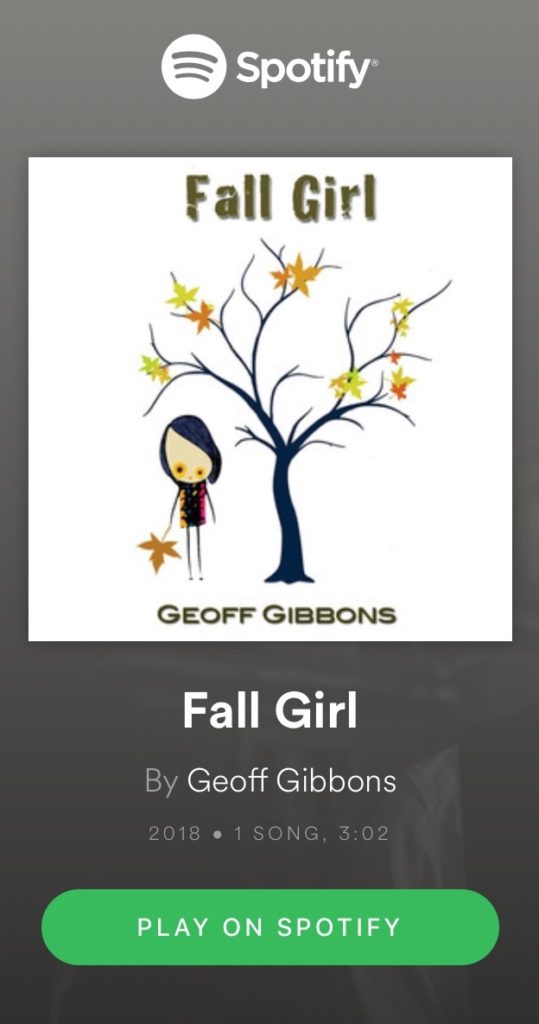 Release Info
Artist Name: Geoff Gibbons
Location: Vancouver, B.C.
Label: Bluecafe Music
Producer: John MacArthur Ellis
Musicians: Geoff Gibbons: Guitar and Vocals