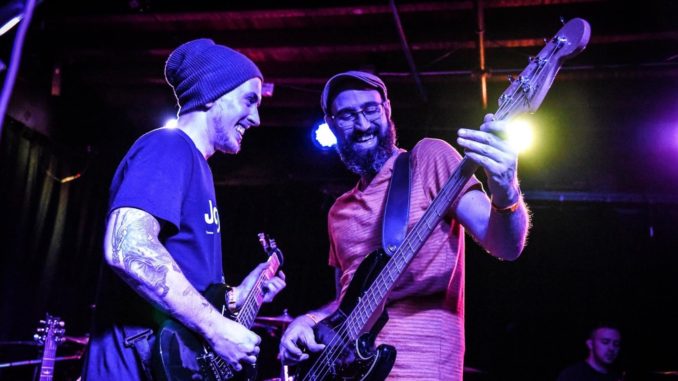 By JOHN DALY
EverIgnite is writing the kind of music band members say can change the world. At least the music can change the look on a  listener's face and in this day and age that's a good thing.
This Denver band has a big rock sound and harnesses the power of good songwriting to deliver on the new album Shift.
But is there room for another big-sounding pop-punk rock band out there? In the vein of Set it Off and others of note, EverIgnite brings on bouncy songs laced with just enough dramatic inflection to keep listeners interested..
We're particularly fond of the track "On Fire." The video for the song was directed by Rosco Guerrero of Blurred Pictures and Samuel Emerson is the director of photography. The work was recorded and mixed at The Spot Studios and the music was mastered by Baker Mastering.
Writing Music That Unites
EverIgnite has been busy touring and when they're not on the road they're in the studio. The band is led by singer-guitarist Chad Anthony. Anthony, originally a drummer, found his calling as a frontman. 
Anthony is a multi-instrumentalist, who spent the better part of a year writing and recording what would become the album Shift, released last September.
Anthony says he loves writing anthemic rock songs and lead guitarist Kris Litman contributes to the sound in a big way with a guitar that is heavily influenced by his metal background. On bass is Josh Rosa of Nashville native who stayed loyal to his punk roots despite growing up in the heart of country music. Keeping the beat is Jackson Ruggiero on drums. 
EverIgnite wants to bring people together in a divided world by writing songs that matter. 
Check out the video for 'On Fire' here: