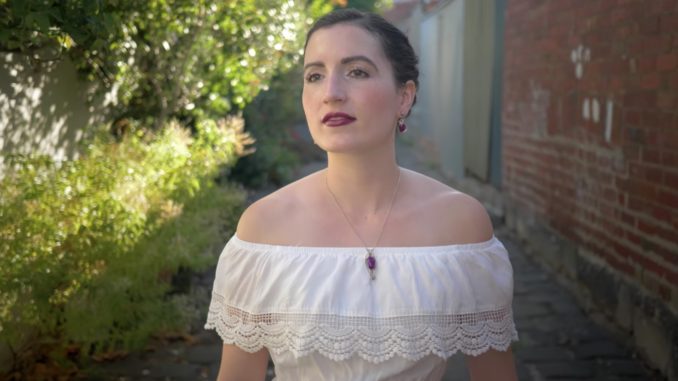 By JOHN DALY
Monique Angele is appropriately named. She has an angelic voice that carries the beauty of the world on wings as light as air. The music sweeps listeners away to a fantasy attained by years of overcoming difficulties and life's challenges.
Angele has released a new EP called Alive that brings out the best in a voice that is straight from the heavens. The commanding and beautiful music forces the listener to take the opportunity to consider some of the topics at hand.
Strong Recorded and Live Performances
It's clear from her sound that Angele's pop sound is a result of studying classical voice and piano. And perhaps during her many hours of study, she dreamed she would be in another place far away. She attained her goal and records down under, where her life is significantly different than it used to be in Canada.
While her admitted strengths lie in the live performance, her recorded music is being well received. Her songs run the range of mellow and beautiful to spunky and high-brow, delving into themes of seduction, anger, heartbreak and upbeat topics.
Monique Angele: Pink Colored Sky
This second EP, the newly released Alive follows her first self-titled EP and both show off her talent with harmonies and the blending of collaborative musicianship.
Our favorites on the dynamic record are "Forever Strong," which underscores foundations and "Hold On," a hopeful journey.
Release Name: Alive
Track List:
1. Pink Coloured Sky
2. Our Paradise
3. Forever Strong
4. Rare Girl
5. Hold On
6. I Want a World 
Musicians: Monique Angele: Vocals and Piano 
All songs written and performed by Monique Angele.
Vocals and Piano: Monique Angele
Drums: Shawn Burgess
Violin: Sarah Busuttil
Guitar, Bass and Other Instruments: Sean O'Sullivan from Highway 9 Productions Producer/Recording Engineer: Sean O'Sullivan from Highway 9 Productions
Mastered by Joe Carra from Crystal Mastering