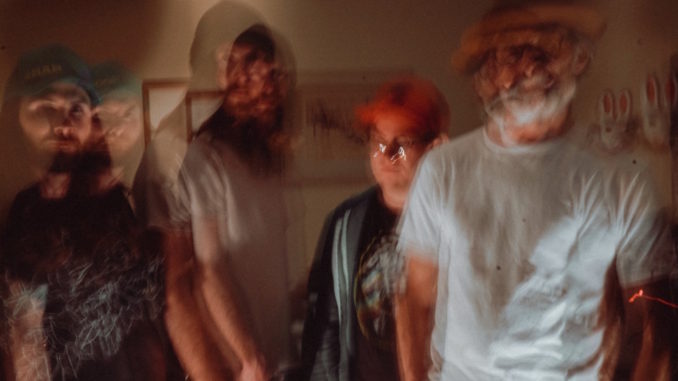 By DOTTIE PARIS
Green Wolverine is the new four-song EP from King Ropes, and this short but sweet release wastes no time getting to good riffs and hooks.
Dave Hollier's lead vocals bring to mind a blend of Brian Wilson and Wayne Coyne with Jorma Kaukonan thrown in.  The voice is extremely compelling and the songs, while expressing simple themes are enjoyable.  It's the simplicity and clarity of this new EP that begs the listener to hit the repeat button.
"Dogeared" starts off with sparingly few guitar notes and progresses into a simple beat tune with emotive overtones.  It's a beautiful poem that tells the story of family that stunningly paints wonderful picturesque images.
The upbeat "I Am a Cinematographer," has such catchy melody it has the capability to stay on top of mind all day.
"Road to Ruin," is appropriately a slower paced song delineating the issues that lead one down the wrong path.
"Fold Me Up," is almost as if it was inspired by Coyne himself, as it's an Americana-style tune that has that Flaming Lips off-kilter vibe.
It's appreciated that King Ropes doesn't waste any time in putting out the music.  Last year, the band released a full-length album called Dirt.  The new EP also hits the good notes.
Check out the band's Facebook page
Dave Hollier: Vocals, Guitars, Noise
Konrad Meissner: Drums
Ben Roth: Guitars, Keys
Dylan Treleven: Bass, Keys
Sam Hollier: Cello
Lucy Hollier: Viola, Vocals
Dalton Brink: Vocals, Piano