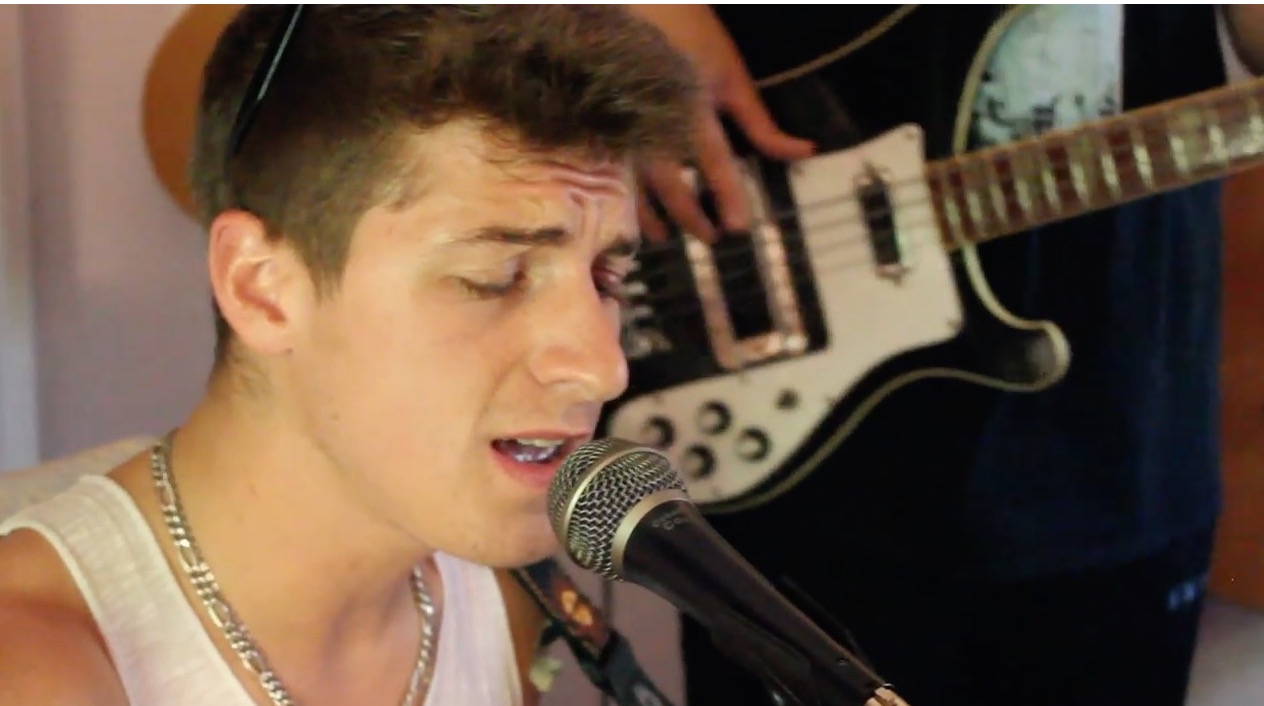 By DOTTIE PARIS
Despite what people joke about, there actually is culture in New Jersey and this time it comes in the form of Green Knuckle Material, a Bergen County-based pop group.
These guys blend hip hop-rap with funk and alternative sounds to create something truly unique.  You can call it "Wunk" — white funk — but there really is more to the story. There are actually trained musicians in this band, which on the surface could pass for any top-notch boy band, but at the core, there are some good songs.
The band members have some pretty weird names but what do you expect from hipsters from Bergen, one of the wealthiest communities in the country.  But would a "Mudd Dog" by any other name still rap as sweet?
The musicians are Scatterbrain PG on rap; Young Dan on acoustic guitar and lead vocals; D-String on bass and vocals (Lead on Hole); Mudd Dog on electric guitar and The Hawaiian on drums.
Guesting on the album: Jenna Rose, background vocals; Evelyn Da Costa, congas; Isaac Del Rosario, keys; and Dan Rasczyk, saxaphone.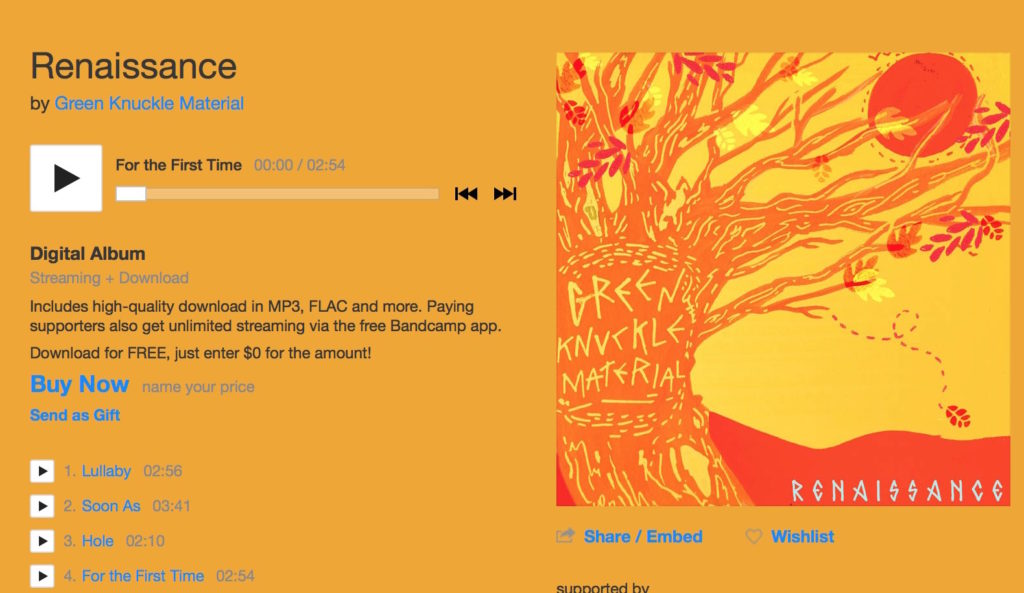 Track List:
1. Lullaby
2. Soon as
3. Hole
4. For the First Time
5. Pictures