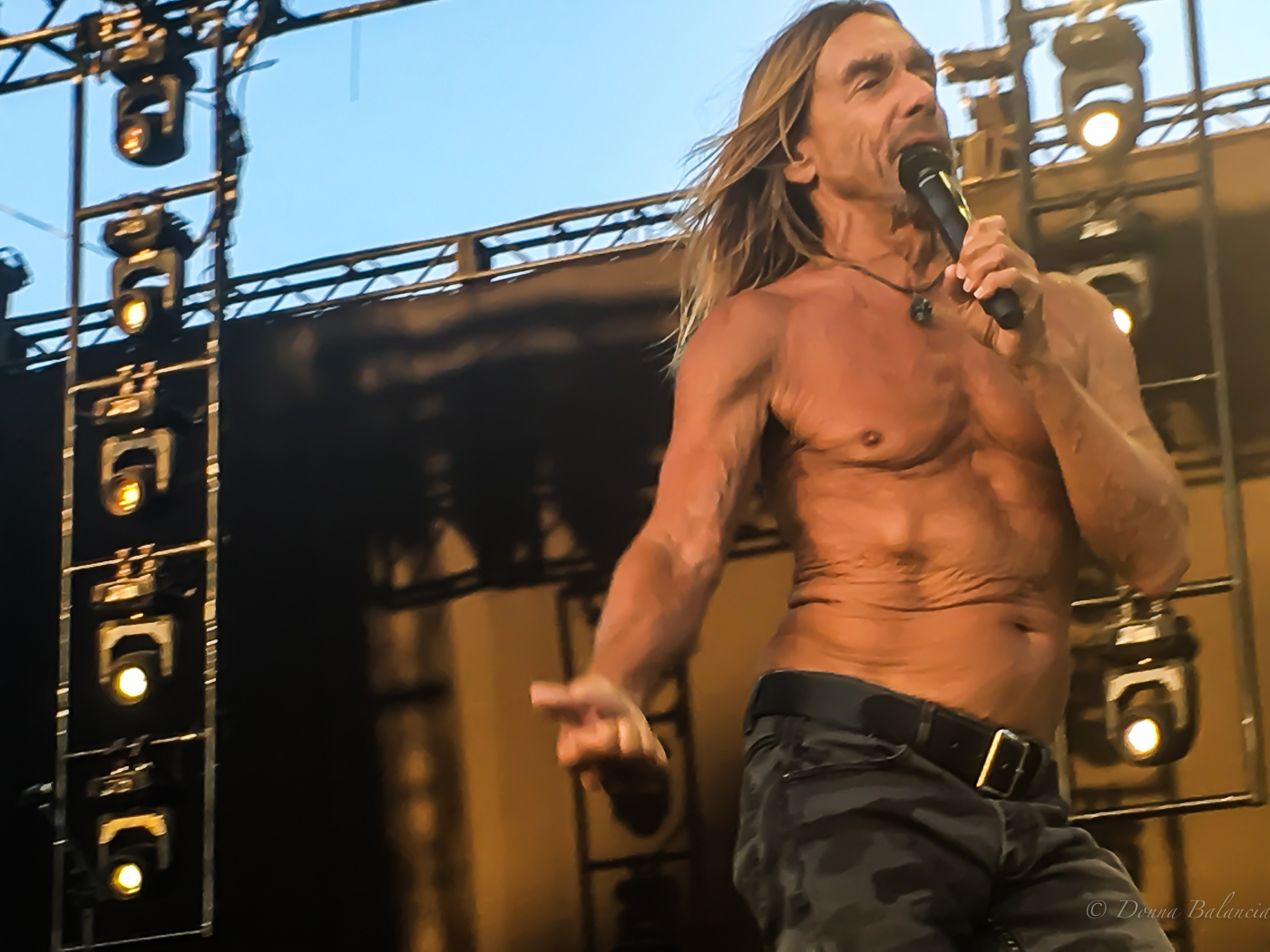 Pop Talks to Sweat Records at Miami Bow of 'American Valhalla'
By DONNA BALANCIA
Iggy Pop moved to Miami for its "peaceful" nature, he took on the radio gig on BBC6 because it keeps him fresh, and he respected Post-Pop Depression partner Josh Homme long before they collaborated, he told an audience gathered for the North Miami screening of American Valhalla.
The Q and A that preceded the Miami screening of American Valhalla at O Cinema was moderated by Lolo Reskin, owner of Sweat Records, the Little Haiti-based store with whom Pop developed a good relationship since his appearance there at Record Store Day a few years back.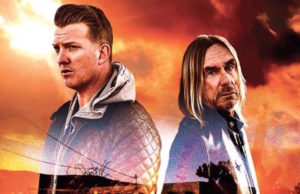 Last July, American Valhalla screened in Los Angeles, where Homme was on hand for a Q and A.
See the Dan MacIntosh REVIEW OF AMERICAN VALHALLA in California Rocker HERE
The Miami Vice
Pop, who has lived in Miami since the 1990s said he moved to Miami to escape from New York and purchased his home from a "trust fund" guy named Brock on "the poor side of the street" across from then-Miami heartthrob Ricky Martin.
"I want a house where like the lizards are coming in and the vines are crawling," he said he told the Realtor who found him the home. "She said 'I know the place!' She took me to this man's house. He was an old 'smoothie' named Brock and Brock was a trust fund baby who had gotten into his 60s and he wanted to leave. I said 'I'll buy your house' and I bought his house. I was on the poor side of the street across from Ricky Martin. One day I saw this handsome guy and said, 'Hey that's Ricky Martin.' Then A-Rod came in and spoiled the neighborhood."
He said back in those days, Miami was less crowded and was a great place to relax and enjoy the beach and the sky.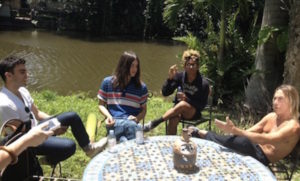 Post-Pop Depression
American Valhalla is the documentary film that recounts the making of the Post Pop Depression record and tour that features the recollections of Pop and other players in the superband that also featured Homme. The movie has been well-received around the country, playing to indie houses.
He said meeting Homme and getting to know the desert was an enlightening experience, and the vastness of the California desert is a stark contrast to the fast pace of today's Miami city streets.  He has Southern California friends who make a point of bringing the music to people in the desert, he said. Mike Watt is one of those, he said.
"There are these little communities and they're just out there," he said. "Now some of it like Palm Springs became famous and has become prosperous and I was there in the '80s messing around for a while, getting away, but just outside of Palm Springs you have Indio, there isn't much of anything there, then Palm Desert,  and Joshua Tree is starting to prosper because of escapees from LA, who decide to start a thrift store and calm down and stare at a cactus. But as you get further and further out there, there are just these vast areas. the point being, it's important for peole like Mike Watt, to play a gig out there."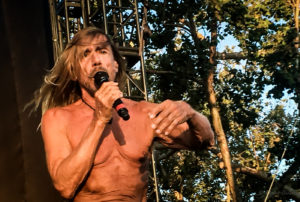 Pop Loves French Music and Hosting Radio
Pop said he first fell in love with French music in his teen years.
"I heard Debussy, I was 15 or 16 and my father bought me a classical record," he said. "And without knowing it I was listening to Sinatra, I was listening to French songs with the words changed.
Pop said the radio show he has been DJing for the last few years on BB6 Radio on Fridays is fun and serves the purpose of keeping him engaged.
"After a while it's easy for resistance to new things to creep in," he said. " When I was doing this show I wanted to include new and obscure, it gives me glee. It opened me up to a lot of new stuff without putting it through some horrible judgmental system of 'Is it good?' I like it right now. I enjoy finding things like 'Moonlight Serenade' by Glenn Miller Orchestra, like that followed by 'Rise' by Public Image. Sometimes it's good to play a Francoise Hardy cut then hear an obnoxious track by a doomed punk musician."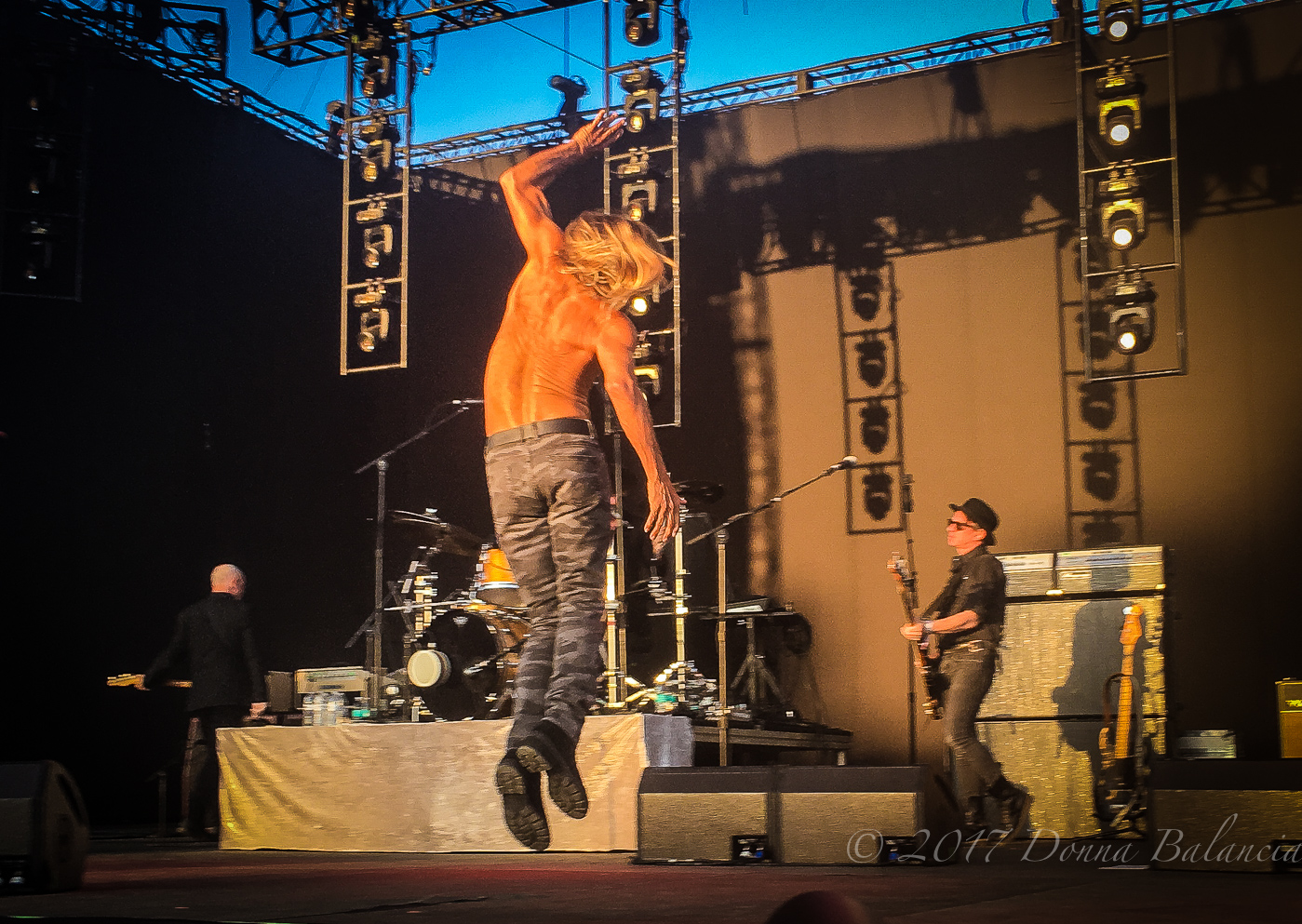 'Sticking a Sword' in Contemporary Music
Pop said the reason he and Homme got together for Post-Pop Depression is he was a fan of Homme's work.
"I needed to make something of considered quality that would interact and stick a sword into the actual American contemproray music scene,"  he said. "I adore singing old songs in French, doing punk rants. What I first heard from him that I liked best were the two ballads on the '…Like Clockwork' The Vampyre of Time and Memory.' I thought wow it's such fine work, it's head and shoulders above the work anyone can do right now but based on the classic rock that happened in the peak of the 1970s.
All in all, Pop said he loved the desert experience, and he's looked for other places in the world to live, a hot place, but inevitably he decided Miami is his home.