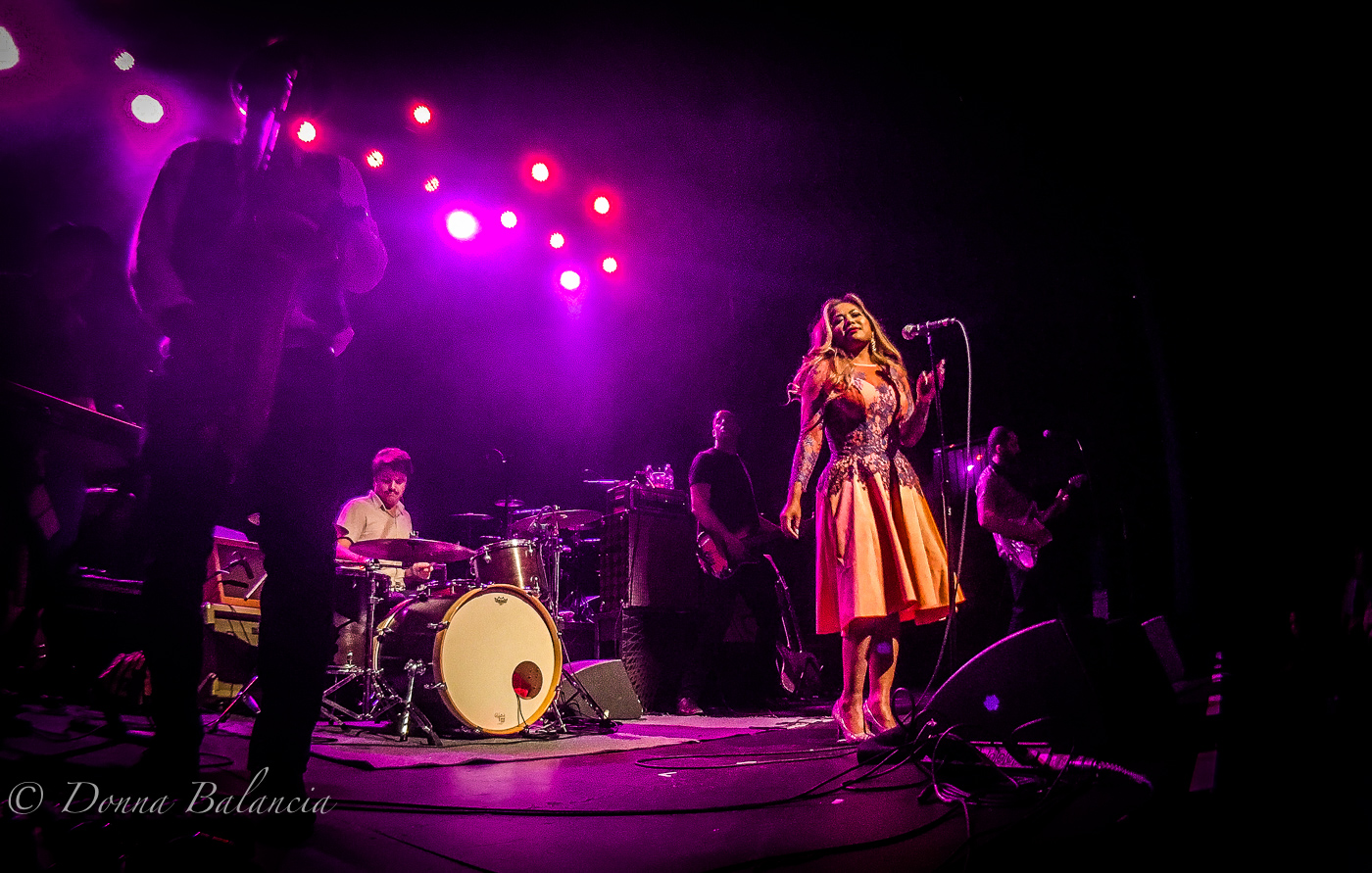 By DONNA BALANCIA
Dengue Fever and Tinariwen may from different regions of the globe, but their tour together is building new musical bridges.
Dengue Fever, complete with its beautiful front woman Chhom Nimol, and her American bandmates, has tapped into a niche that few can pull off well.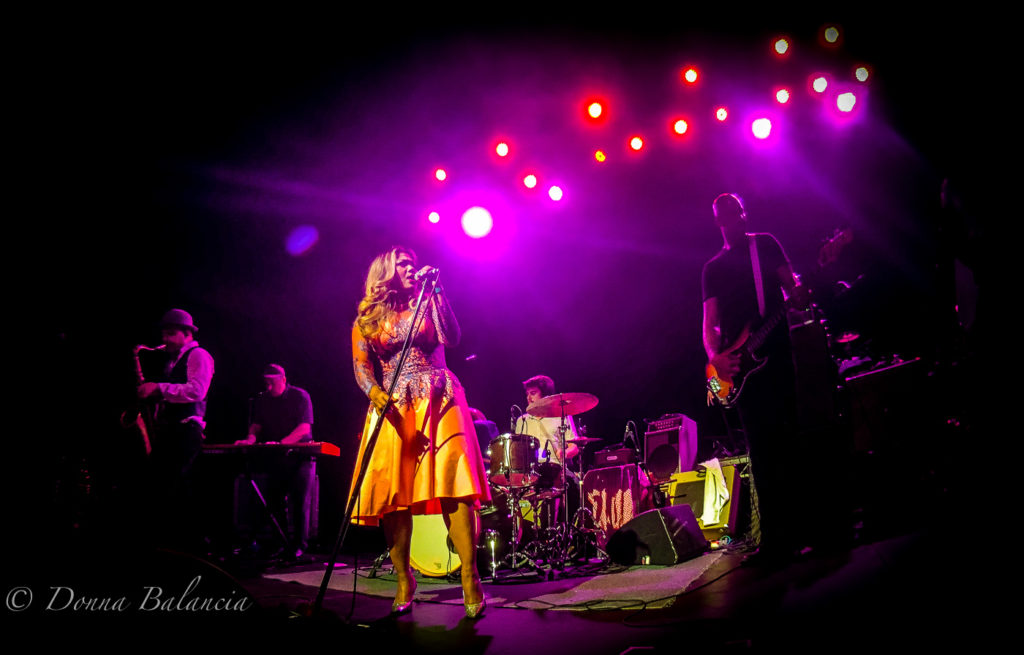 If you've ever been to Cambodia, Thailand or anywhere else in the region that used to be referred to as Southeast Asia, the music brings back memories of times good times as well as a tough time in American history.  The unique regional music of the area formerly known as Indochina is embedded in the minds of many of the U.S. people who were in the military during the Vietnam War era.
But Dengue Fever takes that sound and brings it to a new generation of young fans who can appreciate that the music is more than reminicent of R and R in better places than the jungles of Vietnam.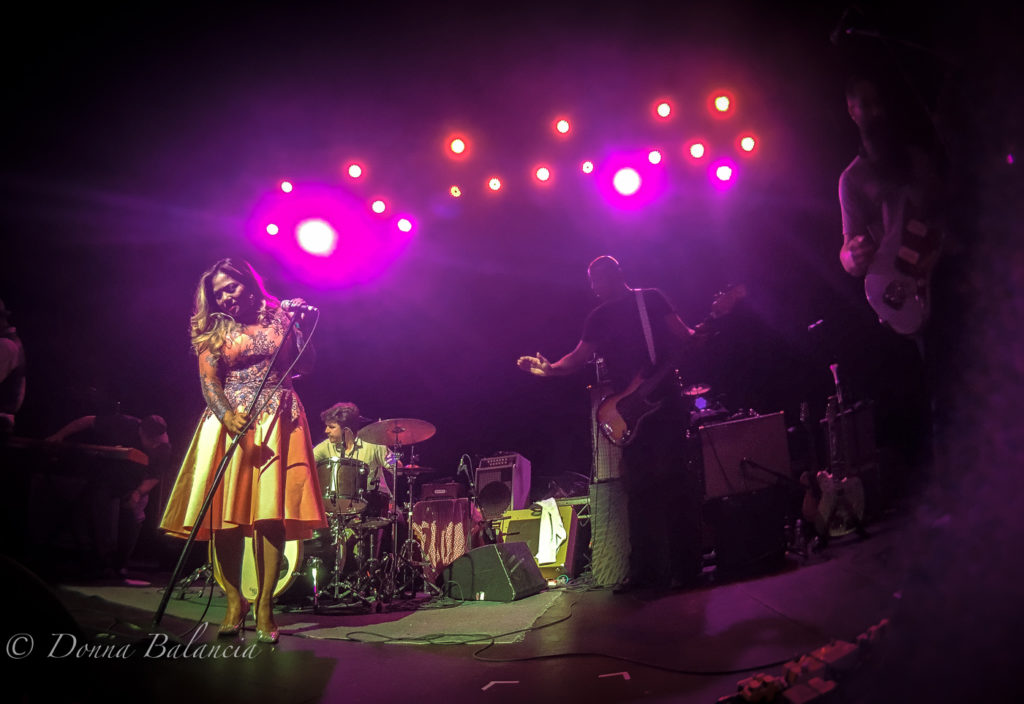 Dengue Fever is Chhom Nimol, Zac Holtzman on guitar and vocals, Ethan Holtzman on keyboards, Senon Williams on bass, Paul Smith on drums and David Ralicke on horns.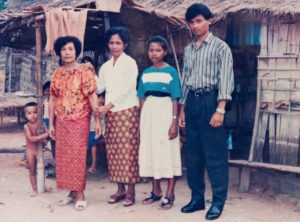 Chhom is a survivor, having grown up in a Thai refugee camp, where she was safe from the cruel Khmer Rouge regime.  But music sustained her through all her life experiences and she eventually rose to be one of the most popular singers in her homeland.
The band has teamed on tour with the popular band Tinariwen, who also have an international story to tell. The members of Tinariwen have survived many hardships but the resulting music is beautiful.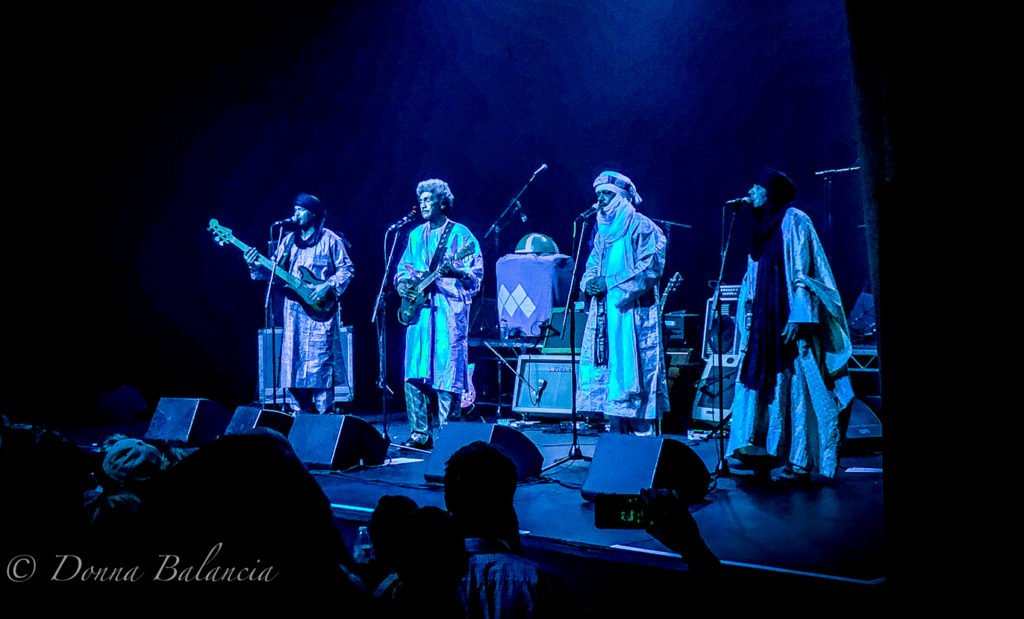 Tinariwen is from the Sahara Desert area of Mali and was formed in 1979 in Tamanrasset, Algeria.  They returned to Mali in the 1990s. The group gained a following in 2001 with the album, The Radio Tisdas Sessions as well as their early concerts in Mali and abroad.
But it's clear that the group's founder Ibrahim Ag Alhabib has funneled the tragedies he has endured — including witnessing the murder of his Toureg rebel father — into beautiful music.
The music reaches all types of fans as evidenced at The Fonda the other night.
"I love them," said Albert Ratchley, who was lucky enough to get a ticket to the sold out show a few weeks prior. "They are from so far away and we don't get a chance to see them often."
Dengue Fever has added new dates to their schedule. New headline dates include Lafayette, LA at the Festival International de Louisiane, Ft. Worth Texas on April 30 at the Fortress Festival, Taos, New Mexico on May 2 at Taos Mesa Brewing and Phoenix on May 4 at the Crescent Ballroom. A full list of confirmed live dates are: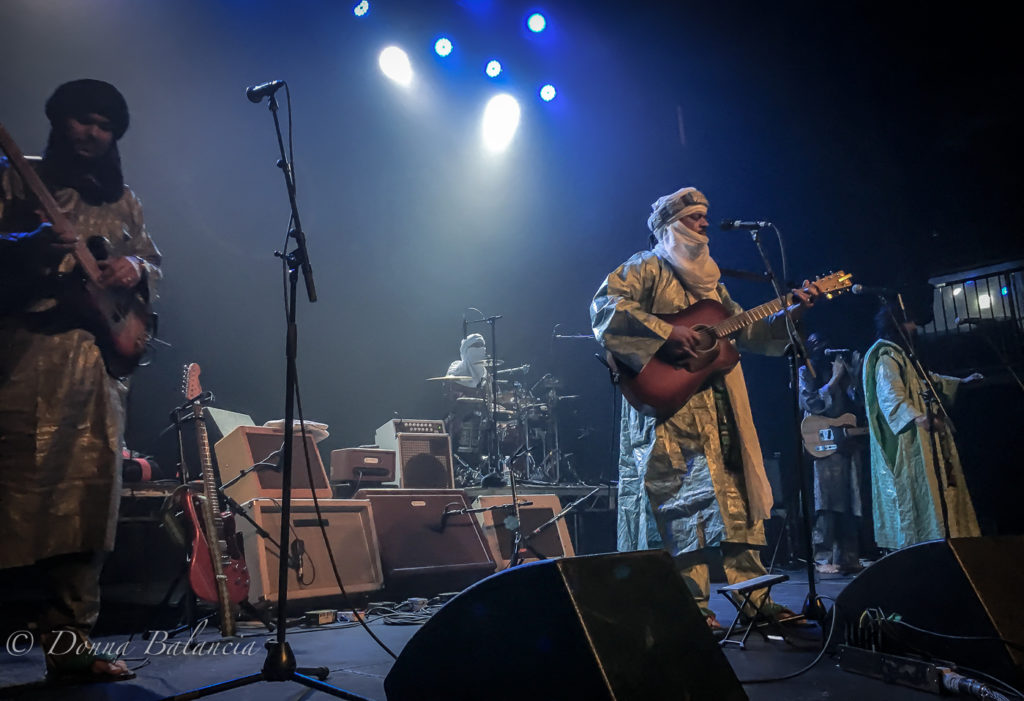 Dengue Fever Tour
April 2017
4/04 @ Benaroya Hall – Illsley Ball Nordstrom Recital Hall, Seattle, WA  (with Tinariwen)
4/05 @ The Chan Centre for the Performing Arts – Chan Shun Concert Hall, Vancouver BC, CANADA (with Tinariwen)
4/07 @ The State Room, Salt Lake City, UT (with Tinariwen)
4/08 @ The Oriental Theater, Denver, CO. (with Tinariwen)
4/10 @ Cedar Cultural Center, Minneapolis, MN (with Tinariwen)
4/11 @ Old Town School of Folk Music, Chicago, IL, (with Tinariwen)
4/12 @ Massey Hall & Roy Thomason Hall, Toronto, ONT. CANADA (with Tinariwen)
4/13 @ Palais des Artes – Selle Wilfrid-Pelletier Montreal, ONT. CANADA (with Tinariwen)
4/14 @ Royale, Boston, MA (with Tinariwen)
4/15 @ Brooklyn Bowl, Brooklyn NY (with Tinariwen)
4/16 @ Brooklyn Bowl, Brooklyn NY (with Tinariwen)
4/18 @ Union Transfer, Philadelphia, PA, (with Tinariwen)
4/20 @ Berea College, Berea, KY 
4/21 @ Carnegie of Homestead Music Hall, Pittsburgh, PA (with Tinariwen)
4/22 @ AMP by Strathmore, Bethesda, MD 
4/23 @ The ArtsCenter, Carrboro, NC
4/24 @ City Winery Atlanta, Atlanta, GA
4/26 @ Sidewinder, Austin, TX
4/27 @ Walter's Downtown, Houston, TX 
4/28 @ Festival International de Louisiane, Lafayette, LA (New Date)
4/29 @ Festival International de Louisiane, Lafayette, LA (New Date)
4/30 @ Fortress Festival, Ft. Worth TX (New date)