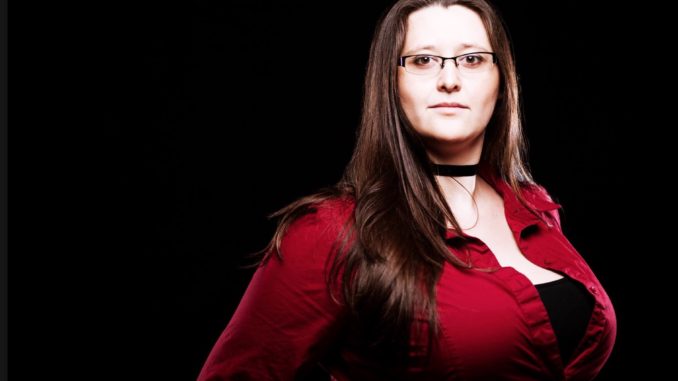 By DOTTIE PARIS
Weather McNabb knows how to weather the corporate storm.
After all, the talented musician has put up with all sorts of office jobs and the mindset that goes along with office politics and the corporate jungle.
Her new record, Cubicle Zombie, is a five-song collection gives us a sneak peek of what she's endured. But mainly she's been keeping her day job as she developed her songs.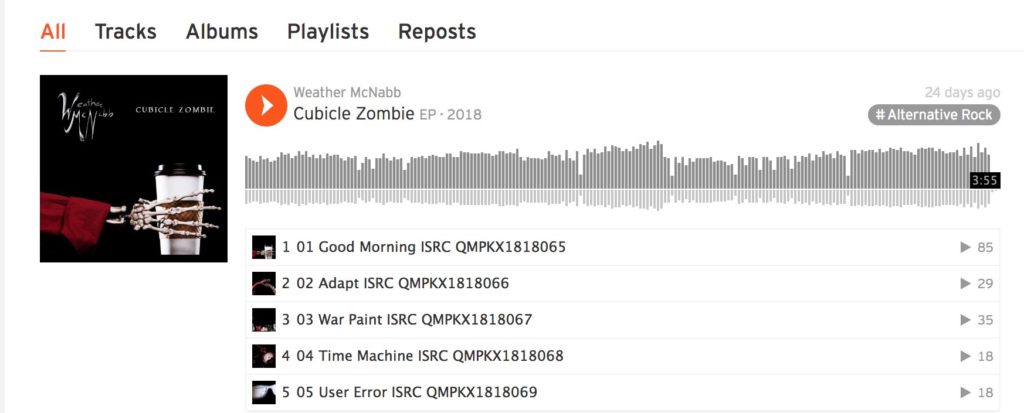 Good Weather in Boston
Weather is located in Boston, but grew up in Minnesota. Her music brings warmth to her environs and if the people in the office never appreciated her, well then that's just too bad.  Her listening audience will pick up the slack where the office freaks left off.
It's the dynamic voice that's the star of her show. Weather has a range that's equal to any of the finest female pop singers out there. And she writes her own music which is an added bonus.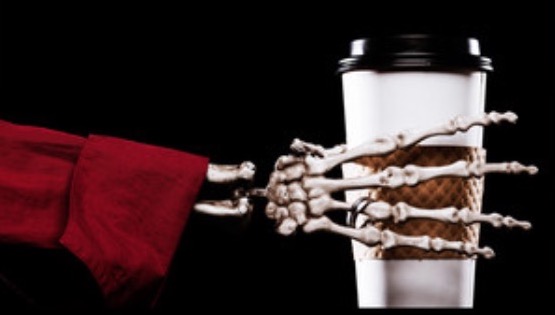 Weather Gave Up Corporate Life for Music
Favorite tracks on the album are "Good Morning," "War Paint" and "User Error," which are also well suited titles to the subject matter.
Weather's journey has not been easy, but it got considerably more interesting when In 2012 she partnered with Grammy-nominated producer Arty "Skye" Shweky on her first and still unreleased single titled "Join Me."  After getting her college degree, she connected with Boston indie music legend and producer Peter Moore (Count Zero, Think Tree) in 2016. They produced five songs for Weather's debut EP.  
Artist Name: Weather McNabb
Location: North of Boston
Release Name: Cubicle Zombie
Release Date: Aug 26, 2018
Label: Independent
Producer: Peter Moore
Track List:
1. Good Morning 2. Adapt 3. War Paint 4. Time Machine 5. User Error
Musicians:
Weather McNabb: Vocals and Composer Peter Moore: Lead Composer
Styles: Alternative, Pop, Electronica
Bio
Professional.  Millennial.  Feminist.  Betrayed.