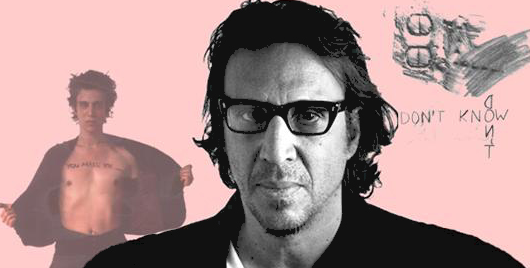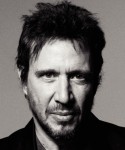 NEW YORK CITY — Richard Hell hosts filmmaker Kelly Reichardt at the Thalia on Dec. 4 for a screening of her film Meek's Cutoff, a story of betrayal and survival set in 1845 on the Oregon frontier.  The film stars Michelle Williams.
In reviewing the film, Hell writes: "Kelly Reichardt is brave and stubborn.  Like the characters in her film, she's determined to find her way to beautiful, sustaining new territories and she knows she can only rely on her own instincts and judgement to figure out, moment by moment, how to get there."
For more information go to Symphony Space.
PREVIOUS
Richard Hell on Lydia Loveless: 'Her Music Makes Me Cry'
By DONNA BALANCIA — Richard Hell has never been one to shy away from raw emotion.
But the punk rock icon and current-day writer says the music of young Lydia Loveless makes him — well, wistful.
"Lydia is the only current singer-songwriter the power of whose music and voice consistently makes me cry," Hell said of Loveless who performs at the Symphony Space Thalia theater tomorrow night.
Richard Hell's Thalia Series
Hell curates a performance series called "Night Out with Richard Hell" for Symphony Space in New York City.
Lydia Loveless has managed to impress Hell because of her words and genuine approach to the music.  A native of Columbus, Ohio, the modern country performer and her band are making waves in the music scene.
She is among several young artists Hell interviews during his ongoing series at Symphony Space.
Hell's series of interviews and performances take place in an intimate setting at Thalia.  His upcoming shows in the series include:
Ariana Reines, Friday, Nov. 14
Filmmaker Kelly Reichart, Thursday, Dec. 4
Musician Donald Cummning, Feb. 12, 2015
"I'm curating and hosting a series of events at Symphony Space for which I've dragooned one youngish artist per evening to sit still to be interviewed on stage by me before he or she performs," Hell said.  "The interviews will be 25-30 minutes and the performances 45-50 minutes."
Hell said he selected the Thalia theater for the cozy setting, as the theater has 168 seats.
"The main thing though is that all these people are interesting and talented and this is a unique chance to see them so intimately," Hell said.
Since Hell retired from music in 1984, he has written two books and a series of articles for a range of magazines and media outlets.
For additional information on Richard Hell or any of the artists he interviews through the Symphony Space series click here.