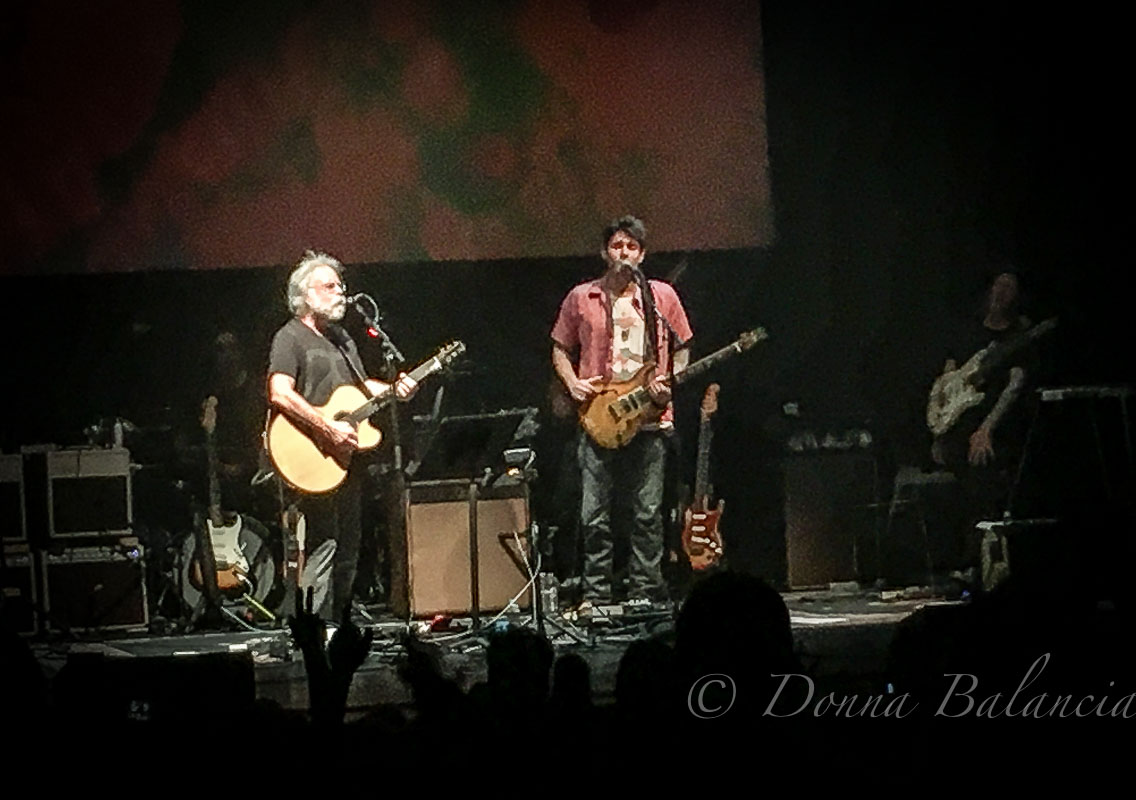 Weir Joined On Stage by John Mayer and Matt Berninger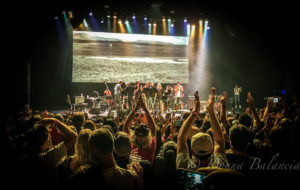 By DONNA BALANCIA
Bob Weir mixed ranch stories and fireside songs with Grateful Dead favorites during a 3-hour show at the Wiltern Theatre in Los Angeles.  It's a stop along his tour to promote his solo album, Blue Mountain.
Bobby, as he is known to his loving fans, takes center stage with his band, and the Grateful Dead co-founder has only gotten better over the years.  He has a full beard and head of white hair but his voice is strong and so is his passion for performing.
Bob Weir Rocks The Wiltern
The Wiltern was sold out — a line of rainbow-sporting Deadheads young and old wrapped around the corner — a testament to Weir's huge impact on music and his lingering appeal.  At 68, the folksy Weir is a welcome touchstone for Rock 'N' Rollers in a world that has largely ditched tradition for digital everything.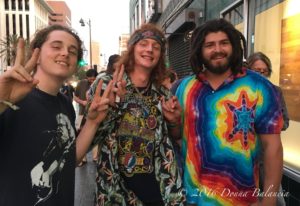 Blue Mountain is a traditional record in a sense that it brings out a side of Bobby that he has longed to release — the record has stories of being out on the range, enveloped in deep musings about life.  As only Bobby can tell them.
The fans welcomed the new music which Bobby played throughout the first set.  OK, he did throw in Dead favorites "Loose Lucy" and "El Paso," the latter written by Marty Robbins.
The second set was pure Grateful Dead including "Me And My Uncle," and "West LA Fadeaway."
Leader of the Band
Weir is casual and comfortable in the spotlight.  After years of being known as "the cute guy" in the Grateful Dead, he has proven that all along he was the understated anchor of the outfit — preppy golf shirt and all.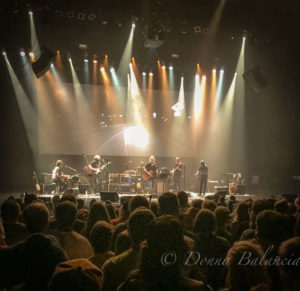 His preppy, pretty look is long gone as Weir has opted for the white hair and white-bearded mustachio look and he sticks to T-shirts and Birkenstock-style sandals with white socks.
Special additions to the band in the second set were John Mayer and Matt Berninger of The National.
Mayer earned new respect as he has apparently honed his Grateful Dead-style guitar abilities to the crowd's delight.  Mayer plays with Weir in Dead and Company, and he came to the stage halfway through the second set to thunderous applause, rocking familiar tunes including "Jack Straw."  Berninger sang on "Morning Dew," and "I Know You Rider."
The Band Plays On
Weir's spectacular tour continues with engagements at The Tower Theatre in Upper Darby, Penn. tomorrow; two nights at The Kings Theatre in Brooklyn, N.Y. on Oct. 14 and Oct. 15; The Capitol Theatre in Port Chester, N.Y. on Oct. 16; Ryman Auditorium in Nashville on Oct. 19; and The Chicago Theatre in Chicago on Oct. 20.