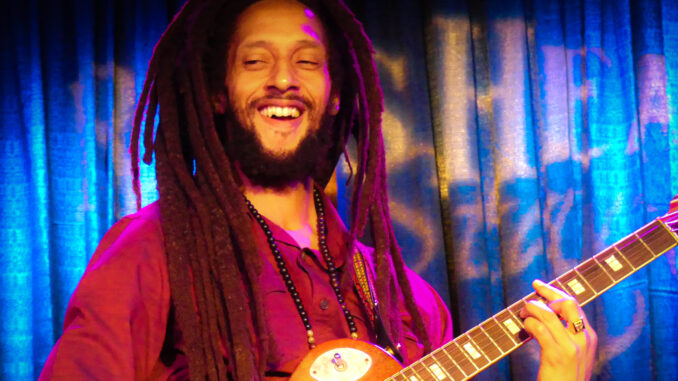 Photos and Review by DONNA BALANCIA
Julian Marley and The Uprising electrified in a mid-week performance that rocked the reggae faithful.
Marley, who has enjoyed musical success since his youth, kicked off the Straighter Roads Tour, which includes a much-anticipated run of 17 dates across the East Coast and Midwest.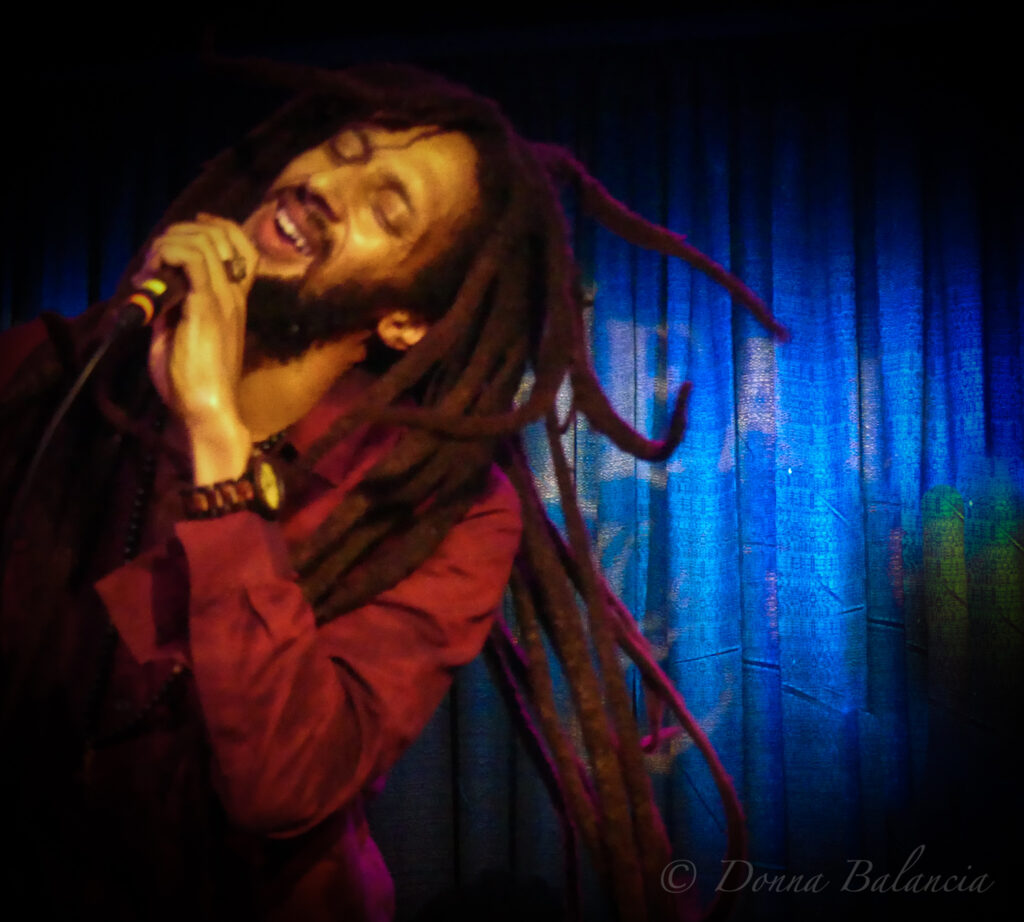 For anyone who was fortunate enough to see Bob Marley (at Madison Square Garden, 1978, for instance), it's a special treat to see Bob's offspring following in his most revered musical footsteps. For those who were not able to see Bob Marley live, seeing his sons perform, of course is about as close as anyone can get to that experience.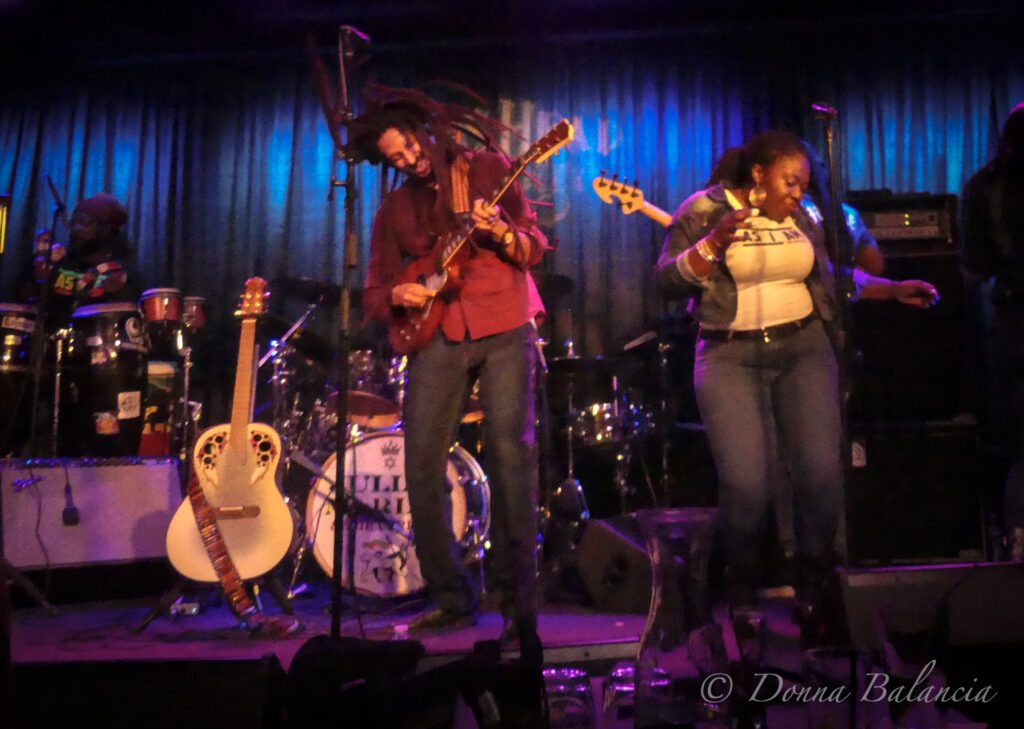 Marley and his backup singers, bassist, lead guitarist, drummer, percussionist and keyboardist made it sound like there were 30 musicians onstage rather than eight.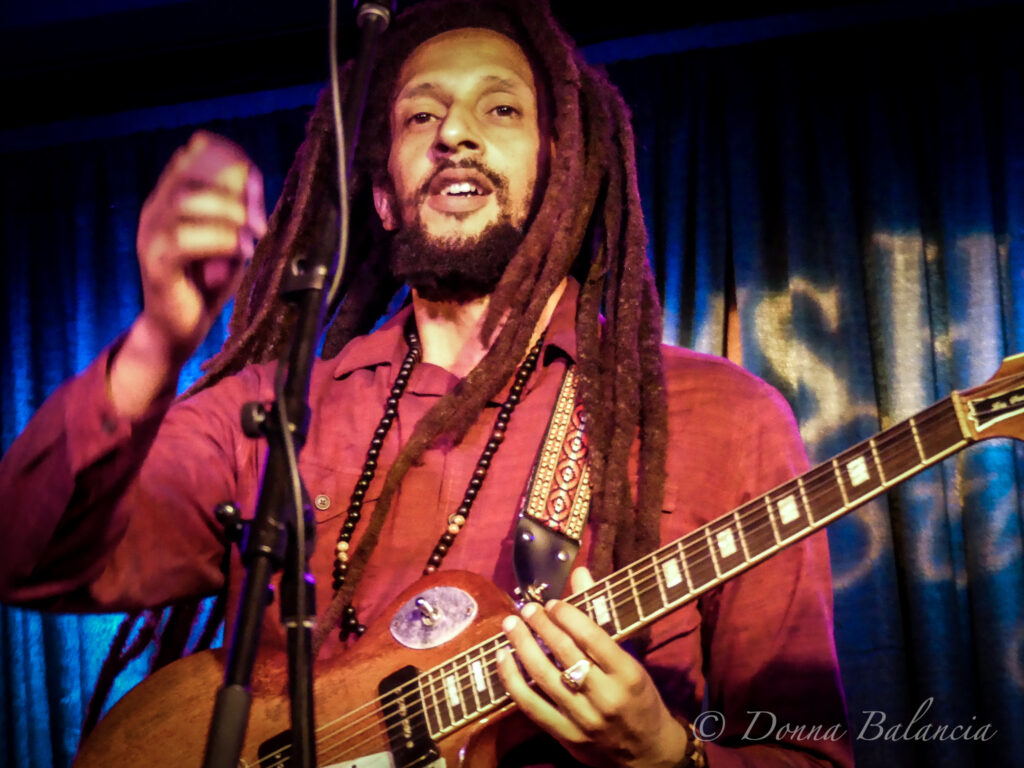 This Marley tends to be one of the more laid back of the brothers, who a few years back got together for Kaya Fest, the reggae-themed, multi-day event in San Bernardino, Calif. But Julian certainly dispels any notion that he's the "quiet one" when he gets on stage with the spotlight to himself.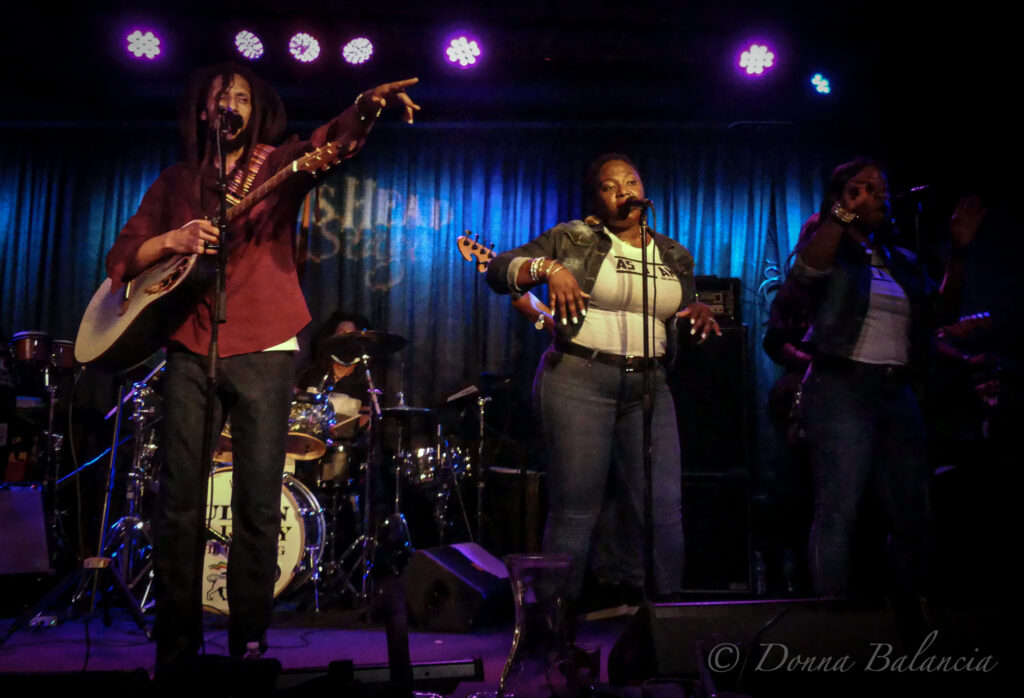 Marley gave the Rams Head On Stage crowd of reggae faithful what they want: His own original music. Many of the attendees have seen him in concert several times, so they're not expecting Bob Marley songs. Yes, there were a few beautifully done Bob Marley songs on the setlist. But the son of one of the greatest reggae legends of our time has his own life to live and his own music to make and he does it beautifully.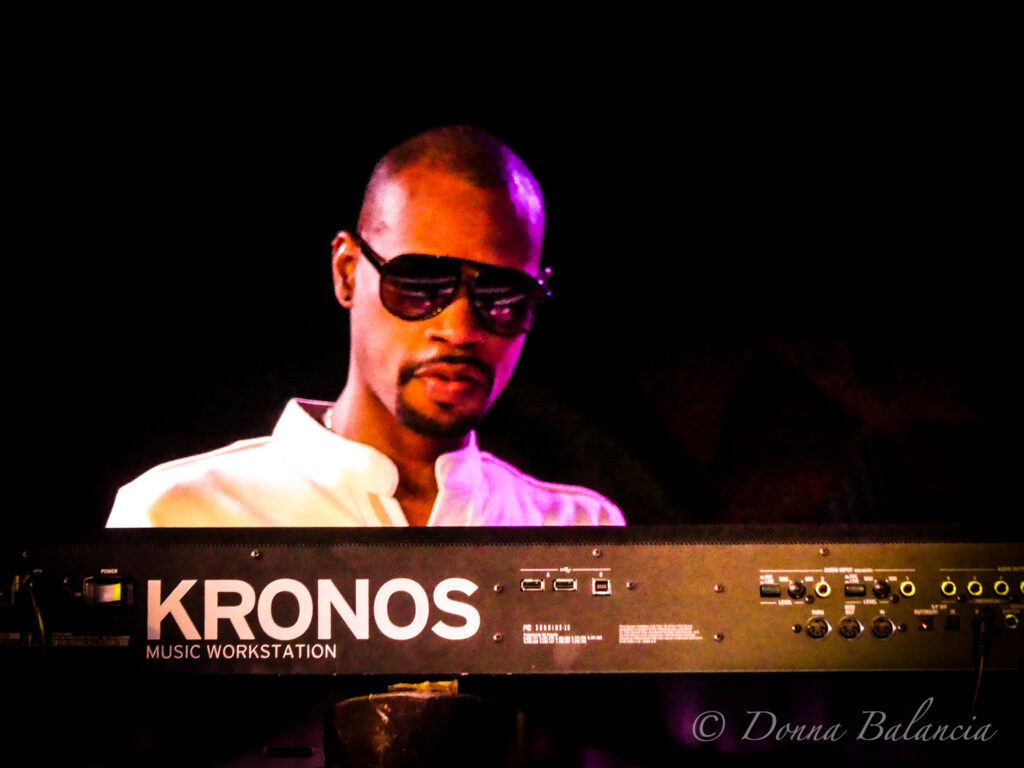 Kudos to the amazing band that plays with Marley: Backup singers, Shenae and Kerri, Dave on drums, Jamie on keys, Ricky on guitar, Banay on bass and Speedy on percussion. They're all excellent musicians in their own right, each of whom provided high caliber accompaniment to their vivacious and extremely energetic frontman.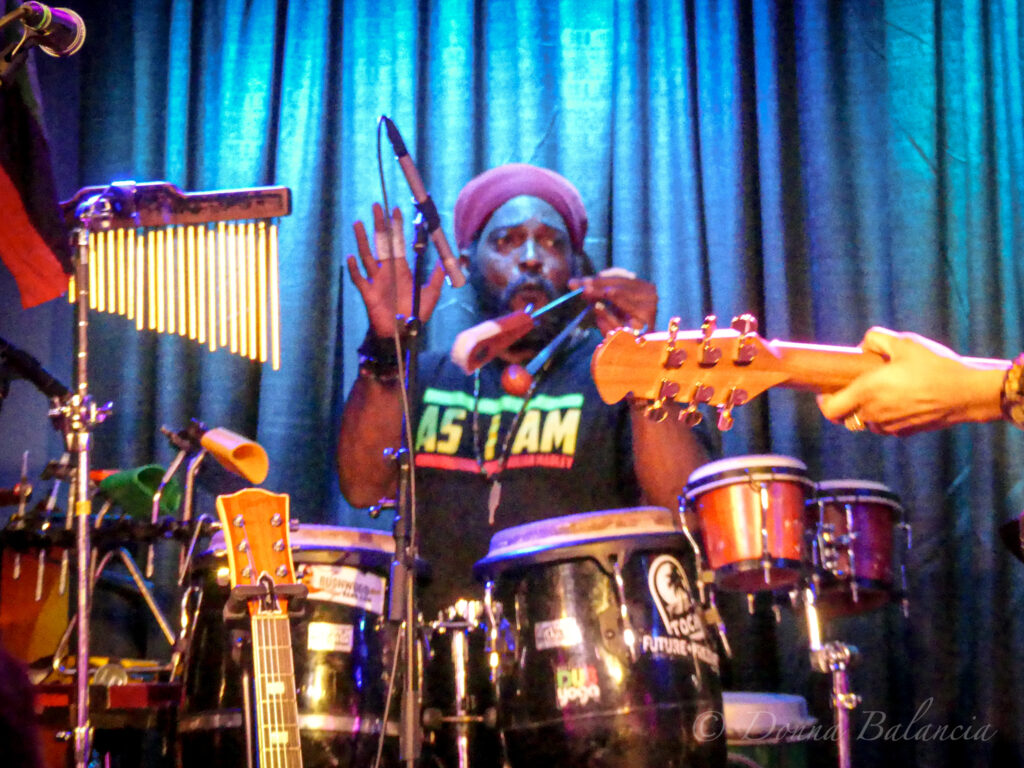 The songs performed ranged from beautiful ballads to righteous reggae rockers, and Marley played a few songs live for the first time, including "Fly" and "So High." A particularly gorgeous song is "Broken Sail," which along with the inspirational "Straighter Roads" and "Papa" draw out great emotions. The album they're from, As I Am, released in 2019, is one for the collection.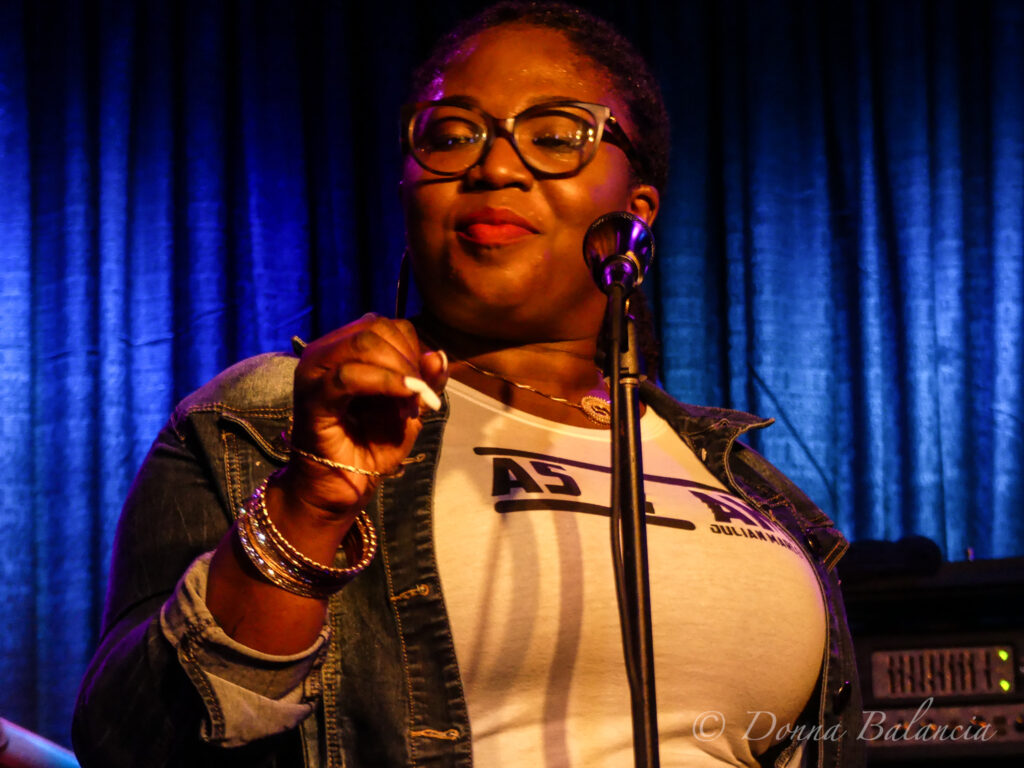 Marley is a songwriter with a lot of heart. His tunes tell the stories that keep audiences enraptured and he captivates with his humility, often giving praise and thanks. By the end of the night, it was Marley who got the praise and thanks — from widely diverse fans who were on their feet applauding wildly and with great appreciation.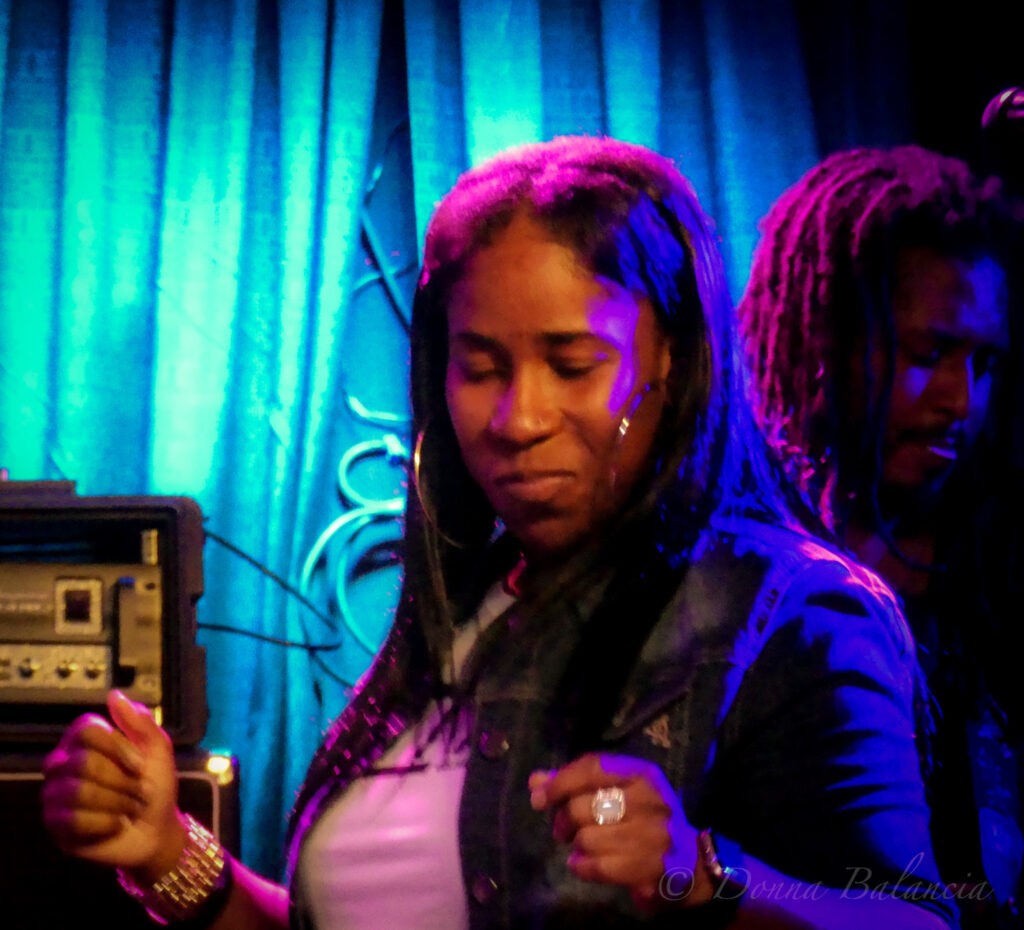 Marley may have the footwork that is familiar to Bob Marley fans, but to say he "follows" in his father's footsteps may not be entirely appropriate. Julian Marley is clearly walking his own path.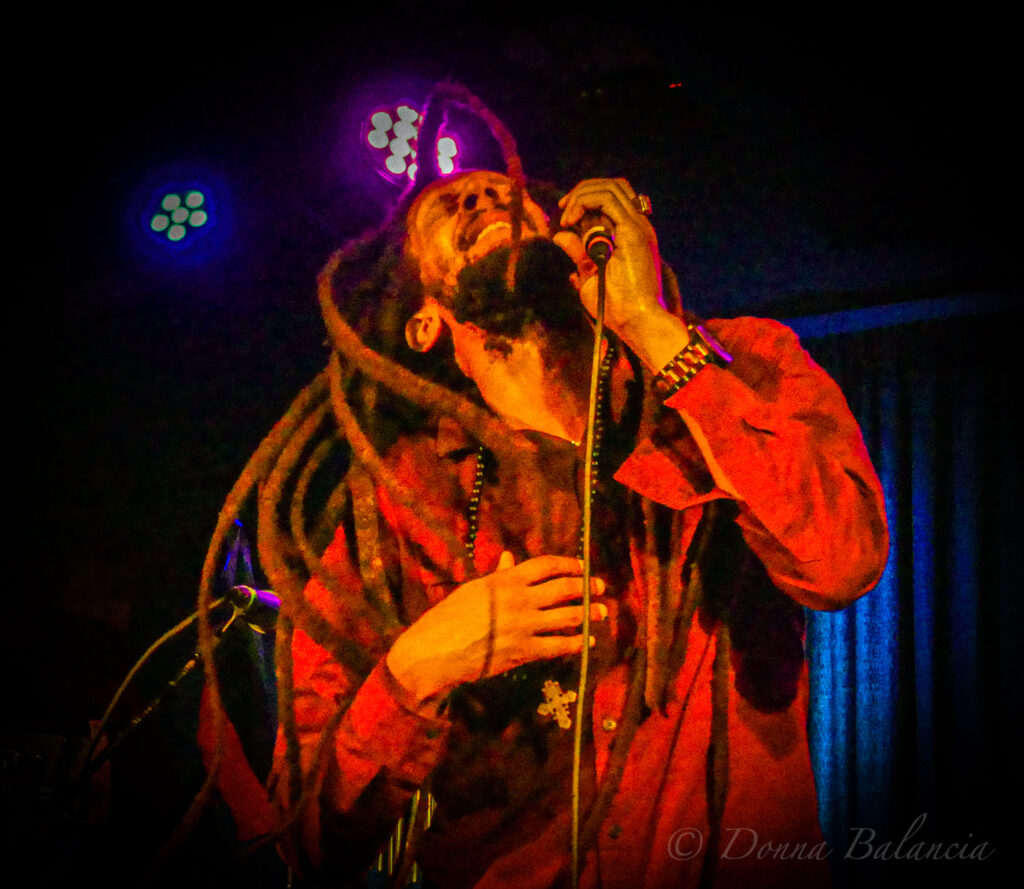 This is a must-see show. As one of the onlookers observed: "I feel sorry for anyone who wasn't here tonight."
Agreed.
Listen to Julian Marley on Spotify. Follow him on Instagram.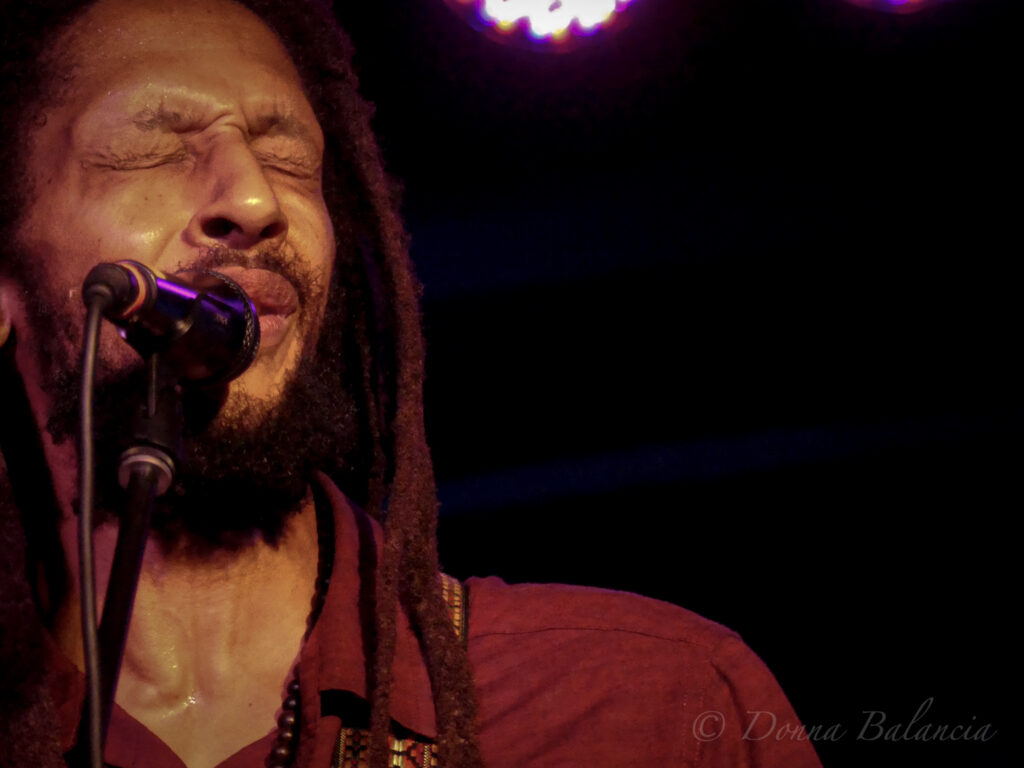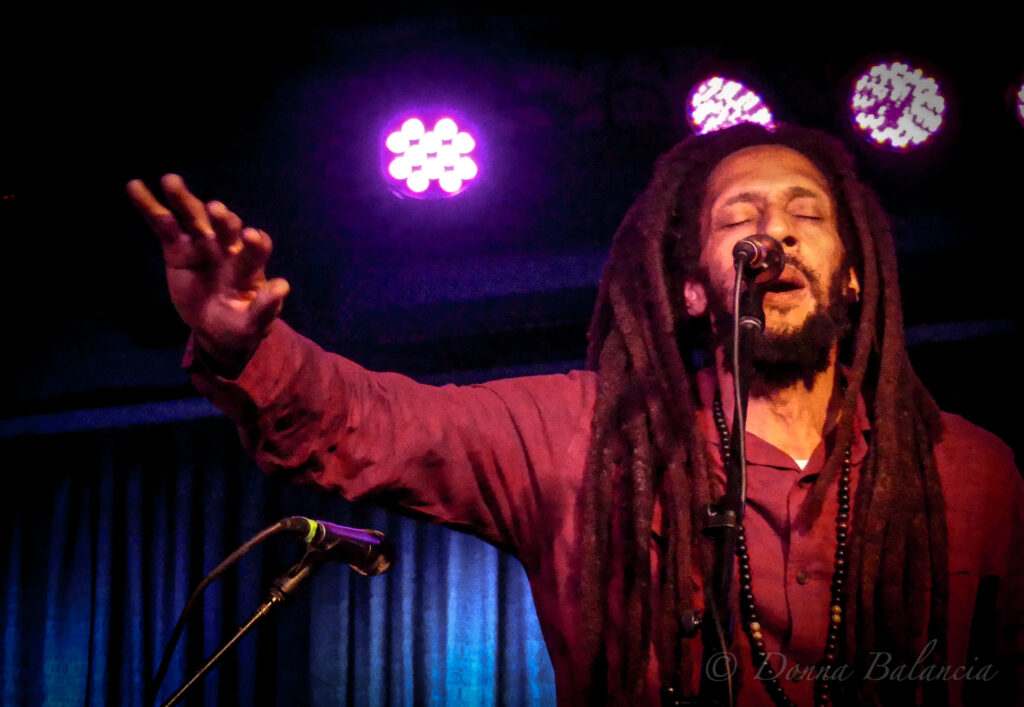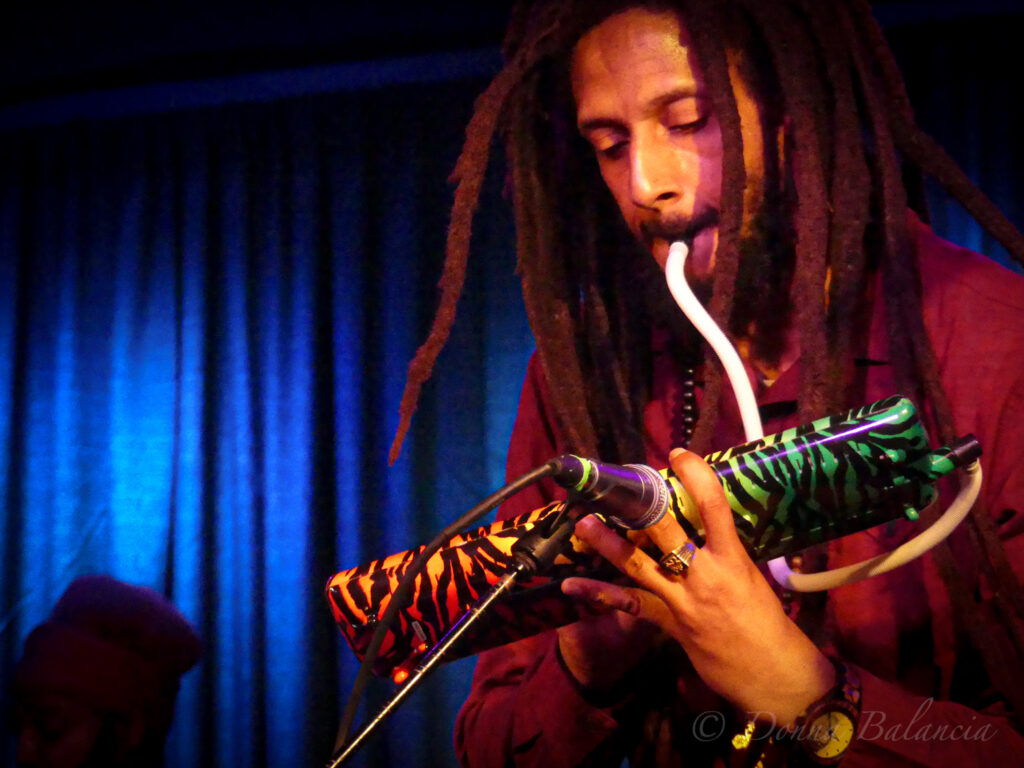 Julian Marley and The Uprising – Lion in the Morning
Julian Marley and The Uprising Setlist:
1. Lion in the Morning
2. Concrete Jungle
3. Biology
4. Family and Friends
5. Nice Time
6. Are You The One
7. Violence in the Street
8. Rebel Music
9. Broken Sail
10. Pages
11. Fly
12. So High
13. Straighter Roads
14. Cooling in Jamaica
15. Boom Draw
16. Lemme Go
17. Exodus
Encore:
18. Hey Jack
19. Bend Down Low
20. Papa
21. No Woman No Cry
Check out Julian Marley and The Uprising perform 'Boom Draw' live: