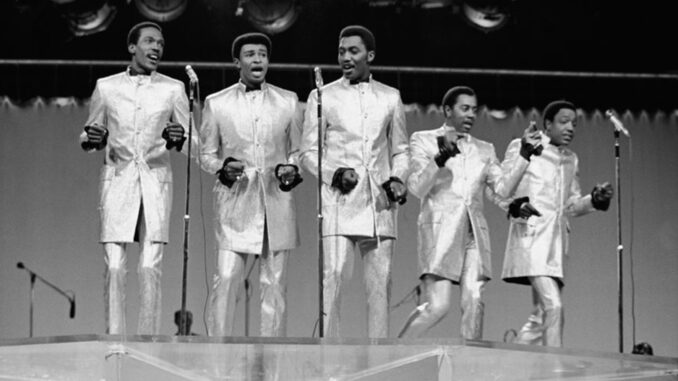 By JOHN DALY
In honor of Juneteenth, East Coast Rocker celebrates the Black musicians who shaped today's Rock N Roll sound, with a special emphasis on the Soul groups of the '60s and '70s.
One of the most beloved times in music was the 1960s to 1970s era, when performers like The Temptations, The Spinners and The O'Jays brought a stylish group groove to the music. These groups and many like them helped drive not only record sales, but also the new visual-heavy media the entertainment business adopted in the pre-MTV days.
The popularity of Soul groups may have caught on in the 1960s but it stretched well into the 1970s and even the 1980s. They genre was marked by sharp dressing, cool, synchronized dance moves, and was designed to put people in the seats, whether in live theaters, or in front of the home TV.
Check out The Spinners on The Midnight Special:
Check out The O'Jays 'Forever Mine' official video:
The Temptations on the Ed Sullivan Show:
Temptations Today Honor Juneteenth
Juneteenth may be the newest Federal holiday in the books, but it has been a part of American history since the mid-1800s.
Originating in Galveston, Texas, Juneteenth has been celebrated around the United States since 1866. The day was officially recognized as a federal holiday on June 17, 2021, when President Joe Biden signed the Juneteenth National Independence Day Act into law.
See Temptations of Today sing 'You've Got a Friend' to honor Juneteenth (2020):
And to reflect the upbeat aspect of America's newest legal holiday in a hopeful, post-pandemic age, give a listen to the Soul Music Channel, which assembles some of the coolest collections of fun music tracks the Soul genre brought us.
Check out the Soul Music Channel on YouTube here: