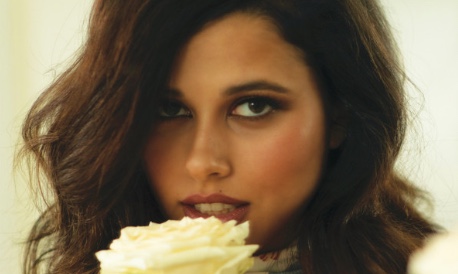 By DOTTIE PARIS
Los Angeles-based musician Kaleigh overcame tough times with perseverance to release her debut full-length album Predestined. 
The triple-threat musician-artist-actor has forged a clear path to the top with the new record that puts her in the footsteps of innovative rockers like Dorothy and Avril Lavigne. Predestined takes Kaleigh in a new direction, away from the pop songs for which she is known. 
"The main inspiration for this album is the notion of coming of age," Kaleigh said. "I just graduated from UCLA in March of 2020 and turned 22 years old in December, so I feel like my perspective on the world has changed. I'm no longer a little girl dreaming about writing music; I'm a woman writing music about what I see in this world and how I feel. I hope that strikes a chord with people and touches some hearts. I really believe there is a song on this album for everyone."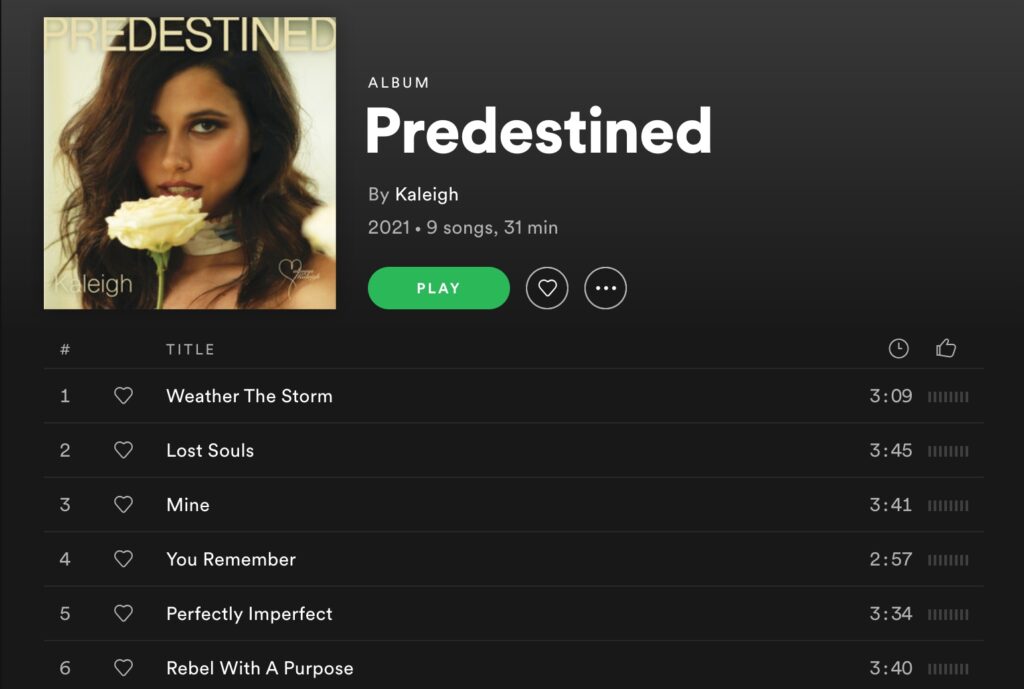 The record offers a range of style, opening with a compelling blend of jazz, metal and country on "Weather The Storm." The chorus on the opener is pure metal and the verses have a methodical storytelling approach. Strong guitar and drums mark the track, slowly building and drawin the listener in for the rest of the 9-track album.
Favorite picks are "NY Lullaby," which incorporates an avant-garde feel that captures the essence of a walk through the Big Apple at night. A unique track is the alt-rock "God Have Mercy," where rock collides with headbanger, drums leading the way. Another track that brings out the musicianship is "50s Dream," which rails against those more mighty, delivering a cool, alt-Americana twang.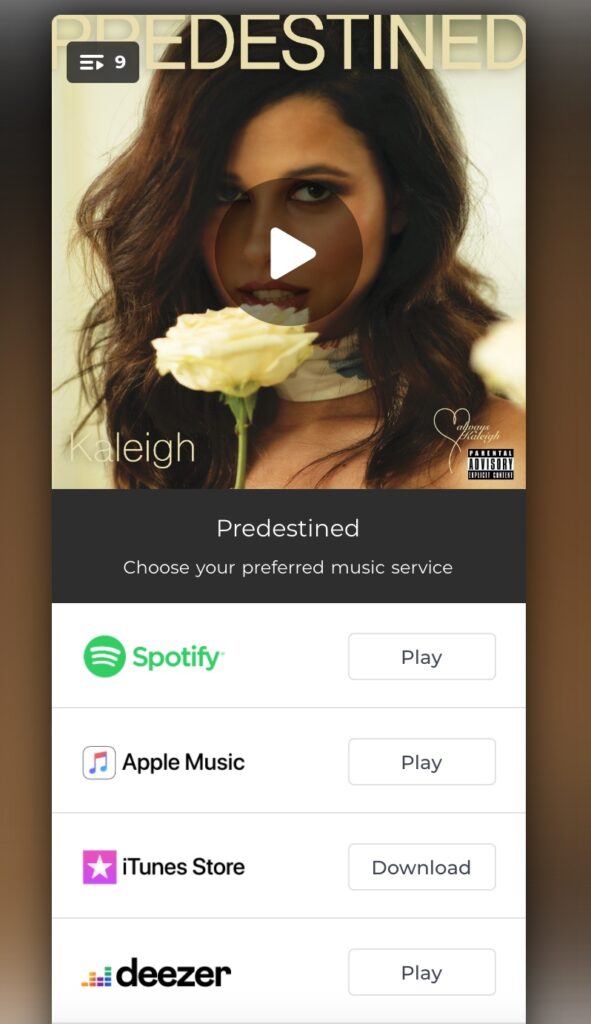 Kaleigh had to make some adjustments during the pandemic and recorded Predestined in her own studio. Music has been the perfect escape and means through which she could express her overwhelming emotions brought on by the drastic changes the world has undergone.
"This album was written entirely during the height of the Covid-19 pandemic in 2020," Kaleigh said. "I'm lucky enough to have a studio and my ability to continue creating art was very cathartic. It helped ease the turmoil of emotions I was feeling about the state of the world."
Tracklist: Weather the Storm, Lost Souls, Mine, You Remember, Perfectly Imperfect, Rebel With A Purpose, NY Lullaby, God Have Mercy, 50s Dream
Predestined was produced by Gary L. Krause
Mastering Engineer: Randy Merrill at Sterling Sound
Go to Kaleigh's official website, her Facebook page, follow her on Twitter @lvalwayskaleigh and on Instagram @lovealwayskaleigh
Check out 'Lost Souls' here: