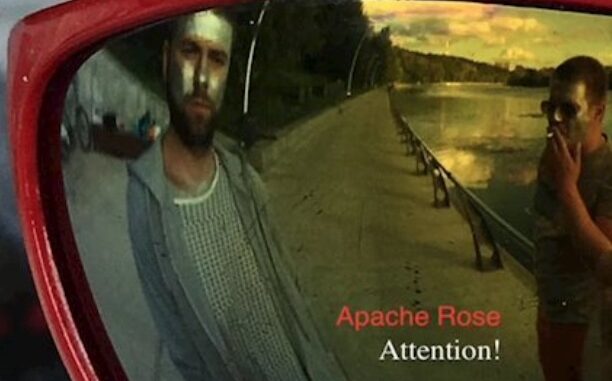 By JOHN DALY
Moscow-based Apache Rose has released a rock record that drives optimism for a more normalized future with its album Attention!
The Russian outfit has a familiar sound with its devotion to pure Rock 'N' Roll, incorporating fun lyrics, driving rhythms and cool vocals into a neat collection of "attention"-worthy tracks.
Read more about Apache Rose here.
Attention! opens with "Easy" a rock anthem that underscores the cool selection to come. "Backdoor Man," may have a familiar title but the track centers on an original riff and tells the story of "a guy who knows a guy," with compelling results. "Attention!," the title track illustrates the attitude of today's wanna-be stars who function on pure energy. Other favorite tracks include "Blind Spot," which blends fuzzy guitar and upbeat vocals and "You Kiss Like a Girl," an ironic take on society.
Apache Rose was brought up on American and British rock bands of the 1970s through the 1990s and put a twist for their own brand of rock. The band is getting radio airplay and has more than 1 million views on YouTube. The guys have built a substantial following on social media and international tours are being considered for 2021.
Tracklist: Easy, On my watch, Tiny love, Backdoor man, Hell, Hit me, Blind spot, Attention!, You kiss like a girl, Some kind of Love
Follow Apache Rose on Facebook 
Follow Apache Rose on Instagram 
Check out the video for the single "Easy" here: