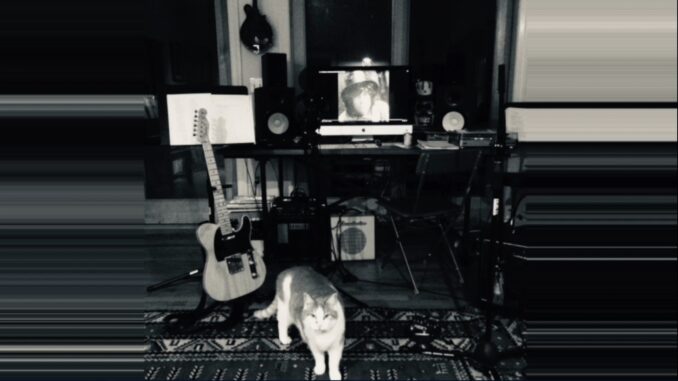 By JOHN DALY
Hadnot Creek takes listeners on an intimate winding rock journey with the new collection of indie folk-rock tunes on Hard World.
The record reflects the influences of Hadnot Creek singer-songwriter Robert Sawrey and his bandmates, which range from The Rolling Stones to Bob Dylan and additional classic performer-songwriters.
Hard World opens with "Methadone Guy," a song that blends a new-age Americana with Rod Stewart's Faces. It picks up the pace with our favorite track of the collection, "Liars in Love," which bears an audio resemblance to a fast-pace Tom Petty tune. It would be great to have more tracks like "Liars in Love" in our lives right now.
Hard World takes some twists and turns with the tracks "Crawling Away," and "Wedding Day," the latter of which portrays a ceremony that sounds either very enjoyable or a complete failure. The storytelling is the star of the show here.
Another fun track is "Toxic Wonder," which, with its cool beat and jazzy rock piano, tells the story of a runaway coming-of-age adventure. While Americana-style rock is the dominant genre, Sawrey and company do a nice job with more ballad-like tracks like "Oh Silly Me," a captivating tune with a hypnotic melody.
Hadnot Creek was formed in 2016 by singer-songwriter Robert Sawrey. It's other members are multi-instrumentalist Zach Samel, guitarists Damir Kajan, Carter Litvinas and singer Lucy Haden Smith. Their first album, Winter was released in February 2018.
Check out Hadnot Creek at their official website: hadnotcreek.com
and on Facebook; Listen to Hadnot Creek at Soundcloud  and check out their Youtube Channel
Hadnot Creek is comprised of:
Robert Sawrey: Vocals & Electric Guitar
Damir Kajan: Acoustic & Electric Guitar
Carter Litvinas: Electric Guitar & Bass
Zach Samel: Acoustic & Electric Guitar, Bass, Piano, Keys & Drums
Lucy Haden Smith: Background Vocals
Additional Musicians:
Lee Sargent: Acoustic & Electric Guitar on Tracks 1,3,6 & 12
Leah Ruth: Background Vocals on Track 4
Album Cover Painting: Chris Butler