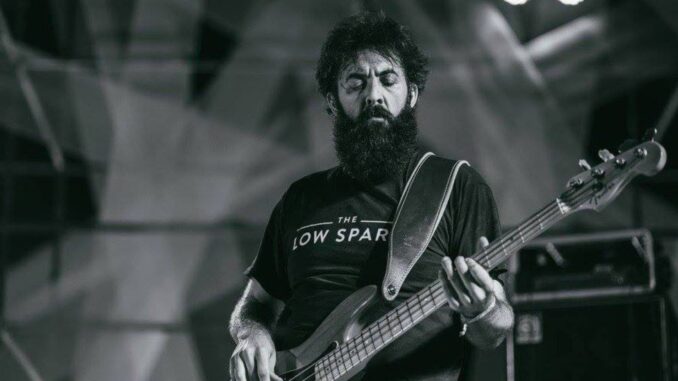 By JOHN DALY
Cyprus-based alternative group The smallest Creature gives new life to a beloved legacy music genre  with the rebellious new rock collection, Magic Beans. 
The music on this one moves the listener, with a range of style. We like "Let Burn" with its cool riffs, it's a pleading rock ballad. "Let Burn" shifts changing tempos but is never more than a beat away from total anarchy.
"Come Back" is a romanticized track not so different from what you might expect on a Led Zep album. 
Magic Beans does more than promise a fairytale. The album is a collection of real rock tracks.
The band is the idea of Stefanos Marnerides, an NYC performing musician. Magic Beans came to be in February 2020 it was produced by Andreas Matheou.
Stefanos moved to his home town Larnaca, and the smallest Creature turned into a power trio featuring original songs. The band started recording at Fishbone Studios, under the old Barrel House pub and the band's debut album Million was released in November 2016.
After the recordings, original member Stephanos Nicolaou moved and groove-maester Pavlos Papadopoulos took his place on the bass.  At the same time, Andreas Matheou joined as a lead guitarist and "turned it up to 11" with Iacovos Stylianides on drums.
Stream the Album on Bandcamp or check out the band on Spotify
The official site for The smallest Creature is here and check out the Youtube channel.
More Info:
Artist Name: The smallest Creature
Location: Larnaca, Cyprus
Release Title: Magic Beans
Label: Independent
Musician Names/Instruments:
Stefanos Marnerides: Vocals, Guitars
Andreas Matheou: Guitars, Vocals
Pavlos Papadopoulos: Bass
Iacovos Stylianides: Drums
Producer Name(s): Andreas Matheou (Hot Soap Studios)
Tracklist:
1. Would you Blink
2. October Song
3. Glow
4. Break me
5. You are Ready
6. Crawl
7. Let Burn
8. Find
9. Cut Through Me
10. Come Back
11. The Mist