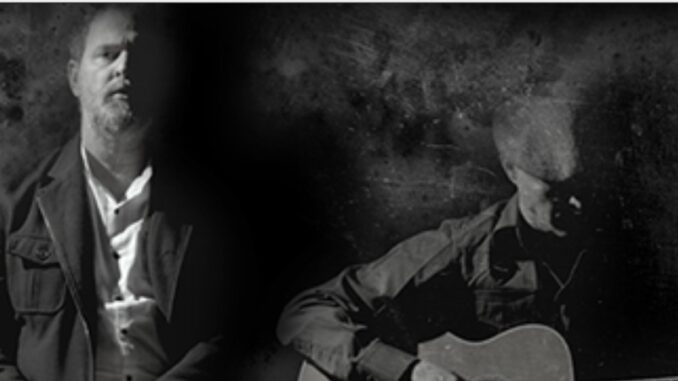 By JOHN DALY
Eric Anders and Mark O'Bitz have released a deep and moody alt-Americana EP with the new 4-tracker This Mortal Farce. The collection is a compelling call to reflect on life.
The music was recorded during the same sessions as the band's album American Bardo and the musicians went into the studio to record 16 songs knowing some might not make the cut. But that's not the right way to look at this cool, emotional and stand-alone collection.
The title comes from the name others gave to Dante's afterlife poems, "The Divine Comedy," but This Mortal Farce includes themes that so clearly relate to today's situation(s).
The melancholy and reflective record starts off with "There's No Changin'" a tune that succinctly identifies challenges we face today. The lyrics are simple and masterful.
"Old Eyes" and "Seen So Much" are both expressive in their hope that people can take comfort in what they have experienced and take stock in life.
Lead Single 'Comes and Goes' Anders-O'Bitz
"Comes and Goes" is the lead single on This Mortal Farce and jaggedly expresses the feelings we all have with someone or something we cherish. Whether it's feelings or relationships, or the pursuits of creativity, Can we sustain?
This is the record to play when you wonder why. Anders-O'Bitz' The Mortal Farce doesn't have the answers but inspires realistic thinking about life, so precious today.
All Songs Written by Eric Anders and Mark O'Bitz
Produced and Mixed by Mike Butler
Mastered by Jamal Ruhe
Cover Design by Ileana Hernandez and Eric Anders
Cover Watercolor Painting by Lilah Anders
American Bardo:
Listen to Anders-O'Bitz album American Bardo here.